I never heard about secret santa before. Some of our classmates arranged it and I learnt how to give a surprise as a secret santa. I didn't k ow what is waiting for me. Lol. But I got very nice gift from one of my Russian classmates.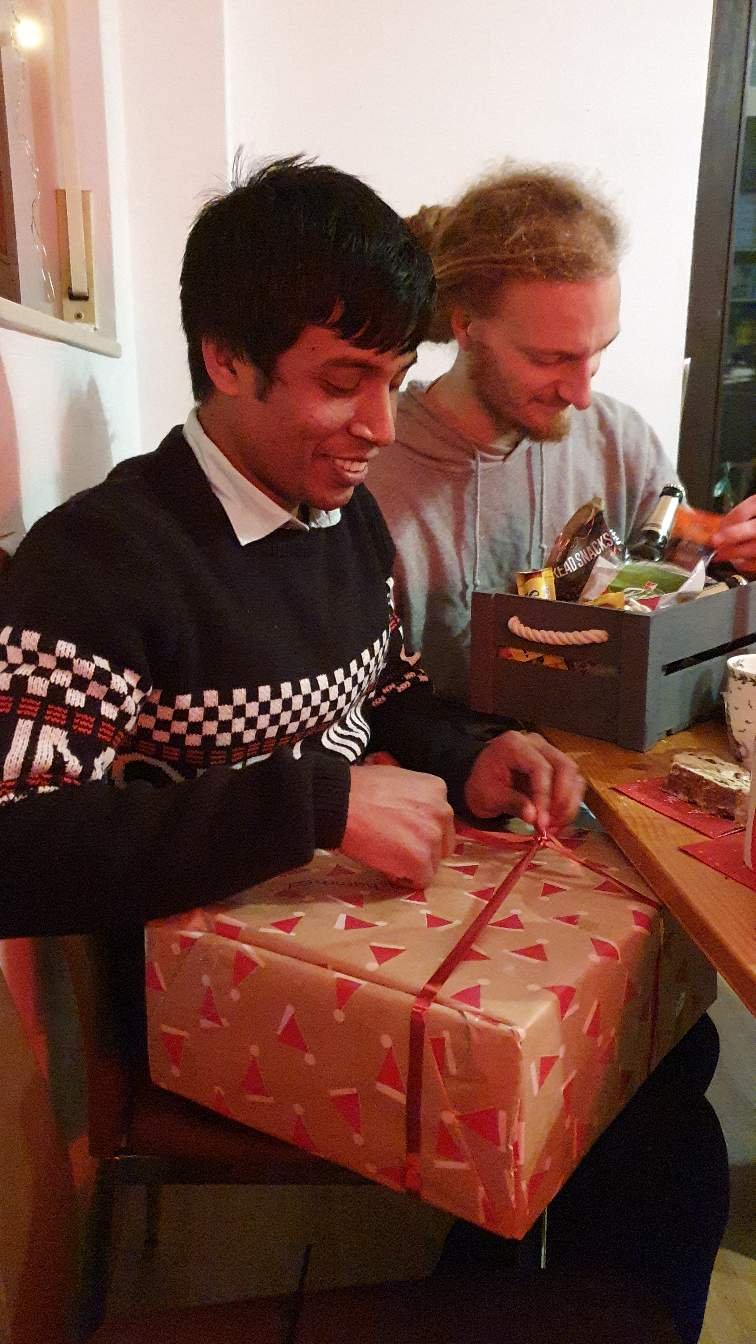 She surprised me ! During the day of secret santa party, I asked her if I can help her to carry the box but i didn't know it was actually for me. She said no thanks :O. And after 1 hour she said it is actually for me. I had to guess who is my secret santa and I realized that it should be her.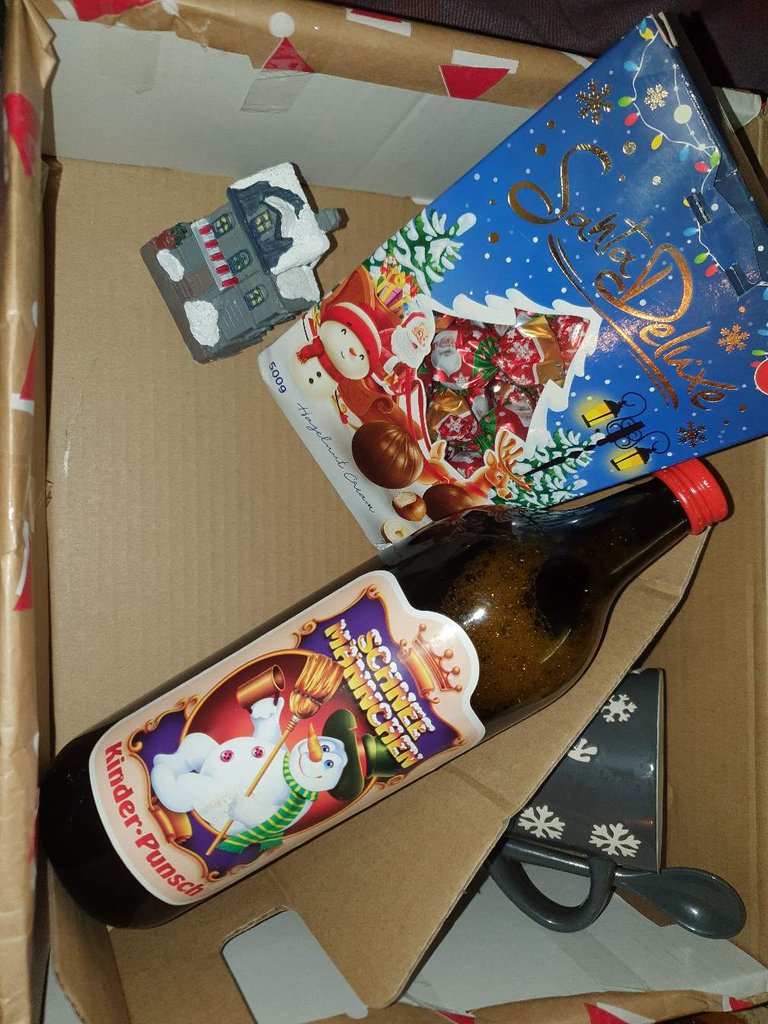 I got a house similar to my current house I am living, lots of chocolates , wine without alcohol and a beautiful mug. So beautiful gifts and so nice of her.
It was first Christmas gift in life. We later had party till midnight.
Posted using Partiko Android