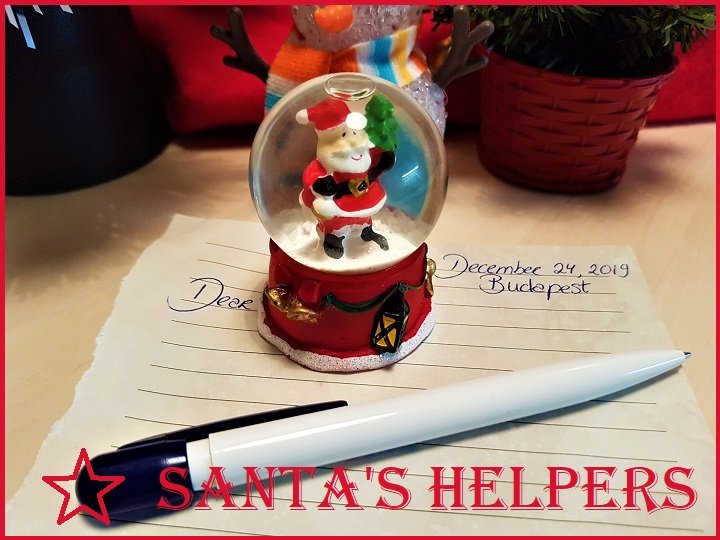 ---
Sometimes Santa needs a bit of help from his elves or other helpers
Although many may think that Santa actually visits all the children on Christmas eve, I'm sure some of these are visited by Santa's elves or other helpers instead. This was the case in our little family this year. Santa wrote us a letter asking if we would be willing to help him out with the gift wrapping for our daughter this year. And he also asked him to write a letter to our daughter to tell her how proud he is of the steps she's made this year. Now I know this may not be fully according to tradition, but when you move countries, this changes a bit.
We felt she'd be happy with some extra motivational words and words to support her for all the big changes she's been through last year. Normally you have other family members around to take this on you, but we don't have that. So that means that we decided to bend the rules just a little here and there to give her an extra special feeling when Santa came to visit our little house.
---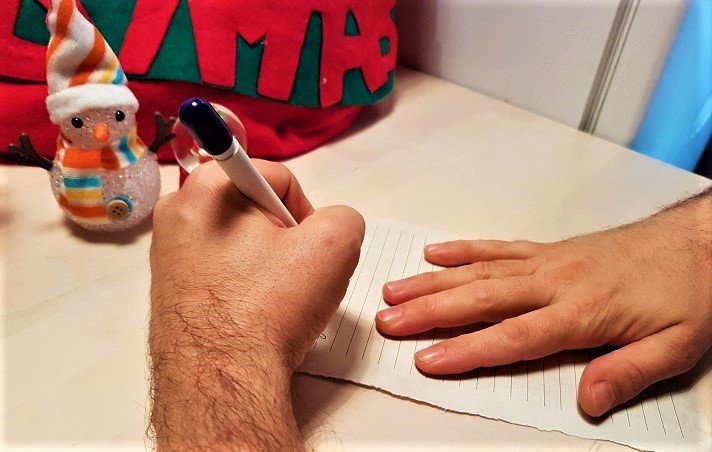 We started writing a letter from Santa
After we did the easy part of our tasks, wrapping the gifts, we sat down to write a letter from Santa for our daughter. Honestly, I thought this was going to be the easy part because you know, I write things more often, haha. But then it turned out this needed some thinking before I could start writing. We discussed what we wanted to mention in there, and after writing the "Dear..." plus date and location, we were stuck.
We spent all night chatting about all kinds of things and eventually we finished it with some motivational words of Santa. We have no Christmas tree this year and therefore made a little corner on the table where she'd notice when going to the toilet in the morning.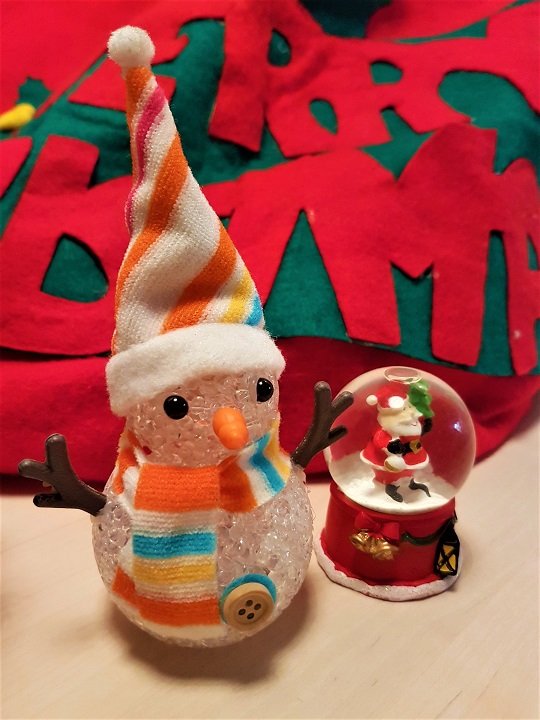 That red and green thing in the back was a big bag with "Merry Christmas" written on it. We put all the presents we bought in there and normally you'd put this under the Christmas tree, but as we don't have one, this spot was the best one for her to notice Santa stopped by. As you can see, we added a few Christmas decorations as well.
---
After a short night
It was Christmas morning, as expected, our daughter woke up at the usual time that morning. I didn't expect her to be too excited about Santa coming to visit or not at this age, and luckily I was right. Both of us went to bed at 2 am, so our sleep was a lot shorter haha. That was forgotten soon enough, as our daughter's happiness made it all worthwhile.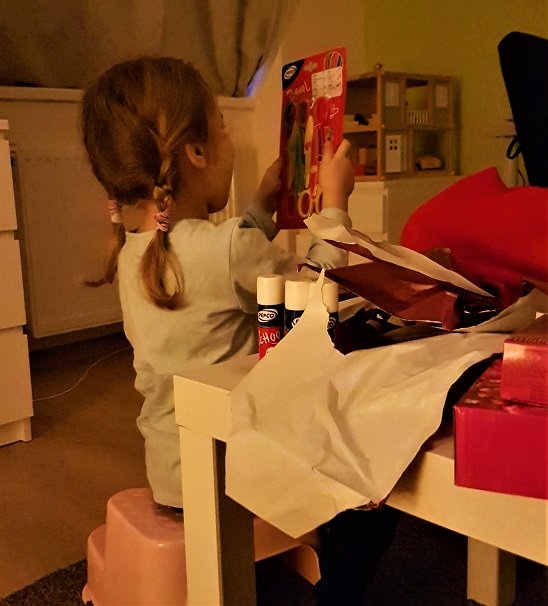 This year I made sure to have plenty of gifts to unwrap over having only a few bigger ones. I know at this age they are very easily pleased and it's more the fun of unwrapping and having a ton of new things over having very expensive things. To be honest, I've never valued expensive gifts more than other gifts, I was always happy that I got something lol. I want to teach her the same thing, it's the thought that counts in the end. It was super fun to see her go bananas over some smaller (but cute) dolls and some items for craftworks like glue and her first set of scissors. She opened some things and ran to her dad who was in the bathroom, screaming "Daddy, daddy, I got X from Santa". It was adorable and she was the biggest sweetheart all day playing with her new toys.
---
No fancy dinners here during Christmas
While a lot of people spend time stuffing themselves with endless food from Christmas eve until the second day of Christmas ends, we don't follow those traditions. Although it can be fun spending time with a lot of people eating nice food, I don't miss the obligations many family members used to put on the holidays over my own wishes. It even made me hate the holidays for years! Luckily, my boyfriend feels the same, and we always decide to do whatever we like.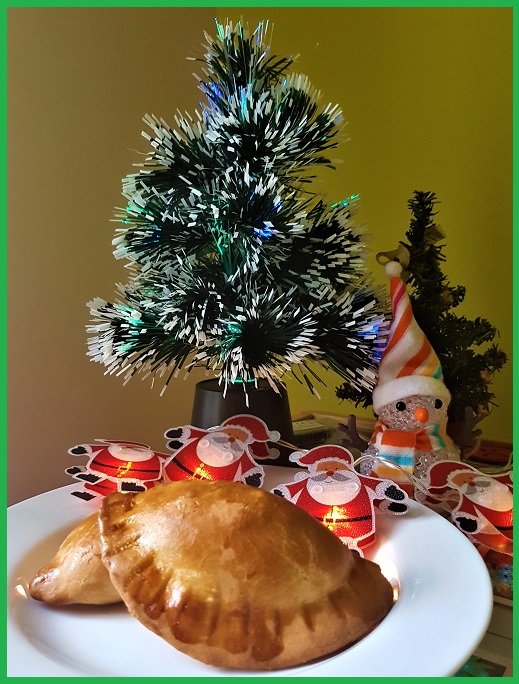 So yesterday we ate chicken and rice for dinner just like we'd do at a normal day. In the evening I decided to try baking empanadas with 2 different fillings. This is a picture I made this morning to keep it in Christmas spirits. I made far too much filling for us to eat and therefore I will make new dough today so I can make a new badge of empanadas. This time we won't eat them ourselves but go outside and offer them to the homeless people. I hope we can at least turn a smile on a few faces by offering something to eat.
Merry Christmas everyone, I hope you have made a few new memories with your loved ones! <3
~Anouk