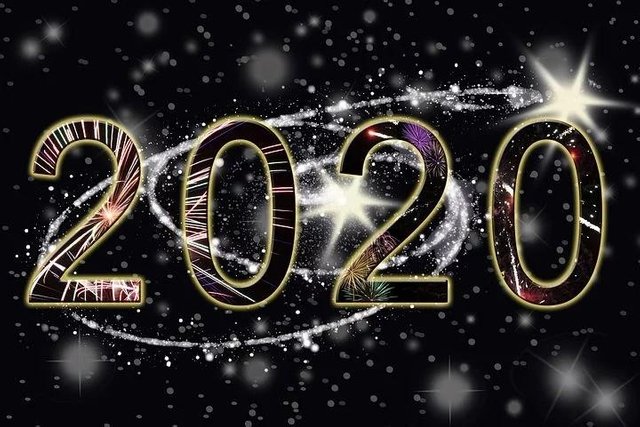 Source
So 2019 is almost done and 2020 is upon us. I must say 2019 was a glorious year just like the Lord promised it will be a year of
bountiful blessings
. I was blessed beyond my widest expectations. In my education, dream-wise and I must say everything I asked for was granted. It was a year of the supernatural in my life and even as it is ending, I am still experiencing a new dimension of his manifestations in my life. The Lord has been so faithful and I can't stop thanking and appreciating him for all his goodness.
In like manner, I want to use this opportunity to encourage everyone who is still waiting on God to fulfill any promises he made to them for 2019 not to give up just yet. The year has not ended yet and a miracle can still happen even just as the second hand clocks 12:00am. Nothing is impossible with our God and his word will always come to pass so don't give up just yet.
Moving on to 2020, I had long abandoned the habit of making any resolutions. Rather, every year, I table my requests to God and the things I want him to do for me and for this year, I am looking to do same. Except this, year, unlike other years that I used to have at least 8 requests, I have just one request to make. This is the only thing burning in my heart right now and It is the only thing I feel deep down within me. It is what I truly desire and want from the master for this year 2020.
That one request is for God to set me on fire and let me burn for him. I hunger for him and I want to walk with him in a higher dimension of intimacy. A man of God once said the more you know him, the more you want to know him. That is so true because you just can't get enough of him. It is in this light that I love what I am experiencing right now and I want more. I want burn for God and I want 2020 to be that year of spiritual maturity and intimacy with God.
I came across this song by Victoria Orenze titled on fire that is exactly my cry for 2020 and I believe the holy spirit just led me to this song. You ever been experienced that moment where it seems like an artist was in your head when they composed a song? Well, that is how I feel when I play this song because the lyrics just match my request exactly and It is so impacting when I play it while making my request known to God.