Central to the ongoing operation of the White Light Express, we receive 100's of prayer requests from people in need, all over the world.
We are all pretty familiar with the idea of hoping for something. Hope is an inner wish, of sorts... we hope it doesn't rain on our picnic, we hope we get a raise, we hope the party we're going to is fun.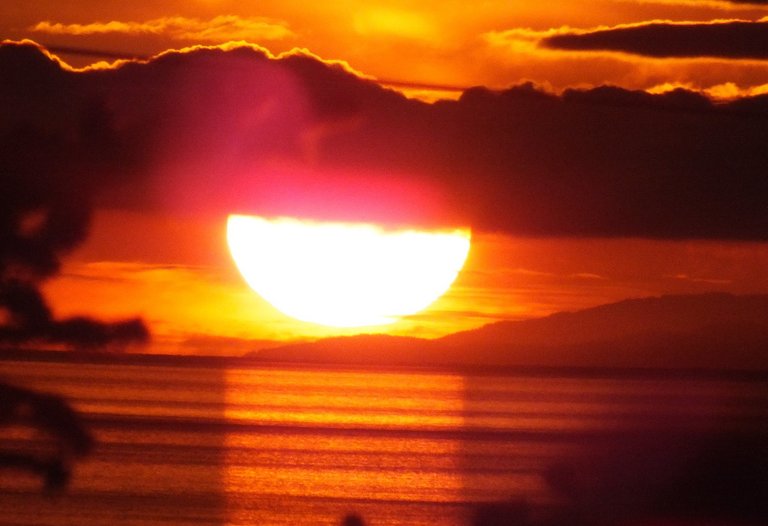 Light at the end of the day
Closely related to hope is the idea of "expectations."
Sometimes, expectations are good and reasonable things to have... we expect to get paid, when we work for eight hours a day; we expect the electricity to stay turned on if we have paid the electric bill; we expect our car to go if there's gas in the tank.
Those are reasonable and healthy expectations.
But not all expectations are! In our increasingly tumultuous world, "expectations" are increasingly often tied to a sense of entitlement. More and more people expect to get something for NOTHING.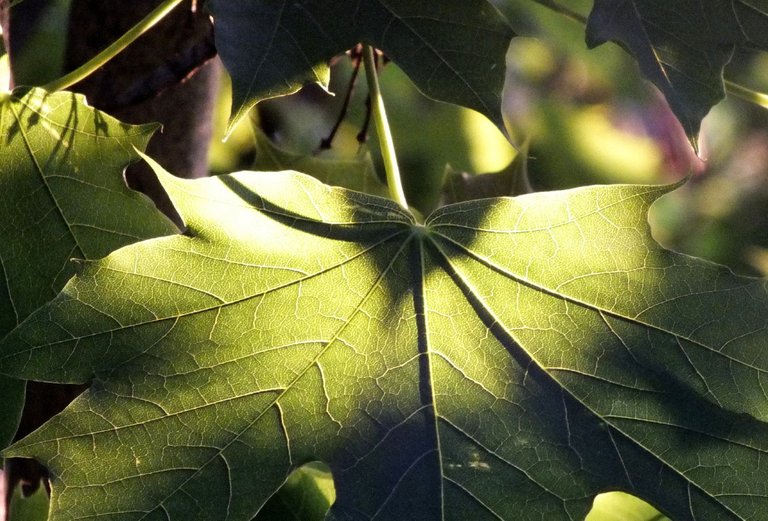 Light on the leaves...
Setting Intention
Hoping is nice, of course, but it isn't enough — by itself — to change our world, and our lives. And when we expect things to happen, simply because we hope for them, we do end up with that sense of entitlement, and often disappointment.
In between Hope and Expectations, we find the idea of "Intention."
Once you have defined what it is you are hoping for (and perhaps praying for), you need to set your intentions... and then take action to move forward with intent.
It's part of the reason we so often see "good things" happen to those we see as "go-getters." They don't just hope for good things to happen, they set their intentions and move towards obtaining the objects of that hope!
Se when you do hope; when you do pray... set your intention, and take action in support of it!
Bright Blessings to everyone!
Rev. Sarah
---
Fundraising Status Update: August 30th
This is part III of an ongoing effort to use the @upfundme tribe to help raise funds towards gaining legal non-profit status for our organization, The White Light Express.

As of today, we have about 392.508 UFM tokens (all staked) and 218.929 SteemPower.
According to the estimate made by SteemPeak, that means we have about $41.05 saved up, so far. It's a long way from our $2,000 goal, but it's definitely a worthy start!
Thanks in advance to all who support us with upvotes!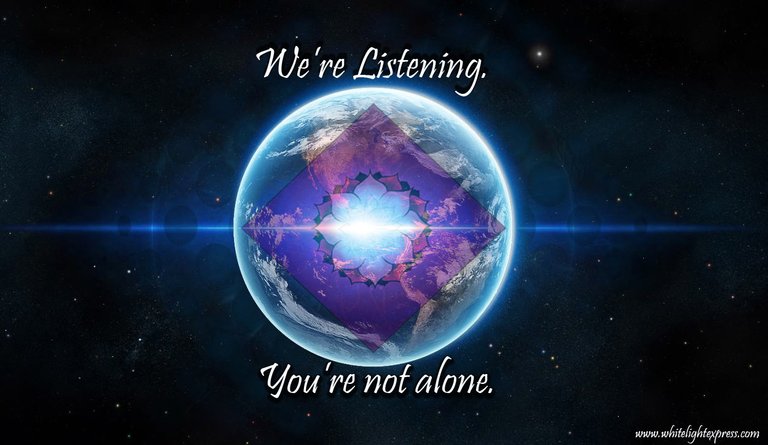 You are not alone!
(Graphic is our own)
The White Light Express Mission Statement:
Since October 2001, the mission of the White Light Express has been to offer healing and transformation through focused positive intention, meditation and prayer. Right Thought is the first step toward Right Action and consciousness. We believe that "holding the vibration" is a profound task and our divine destiny.
We appreciate you following us and upvoting if you feel moved to do so — we also really appreciate comments and feedback! If you enjoyed this post and think others might enjoy reading it, please give it a re-steem! We love you already, because across all the myriad beliefs we hold, Love IS the answer!
In addition to our blog here on Steemit, you can also find us on the White Light Express web site, on our verified Facebook page and on our twitter feed.
Support Rev. Sarah's work with the White Light Express by becoming a Patron of Supernatural Passport!