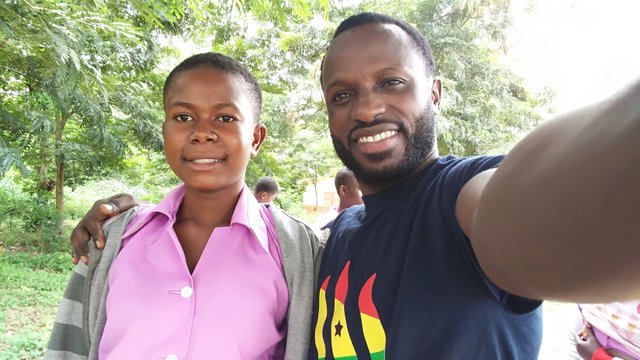 I want to in a special way give so many thanks to the leadership of the ChallengeDac for the incredible work by simply giving blockchain users the opportunity to join a challenge on the new improved cahllengeDapp where people can join and share a challenge. It is an opportunity that could be used to change so many things in the lives of people and in the blockchain business. In case you are reading this and have not started a challenge on the challengedapp, the l invite you to click to follow the links at the end of this write-up to simply get a challenge running to improve many lives. This is the new face that the internet and blockchain has presented us and that everyone must fully get involved. There are a lot more activities and opportunities that are introduced by other blockchain platforms like telos, Newdex and many others which you cannot miss.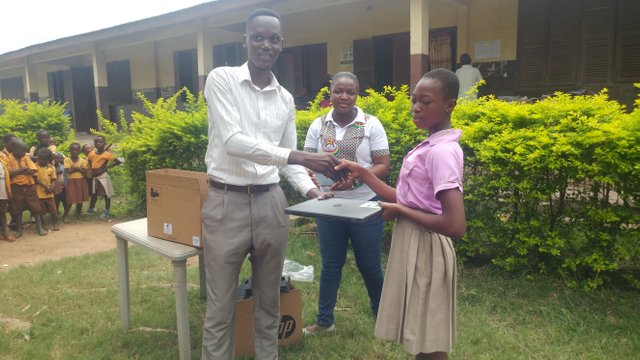 Now to those of us who are already on the challengedap, I am sharing something very important for you to make some consideration. One of the best investments we can make for humanity is to invest in the education of our children. They really are the future that we hope to see. For this reason, it will be so good to see you design a challenge on the challengedapp, Newdex and telos or steem blockchain which will end up in improving in the education of young girls and children in the community. I am more committed to using this platform to help young girls in Africa. If steem has improved in the lives and education of women and young girls here in Ghana through the @girlsfoundation, then l challenge everyone to involve telos, newdex,challengedac, and other blockchains to improves the education of girls here in Africa.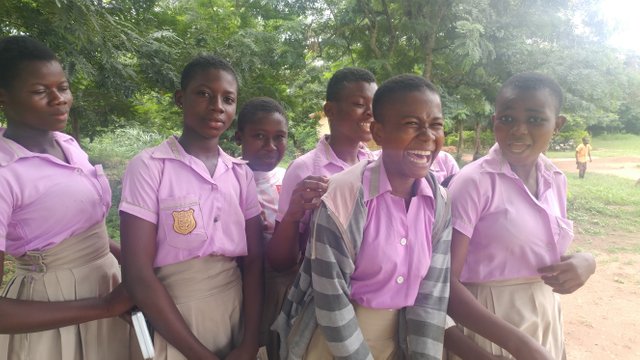 You may want to contact me or @ackza on how to help support the education of school-going age girls in Africa. Simply work out a design that can provide just a $1 to buy an exercise book or any writing material for children in schools. We will tell the world someday that, telos, newdex, challengedac, and many other platforms have been used to help support young girls in their education here in Ghana and Nigeria with our proof of work.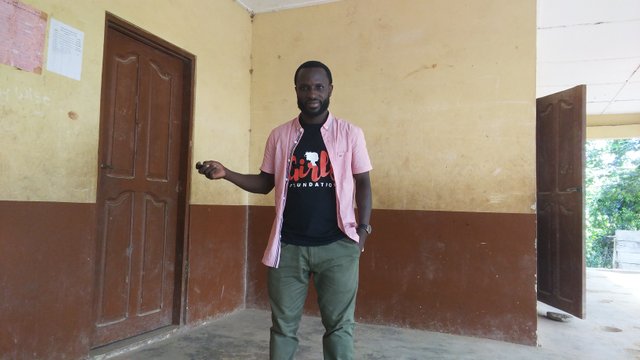 Let us make the education of brilliant but needy children a priority even as an opportunity has been given us on this on the blockchain. We are a family to make the world see the need to join a blockchain that is transforming the lives of people that matters. Making life much easier and give everyone an equal opportunity to express themselves is so important.
I am always grateful to @surfyogi @ackza @adetorrent @nanzo-scoop @bleepcoin @chris4210 @challengdac @ocdb @starkerz and all steemians who have in their effort supported the course of promoting education in Africa with @girlsfoundation.
Very soon, educational activities will be organized by CHL to ensure quality education here in Africa. A platform where The CHL blockchain creates an enabling environment for girls in schools especially in places like Ghana. Let us work and invest our time and energy in this new technology which has promised us a beautiful community to ensure growth with girls. You simply cannot be left out. Join ChallengeDac now on Newdex.
Download App here:)
Android:
https://play.google.com/store/apps/details?id=challengedac.com.challenge_dac_app&hl=en_US&fbclid=IwAR2JFSGfevOI84dn9ABypt0aV1M-tlWwW7k-J2laz79faPgvowsS3k1_URA
iOS:
https://apps.apple.com/us/app/challenge-fun/id1478759780
Invest on the CHL tokens today
Buy CHL via @newdex-io:
https://newdex.io/trade/challengedac-chl-eos
Buy CHLP via @steem-engine:
https://steem-engine.com/?p=market&t=CHLP
ChallengeDac Official accounts:
Website: https://www.challengedapp.io
Telegram: https://t.me/Challenge_DAC
Instagram: https://www.instagram.com/challengedacdapp/
Twitter: @ChallengeDac
Subscribe to ChallengeDac YouTube: https://www.youtube.com/channel/UCnYWlP_UT6k5EIfuLSD3Spg
Challengedac
Discord: https://discord.gg/HHXFfV
Reddit account: https://www.reddit.com/r/ChallengeDac