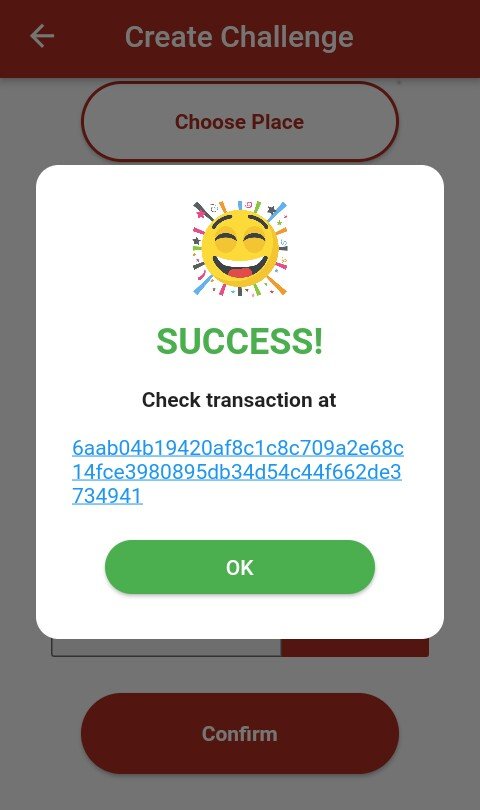 I just challenged a friend @kilatunzii via the @challengdedac Dapp to make a Tweet about ChallengeDac. Awesome! Isn't it? He will unlock a Crypto reward as soon as he is done with the task. Now that is how the ChallengeDac App works. I am having fun using it already.
You too can Challenge a Friend/Friends to carry out a task and they Unlock a Reward when task is completed.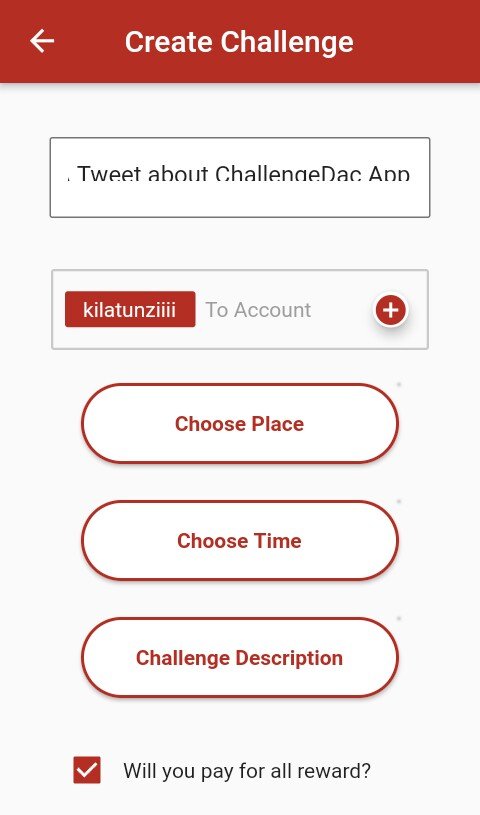 The Challenge App is an EOS based App that is used to Create and Fulfill Time Sensitive and Geo-Specific task. The person being challenged unlocks a Real Time Crypto Reward after carry out the task.
App is available for iOS and Android mobile users.
Android:
https://play.google.com/store/apps/details?id=challengedac.com.challenge_dac_app&hl=en_US&fbclid=IwAR2JFSGfevOI84dn9ABypt0aV1M-tlWwW7k-J2laz79faPgvowsS3k1_URA
iOS:
https://apps.apple.com/us/app/challenge-fun/id1478759780
The Challenge App has it's own Local currency called CHL token and is available on @newdex-io and CoinGecko. It also has a pegged coin CHLP on @steem-engine. This Dapp is the Future Blockchain Dapp and the right time to invest in it is NOW. Buy the tokens now to become an Early Investor.
Buy CHL on @newdex-io:
https://newdex.io/trade/challengedac-chl-eos
Buy CHLP on @steem-engine:
https://steem-engine.com/?p=market&t=CHLP
Follow ChallengeDac Official accounts:
Twitter: @Challengedac
Website: https://www.challengedapp.io
Telegram: https://t.me/Challenge_DAC
Instagram: https://www.instagram.com/challengedacdapp/
Subscribe to ChallengeDac YouTube: https://www.youtube.com/channel/UCnYWlP_UT6k5EIfuLSD3Spg
Challengedac
Reddit account: https://www.reddit.com/r/ChallengeDac
Discord: https://discord.gg/HHXFfV