Většina obyvatel #cesky rybníčku zná smartsteem.com a většina z nás si na něj alespoň jednou ploutví sáhla. Smartsteem jsme využívali k rozmnožování steemu formou pronájmu naší SP. Bidbotům zdá se po forku odzvonilo a většina z nich se přeměnila na nějakou formu kurátorské služby.
Nejinak je tomu u smartsteem.com, ale zde jsem opravdu zvědavý, co autoři do budoucna připraví... No mrkněte na beta verzi a posuďte sami.
Login ještě včera šel pouze pomocí Keychain, tak jsem to nechal být. Dnes již funguje přihlášení přes SteemConnect, takže hurá na průzkum.
Po přihlášení uvidíte čtyři ikony: Dashboard, Earn, Streem a Jarvis.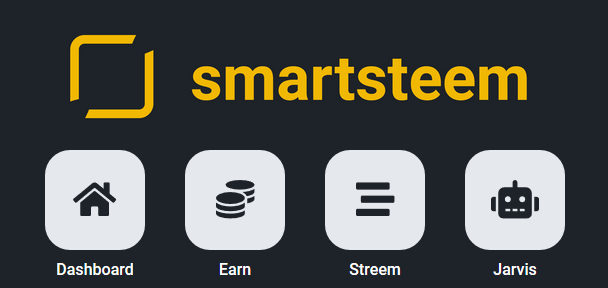 Dashboard asi vysvětlování nepotřebuje. Je to prostě přehledová "nástěnka".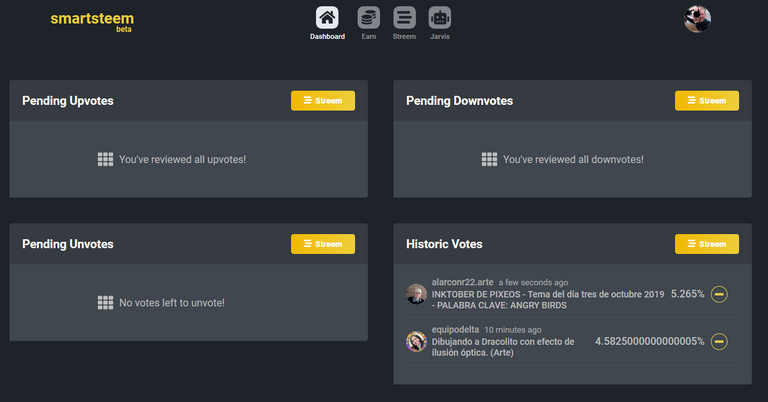 Pod Earn se dočtete, že za delegaci 5000 SP budete získávat 5 SmartPoints denně. Já mám 4 SmartPointy a kde jsem k nim přišel, to netuším. Zřejmě pozůstatek předchozí delegace SP na starém smartsteem.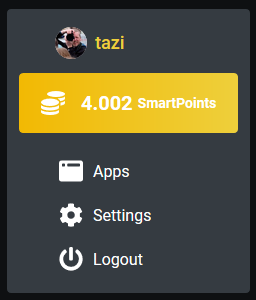 Streem už je trošku zajímavější. Zde se SmartSteem dle svého vyjádření bude snažit dostat kurátorství na vyšší level. Nicméně nyní zde můžete využít autovote a traily, které znáte například ze SteemAuto. Tedy nic tak převratně nového. Navíc množství vlastněných SmartPoints by mělo ovlivňovat pořadí vašeho upvotu, tzn. pokud budete mít velké množství SmartPoints, systém váš upvote udělí dříve a tím vám vzroste kurátorská odměna.
Jsou zde ale dvě vychytávky, které se mi líbí. Ta první je možnost nastavit autovote na režim Automatic, kde hlas prostě bude udělen dle zadaných parametrů, nebo Manual, kde bude čekat na vaše potvrzení, zda ho opravdu udělit či nikoliv. Přehled čekajících upvotů poté uvidíte právě v Dashboard.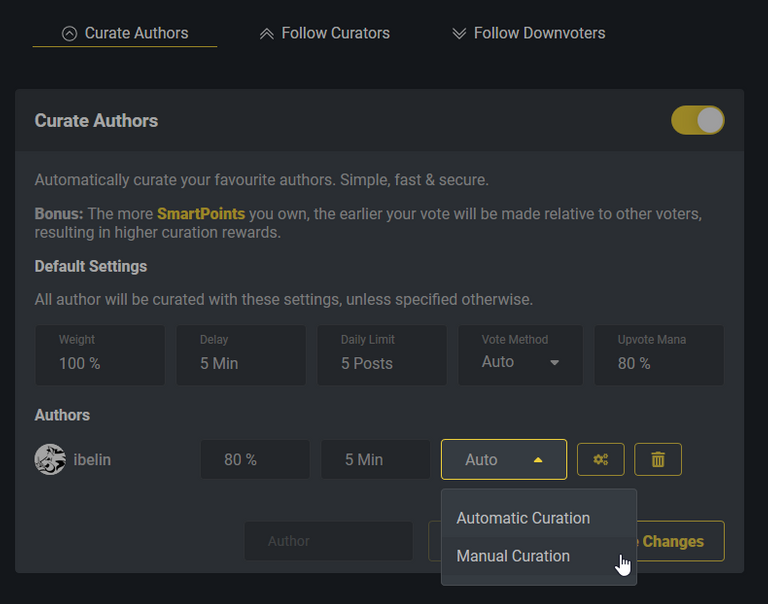 Druhá příjemná vlastnost je ta, že upvote můžete omezit dle tagu. Takže pokud chci hlasovat pro autora, můžu systém nastavit tak, že na whitelist zařadím tag #cesky a na blacklist #actifit. Poté autor ode mne dostane hlas za post v #cesky, ale actifití reporty budou ingorovány.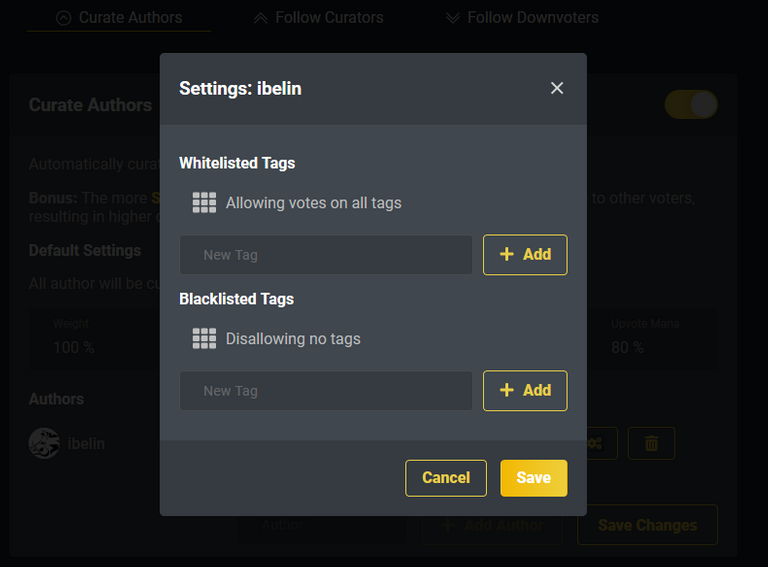 Další možnost je sledovat trail nějakého kurátora. Opět funkce známá například ze SteemAuto.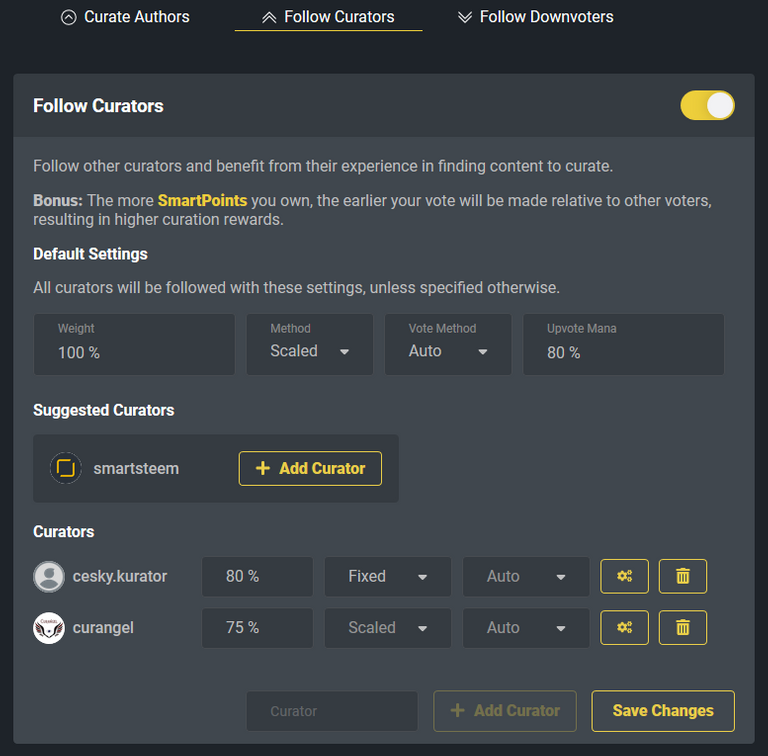 Co je ale hlavní důvod, proč jsem se rozhodl nový SmartSteem zkoušet robot Jarvis, který umí automotacký výběr odměn. Jasně, opět již existují nástroje, které toto umí a třebas již zmíněný SteemAuto umí claim SP. Zde je ale možnost zapnout automatický výběr odměn na Steem-Engine, což jsem zatím musel dělat (byť na jedno tlačítko) na SteemWorld. Tohle je velké plus a uvidíme jak to bude fungovat.
Takto vypadá první "claim" PAL a SP po zapnutí funkce: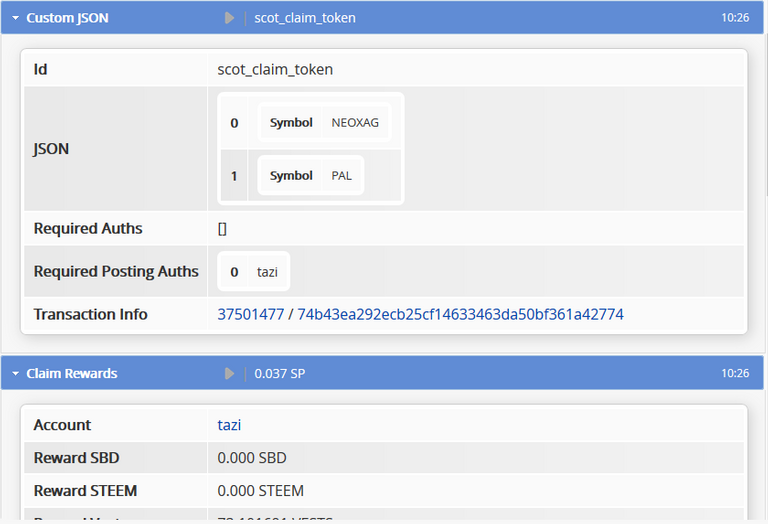 Autoři slibují rychlý vývoj robota a je více než pravděpodobné, že se zde brzy objeví nové funkce.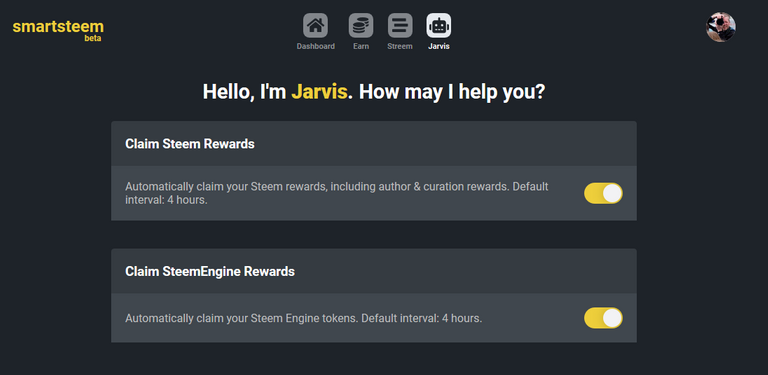 Pro tuto chvíli potřebujete pro možnost použití aplikací SmartSteem disponovat 500SP nebo vlastnit 25 SmartPoints. Toto se si v budoucnu změní.
Pokud se rozhodnete nový SmartSteem vyzkoušet, naklikejte si funkce, které chcete zkusit. Rozhraní je jednoduché, přehledné a intuitivní. Pro operace bude SmartSteem potřebovat Posting Key, upozorní vás na to vpravo u vaší profilové fotky a autorizaci provedete přes SteemConnect.
Více info najdete v dnešním postu a určitě i těch dalších od @smartsteem.