Meloun prý není ovoce, ale plodová zelenina. Původem pochází z Afriky a logicky se tedy pěstuje v teplejších krajích, než je ta naše Česká kotlina.
Ale lze úspěšně vypěstovat tuhle sladkou dobrotu i u nás? Vypadá to, že ano...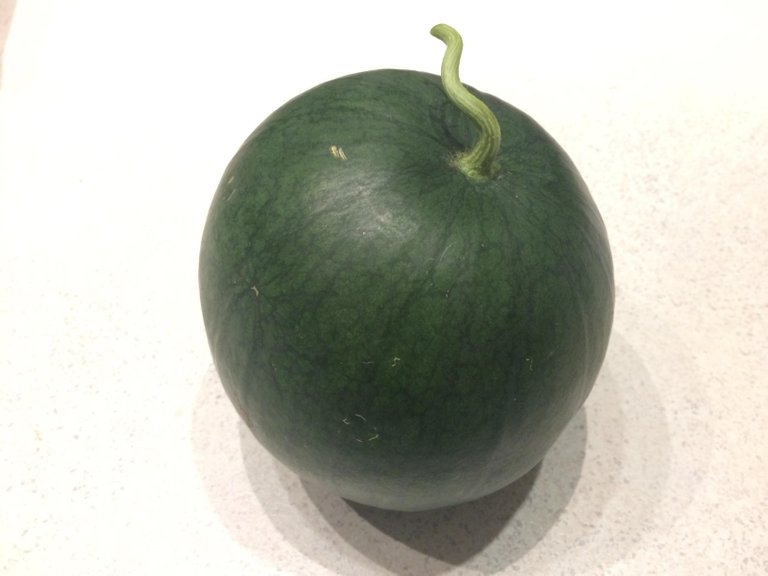 Na jaře jsem koupil semínka, do hlíny šly ale o měsíc později než by měly. Vzhledem k podmínkám, které na okně měly, se rostlinky táhly za světlem a už to vypadalo, že z nich nic nebude.
Nakonec padlo rozhodnutí přesadit je na záhon a nechat je ukázat, jak se poperou s osudem.
Všechny sazenice se nakonec chytly, začaly růst, sílit i kvést. Bohužel celkové zpoždění nabralo skoro dva měsíce.
Takto vypadal první meloun na konci července, tedy v době, kdy už by měl mít výslednou velikost a jenom zrát. Vyrostl, ale čas na zrání už nějak nemá... Tedy ještě by pár dní měl, ale nedalo mi to a včera jsem ho uřízl.
Byl to chlapák, skoro kilo a půl.
Na barvě dužiny je vidět, že by potřeboval ještě pár týdnů sluníčka. Ostatně to je znát i na chuti. Ještě to není ono, ale jedlý rozhodně je (má žena řekla, že je osvěžující) a půlku jsme snědli vlastně hned po rozkrojení.
Na záhonu jsem nechal jeho čtyři menší brášky. Pokud vydrží počasí babího léta a nepřijdou mrazíky, nechám je tam ještě uležet.
No a příští rok to zkusíme znovu 😉