Tak ono nejlepší je jít rovnou ke zdroji. A dnes probíhala otevřená diskuse svědků a steemiťáků. Poslouchal jsem to něco přes hodinu a dost informací jsme pochytil.
Takže to zkusím nějak shrnout a nastínit možné scénáře vývoje. je fakt že do steemu nevidím jako třeba do bitcoinové LN po technické stránce, přeci jen dopracovat se k provozování nodu je celkem nákladné na rozdíl od bitcoinu.
Takže Justin Sun koupil Steemit Inc. Tedy firmu od Neda a zároveň stránku Steemit.com a Steem.com . Tedy mohlo by se zdát že se nic neděje, ale ono se děje, právě protože koupil zároveň i steem který vlastnil Steemit Inc. Není úplně oficiálně jasné kolik, ale podle toho jak se měnily klíče na hlavních účtech tak to dohromady může dělat něco kolem 73 mega steemu. Aby jsme to dali do perspektivy tak celkem bylo zatím vydáno steemu 351 mega. Hlavní nebezpečí spočívá tedy v hlasování svědků. Kdyby Justin Sun použil své hlasy pro úplně nové svědky tak je dostane nahoru, protože svědek číslo jedna má za sebou sílu hlasů v hodnotě asi 43 mega steemu. Další úskalí je že Justin Sun koupil i s firmou Steemit Inc. zprávcovství steem githubu, kde dochází k vývoji kódu pro Steem.
Myslím že panuje také názor že to může být velice prospěšná věc pro steem a jeho uživatel. Protože za poslední rok moc chvály na Neda nebylo slyšet. A taky moc dobře víme že skoro žádná propagace steemu nebyla. Nemluvě o vývoji tokenů který nakonec vyvinul někdo jiný a všichni používáme S-E. Takže osoba Justina Suna může velice dobře přispět k popularitě steemu jako takového a může mu přinést další bussines. ostatně o tom co on má v plánu se svojí investicí nikde nic nepadlo.
Možné scénáře jsou všelijaké. Ale nejpravděpodobněji komunita vyčká co Sun přinese nebo nabídne komunitě. Asi vznikne i záložní plán nějakého forku který by byl spuštěn v případě nějaké snahy o decentralizaci nebo diktátorství. Sunova investice je podle mě založena hlavně na tom že steem má takovou velkou komunitu oddaných uživatelů jakou má. Teď jde o to co s tím chce udělat. Myslím že jakékoliv násilné převzetí by dopadlo špatně. Vědšina uživatelů si nadevše cení právě svobody a protože jsem zažil první bitcoinový fork tak vím že diskuse budou líté, ale nakonec stejně vyhraje svoboda.
V diskusi padly dokonce nějaké technické teorie o možném propojení s Tronem. V zásadě je to developerům myslím jedno pokud se nebude zasahovat násilně do steemu tak to spíše uvítají. Jednak může dojít k tomu že se steem přesune nad tron jako jeho součást. Nebo dojde k nějakému vybudování mostu mezi platformami. Obě dvě varianty jsou vlastně v pohodě pokud steem bude nadále běžet svobodně jako běží. Ostatně další zajímavý vývoj bude okolo vývojářů kteří pracovali pod Steemit Inc.
Takže teď další tah musí udělat Justin Sun. Jedno je ale jisté on rozhodně neinvestoval peníze jen proto aby je vyhodil oknem. A popravdě jeho pověst už teď je pošramocená, takže jeho další kroky by měli být opravdu dobře promyšlené, je to sice businessman ale myslím že většina komunity by se klidně se slzou v oku rozloučila se stávající platformou a přesunula na postranní fork. Já ostatně bych to udělal taky. Sice je pro mě steem i investicí, ale svoboda má větší váhu a o tu v decentralizovaném světě jde především.
Takže něco co už smrdí je třeba tohle prohlášení z obrázku: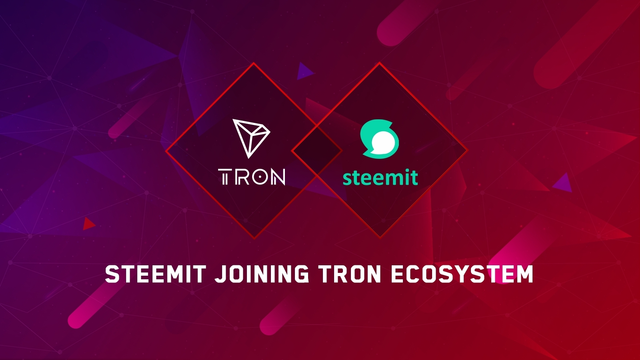 Protože jestli nedostanu možnost dobrovolné účasti tak sbohem a šáteček.