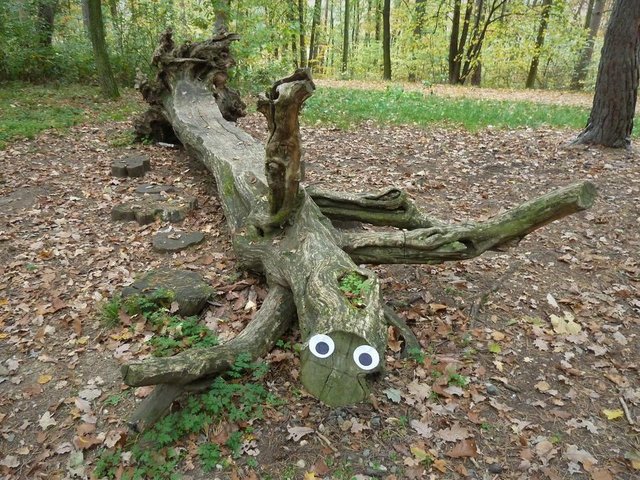 Originally it was an ordinary dragon. He climbed to the surface from Čimice Puddle. He had seven heads.
He didn't eat princesses. Because there were none in Čimice Grove. If the princesses were there, he would have eaten them, too.
The dragon ate everything that was alive. And the brave leprechaun Čimisek couldn't let it go. Therefore, Čimísek fought the dragon. Gradually he turned all his heads into wood. Some of them had fallen away ... When Čimísek touched his last head, the whole dragon turned into wood.
And so we can see him there to this day.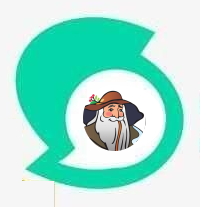 Původně to byl úplně obyčejný drak, sedmihlavák. Vystoupil na povrch z Čimické louže. Nežral princezny. Protože v Čimickém háji žádné nebyly. Kdyby tam princezny byly, tak by je určitě taky sežral.
ˇJinak žral úplně všechno, co bylo živé. Ale statečný skřítek Čimísek to tak nemohl nechat. Proto se s ním utkal. Postupně dotykem proměnil všechny jeho hlavy ve dřevo. Některé už časem odpadly... Když se Čimísek dotkl poslední hlavy, celý drak zdřevěněl.
A tak ho tam můžeme vidět až do dnešních dnů...