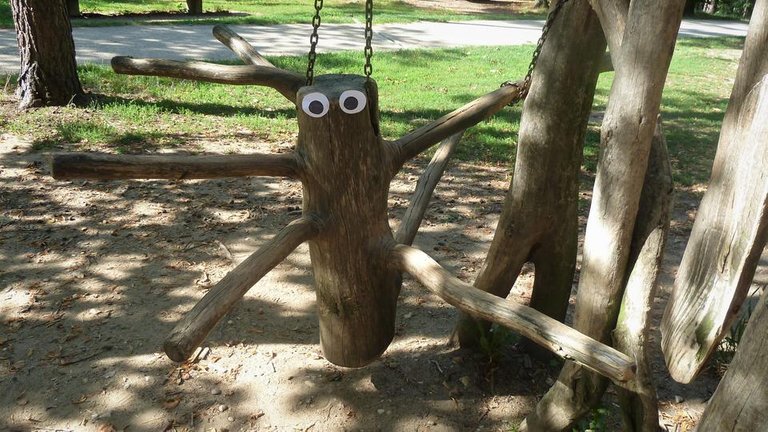 It has happened a long time ago, and human memory is short ... The only thing we know about this monster is that it didn't like children.
The brave elf Čimísek turned it into a piece of wood. But a piece of wood would turn into a monster again if it touched the ground. That is why Čimísek chained it up over the ground.
If you throw a handful of clay at it, the monster will open its googlyeyes ... Better not throw another handful anymore. I do not know exactly how much clay is critical for the conversion into a monster!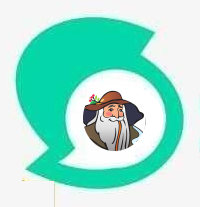 Stalo se to už dávno a lidská paměť je krátká ... Vše, co víme o této příšeře je, že neměla ráda děti.
Statečný skřítek Čimisek ji proměnil v kus dřeva. Ale kus dřeva by se znovu proměnil v příšeru, kdyby se dotkl země.
Proto ji Čimísek připoutal řetězi nad zem. Pokud na něj hodíš hrst hlíny, příšera otevře své googlyeyes ...
Raději už další hrst neházejte. Nevím přesně, kolik hlíny je kritické pro zpětnou přeměnu na příšeru!
@automation