I met this incredibly colorful and beautiful representative of the insect kingdom on the edge of a small town called Starý Plzenec (Czech republic) at the beginning of October 2013.
The photos are from the Samsung i8910HD mobile phone, your macros were legendary.
I still have it in the drawer as a backup device.
If he used the (unfortunately) obsolete OS Symbian, then I should have it in action to this day.
I took thousands of photos with him and shot the first videos in HD quality.
I was with me in several mining works, abandoned military buildings, and underground bunkers and shelters.
I witnessed a mysterious phenomenon at a guerrilla hideout near Kařízek.
Honor his memory :)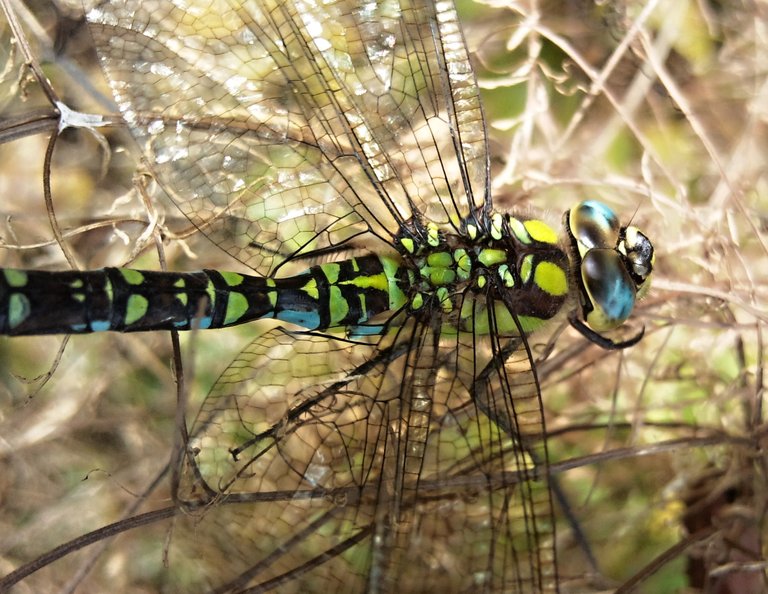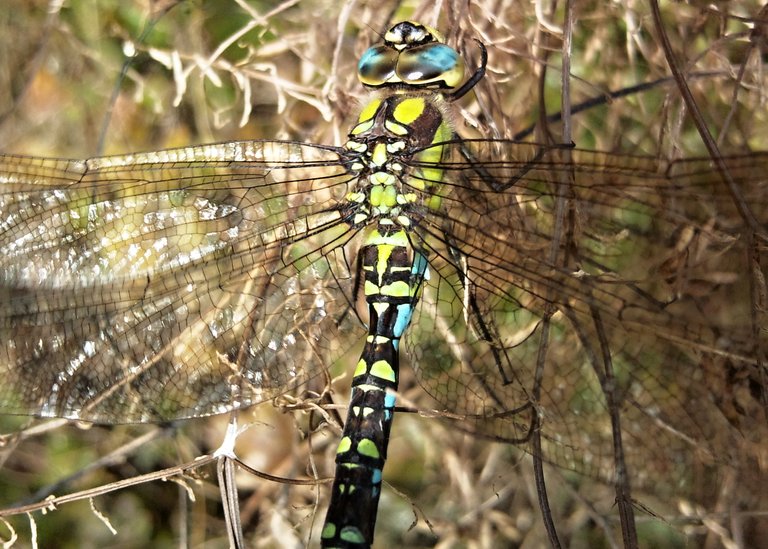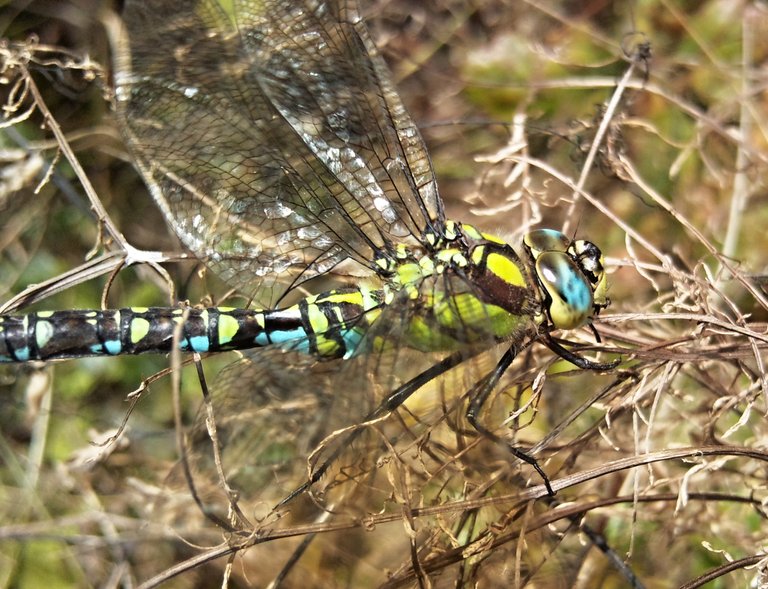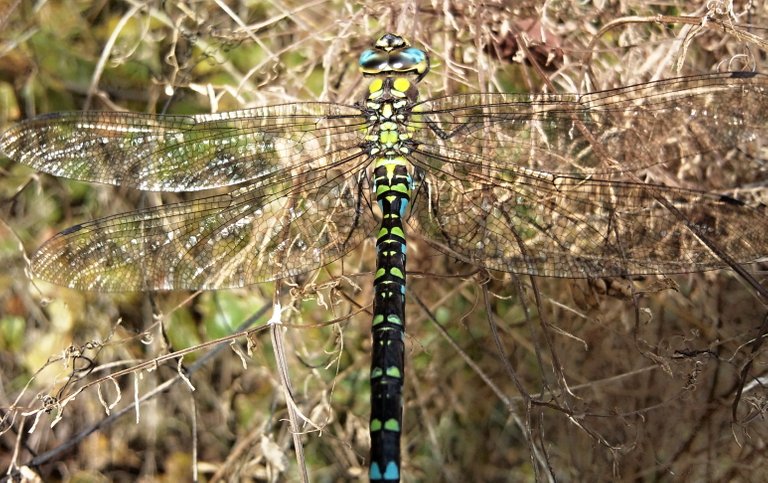 Tohoto neuvěřitelně barevného a krásného zástupce hmyzí říše jsem potkal na kraji malého města jménem Starý Plzenec na začátku října roku 2013.
Fotky jsou z mobilu Samsung i8910HD, jehož makra byla legendární.
Ještě ho mám v šuplíku jako záložní přístroj.
Kdyby nepoužíval již (bohužel) zastaralý OS Symbian, tak bych ho měl v akci dodnes.
Vyfotil jsem s ním tisíce fotek a natočil první videa v HD kvalitě.
Byl se mnou v několika důlních dílech, opuštěných vojenských objektech i podzemních bunkrech a krytech.
Byl i svědkem záhadného úkazu u partyzánského úkrytu u Kařízku.
Čest jeho památce :)