Dvacátý březen je Mezinárodním dnem štěstí. K tomuto dni je zveřejňován žebříček nejšťastnějších zemí, letos opět obhajovalo Finsko, v závěsu za ním skončilo Dánsko. Česká republika si o příčku polepšila a skončila na 18. místě. Člověk má hned lepší náladu, ale jsem rád, že se nikdo neptal mě a nemohl jsem příznivý výsledek pokazit (zkoumá se široký vzorek obyvatel, takže v globálu bych nic moc neovlivnil, ale i tak je fajn, že nejsem respondentem; dále se porovnávají lépe měřitelná data jako HDP, očekávaná délka života, míra bezpečnosti...)
Premiantství Finska mě překvapilo. Mám ho zaškatulkované mezi země, kde krátká doba slunečního svitu lidem způsobuje deprese, což se odráží na vyšší míře sebevražd. V současnosti už to zřejmě neplatí.
Finové prý své prvenství v průzkumu berou s rezervou (Ve světě to musí vypadat strašně, když jsme vyhráli my), zatímco Dánové sami sebe označují za nejšťastnější národ na světě. Radost ze života je pro ně způsobem boje proti zimě a nevlídnému počasí. Pro životní filozofii odrážející se v harmonii a pohodě mají označení hygge. Jistě z druhého místa nebudou dělat tragédii a stříbrnou pozici pořádně oslaví.
A co my, Češi? Buďme šťastni nejen 20.března (ten bude zase až za rok), ale udělejme aspoň malou radost sami sobě a svým blízkým každý den, ať to v příštích výsledcích Finům natřem. Já se též budu snažit se sebou něco dělat, abych to tolik nekazil. Teorii už pilně studuji.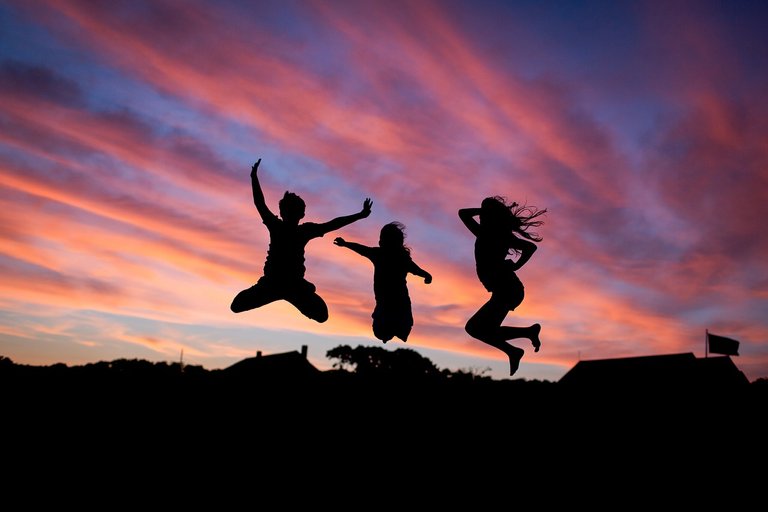 Zdroj: www.pixabay.com