Increasingly, I see a comment in the style of "God loves you." Though unbelieving Thomas, thank God for it. Yes, thank God. Not to the sender of these comments.
The sender is probably a very rich person. Definitely one of the killer whales. And as we know, killer whales are ferocious. This corresponds to the behavior of the sender. When I replied to his 'salvation' comment that I didn't want to spam my articles this way, he used another subaccount and gave me a fairly decent downvote.
Don't you want my way of salvation? Okay, you get a stick on your head.
It seems rather doubtful to spread faith and awareness in this way. I wonder if any man can save another in the question of faith? If I lay faith in the doctrine, salvation is the highest thing, and I can achieve it only by my actions.
Forcing faith is, in my opinion, the most serious crime against the highest.
So unreported to the Savior!
Not even a thousand strokes in the head make me accept your way. On the contrary. Every other blow closes my eyes, heart and soul. Only I, as a free being, can decide (for myself) how I approach the question of faith. I know for sure that your style provokes resistance.
I will not be down to the downvote of your comments, but I will close them consistently so that they are not visible under my articles.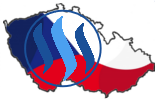 Stále častěji vidím pod mými články i články jiných uživatelů steemit.com komentář ve stylu "bůh tě miluje.". Ač nevěřící Tomáš, děkuji bohu za to. Ano, děkuji bohu. Ne však odesílateli těchto komentářů.
Odesílatel je patrně velmi bohatá osoba. Rozhodně patří mezi kosatky. A jak známo, kosatky jsou dravé. Tomu odpovídá i jednání odesílatele. Když jsem mu na jeho 'spasitelský' komentář odpověděl, že si nepřeji aby tímto způsobem spamoval mé články, použil jiný podúčet a dal mi na mou odpověď docela slušný downvote.
Nechceš můj způsob spasení? Dobrá, dostaneš klackem po hlavě.
Šířit víru a osvětu tímto způsobem se mi jeví poněkud pochybné. Napadá mne otázka, jestli vůbec nějaký člověk může v otázce víry spasit jiného člověka? Pokud laicky chápu věrouku, tak spasení je věcí nejvyššího a dosáhnout ho mohu jen svými činy.
Vnucování víry je podle mne ten nejtěžší zločin proti nejvyššímu.
Takže nevážený spasiteli!
Ani tisíc ran klackem do hlavy mne nepřinutí přijmout tvůj způsob. Naopak. Každá další rána uzavře mé oči, srdce i duši. Jen já, jako svobodná bytost, se mohu rozhodovat (sám za sebe), jak budu přistupovat k otázce víry. Vím zcela jistě, že tvůj styl u mne vyvolává odpor.
Nebudu se snižovat k downvote tvých komentářů, ale budu je důsledně zavírat aby nebyly pod mými články vidět.