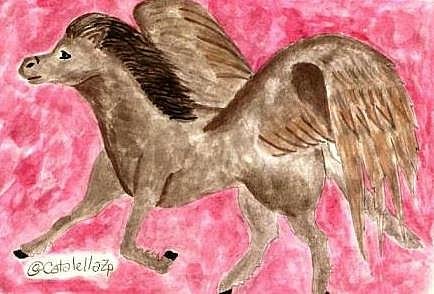 Eleonora era una niña muy soñadora, con una imaginación enorme. Se pasaba el día pensando cómo sería volar en un Pegaso entre las nubes.
Sus padres se preocupaban ya que la niña decía que algún día tenía que cumplir ese sueño. Ellos no se atrevían a decirle a su pequeña hija que en la vida real eso era imposible. Pero no le haría daño a su vez tener un hermoso sueño con el que entretenerse.
Mientras tanto Eleonora les decía a sus amiguitos que ese sería el día más feliz de su vida, cuando pudiera tocar las nubes y el arcoíris que adornaba el viaje en el Pegaso. Quizá con ese entusiasmo un día pudiera cumplir su sueño, a su manera.
La verdad es que a cualquier persona le encantaría volar en un Pegaso y acaso que alguno de nosotros tuvo alguna vez un sueño así.
En estos momentos nos faltan más sueños y más Pegasos para olvidar un poco la triste realidad que atraviesa el mundo en general. Los niños sobre todo que están como presos y no pueden jugar al aire libre, seria genial que existieran millones de Pegasos para hacer felices a muchos niños ahora. Ciertamente no debemos perder la vida en sueños vanos, pero no hay que perder la ilusión de viajar con la imaginación.
No dejes de soñar.
STEP BY STEP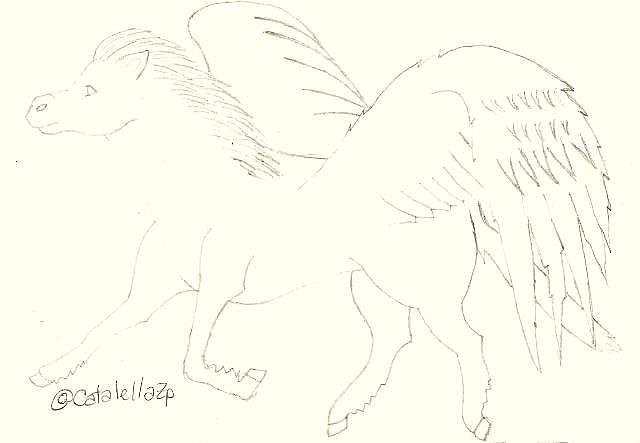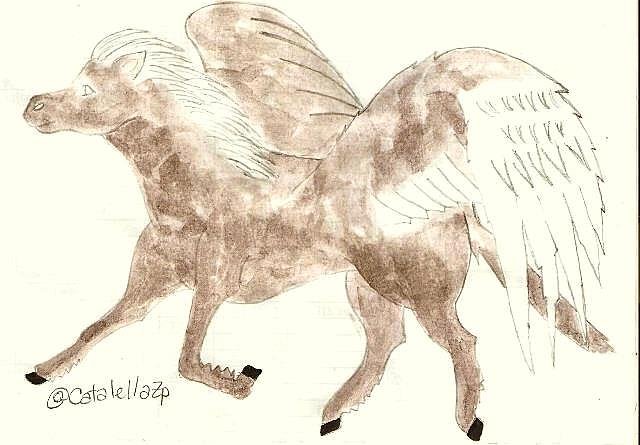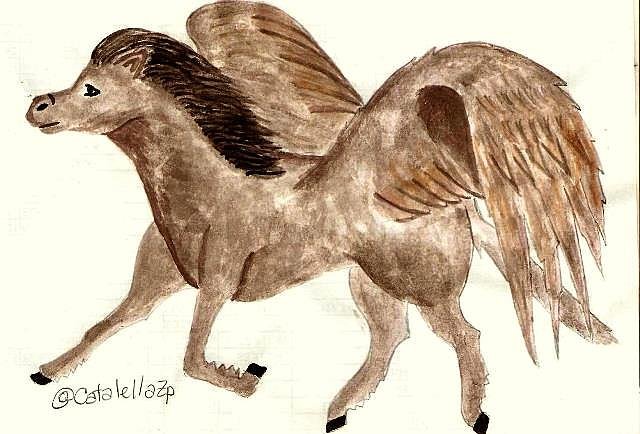 FINAL STEP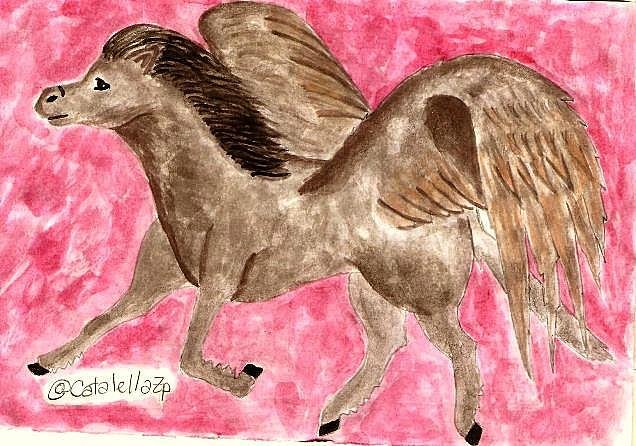 I hope you like what I shared with you. I accept friendly suggestions that help me grow in this beautiful community.
Copyright @catalellazp- All rights reserved.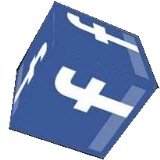 I invite you to see more Facebook