Please Note:
I have re-enabled the service for the time being, as it is only hurting the community, but be warned, I am not afraid to fork and this will go with the fork. I will not be staying here. @justinsunsteemit
Steem is now centralised.
https://repl.it/@Snaddyvitch_Dis/ThisSiteHasBeenSeized
Take the code, take the justin sun image and put your own signature in (if you want), it's free!
the end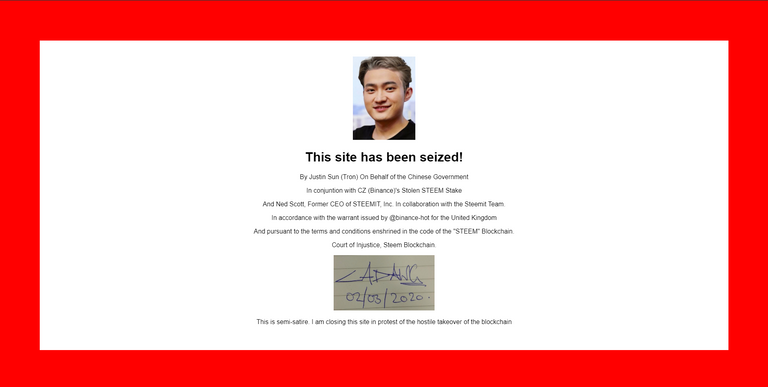 Deployed on https://steem.tools/steemengine/