Bienvenidos a nuestro reporte de curación número 465
Creemos que el mayor valor que podemos aportar a Steem y Steemit no solo radica en la curación de contenido (votar artículos) sino en la curación social, es decir, la curación que se sirve de la crítica constructiva y la educación por medio del comentario para agregar valor al aporte del autor, la unificación de éstos dos conceptos (curación de contenido + curación social) nos permitirá lograr mejores resultados a mediano y largo plazo con respecto a la calidad del contenido en Steem.
Realizamos curaduría de artículos en Español e Ingles de las siguientes categorías:
Artes plásticas, visuales y escénicas
Literatura
Música
A continuación les presentamos los artículos votados el
05/06/2020
---
Los artículos publicados en este post no nos pertenecen, el único fin es publicitar el contenido y rendir cuentas de nuestras curaciones.
Welcome to our curation report number 465
We believe that the greatest value we can bring to Steem and Steemit is not only in the curation of content (voting articles) but in the social curatorship, the curatorship that employs constructive criticism and education through the comments to add value to the contribution of the author, the unification of these two concepts (content curation + social curation) will allow us to achieve better results in the medium and long term regarding the quality of the content on Steem.
We are currently curing content in Spanish and English from the following categories:
Plastic, visual and performing arts
Literature
Music
Down below we present the articles upvoted on 05/06/2020
---
The articles published in this post do not belong to us, the only purpose is to publicize the content and give an account of our curations.
Los restos del día (Libro): un iceberg literario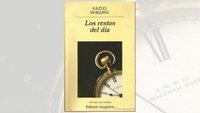 Buena reseña crítica de una novela que se muestra muy atractiva según los comentarios de su autor.
@josemalavem
Good review of a novel that is very attractive according to the comments of its author. @josemalavem
---
Day 13 - Drawing - Iconic Movie Drawings - The Lord of The Rings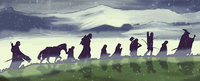 Dibujo y regalo bien logrado inspirado en El Señor de los Anillos, ese libro y película de tanta influencia en las últimas décadas.
@josemalavem
Drawing and gif well achieved inspired by The Lord of the Rings, that book and film of so much influence in the last decades. @josemalavem
---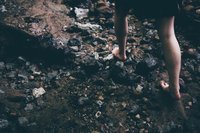 Texto de tono poético que expresa con elocuencia un gran afecto y el duelo por la pérdida.
@josemalavem
A text with a poetic tone that eloquently expresses great affection and mourning for the loss. @josemalavem
---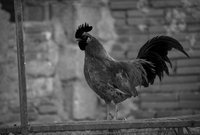 Un relato de mucha fuerza narrativa por la tensión que logra, presentándonos una escena de violencia muy bien descrita, con puntuales parlamentos.
@josemalavem
A text with a poetic tone that eloquently expresses great affection and mourning for the loss. @josemalavem
---
MY ALIEN BEATS: HIP HOP / TRAP - PRODUCED BY @lyon89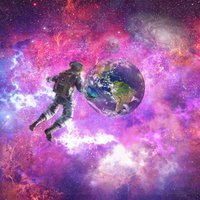 Cuatro interesantes trabajos musicales, cuyas variadas incorporaciones melódicas y rítmicas se aúnan bien con el concepto alienígena y/o espacial propuesto.
@josemalavem
Four interesting musical works, whose varied melodic and rhythmic additions blend well with the proposed alien and/or spatial concept. @josemalavem
---
Verde esperanza, aires de libertad/ Green hope, airs of freedom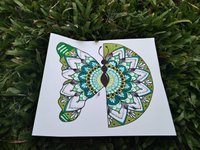 Un dibujo hecho con rotuladores y que expresa esperanza y libertad en sus colores. La presentación es muy buena y el resultado final es más que perfecto.
@historiasamorlez
A drawing made with markers and expressing hope and freedom in its colors. The presentation is very good and the end result is more than perfect. @historiasamorlez
---
Cuando te Vi Cover Frank Delgado - When I saw you cover Frank Delgado - @davidcentenor.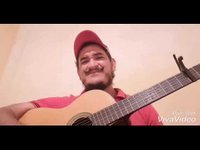 Una bella interpretación donde no solo se aprecia una gran calidad vocal, sino también el sonido armonioso de tu guitarra. Gran presentación, se logra captar toda la interpretación de cada letra en la canción.
@historiasamorlez
A beautiful interpretation where not only a great vocal quality is appreciated, but also the harmonious sound of your guitar. Great presentation, it is possible to capture all the interpretation of each lyric in the song. @historiasamorlez
---
Falling into the fire (New illustration)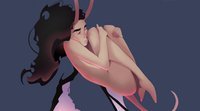 Un dibujo digital muy bien presentado y donde se puede apreciar la gran calidad artística del autor. Colores fuertes que resaltan la imagen presentada.
@historiasamorlez
A very well presented digital drawing and where you can appreciate the great artistic quality of the author. Strong colors that highlight the image presented. @historiasamorlez
---
The Hive Creative Curation Contest Brought to you by Snibby the Cat! / drawing - "Female youth"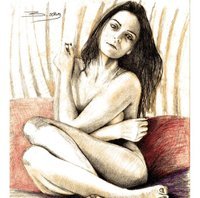 Un dibujo hecho con gran calidad artística. El autor nos muestra su hermoso trabajo con una excelente presentación. Una hermosa mujer perfectamente retratada.
@historiasamorlez
A drawing made with great artistic quality. The author shows us his beautiful work with an excellent presentation. A beautiful woman perfectly portrayed. @historiasamorlez
---
RETRATO DIGITAL: @ELRODCONTRERAS / IBISPAIN X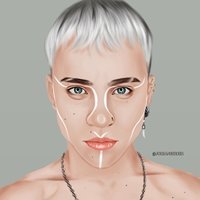 Un dibujo artístico digital donde se puede apreciar grandes detalles en las facciones del rostro. Los colores usados resaltan la expresión y se observa el gran parecido con el modelo presentado. Un gran trabajo.
@historiasamorlez
A digital artistic drawing where you can see great details in the features of the face. The colors used highlight the expression and the great resemblance to the model presented can be observed. A great work. @historiasamorlez
---
---
---
Posted from my blog with SteemPress : https://celfmagazine.ml/2020/06/10/apoyando-el-arte-465-supporting-art-465/
---