Bienvenidos a nuestro reporte de curación número 460
Creemos que el mayor valor que podemos aportar a Steem y Steemit no solo radica en la curación de contenido (votar artículos) sino en la curación social, es decir, la curación que se sirve de la crítica constructiva y la educación por medio del comentario para agregar valor al aporte del autor, la unificación de éstos dos conceptos (curación de contenido + curación social) nos permitirá lograr mejores resultados a mediano y largo plazo con respecto a la calidad del contenido en Steem.
Realizamos curaduría de artículos en Español e Ingles de las siguientes categorías:
Artes plásticas, visuales y escénicas
Literatura
Música
A continuación les presentamos los artículos votados el
30/05/2020
---
Los artículos publicados en este post no nos pertenecen, el único fin es publicitar el contenido y rendir cuentas de nuestras curaciones.
Welcome to our curation report number 460
We believe that the greatest value we can bring to Steem and Steemit is not only in the curation of content (voting articles) but in the social curatorship, the curatorship that employs constructive criticism and education through the comments to add value to the contribution of the author, the unification of these two concepts (content curation + social curation) will allow us to achieve better results in the medium and long term regarding the quality of the content on Steem.
We are currently curing content in Spanish and English from the following categories:
Plastic, visual and performing arts
Literature
Music
Down below we present the articles upvoted on 30/05/2020
---
The articles published in this post do not belong to us, the only purpose is to publicize the content and give an account of our curations.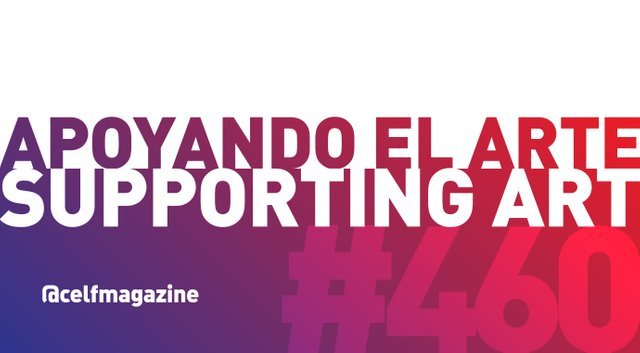 Somos reflejos / Somos espejos

Una interesante propuesta fotográfica y conceptual para abordar el fenómeno de la otredad. El espejo siempre será el gran objeto de ella.
@josemalavem
An interesting photographic and conceptual proposal to tackle the phenomenon of otherness. The mirror will always be the great object of it. @josemalavem
---
Kind of Bossa Guitar Session by @ricardomello


Buen ejercicio solista al modo de la bossa nova, ese género musical de tanto feeling.
@josemalavem
Good exercise as a soloist in the style of bossa nova, that musical genre with so much feeling. @josemalavem
---
Entrevista a @nelyp desde #Tecnoteam de @club12...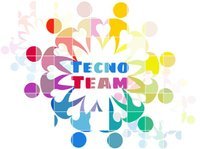 Interesante y grata entrevista, que nos permite acceder a la opinión personal de @nelyp, avezada protagonista de este mundo fascinante de la comunicación y la creación.
@historiasamorlez
Interesting and pleasant interview, which allows us to access the personal opinion of @nelyp, an experienced protagonist in this fascinating world of communication and creation. @historiasamorlez
---
Macro Photography on the way to the beach

Atractivas fotografías que rinden homenaje a la simple belleza de las flores y frutos silvestres que adornan los caminos y rincones de esta noble ciudad marinera.
@josemalavem
Attractive photographs that pay tribute to the simple beauty of flowers and wild fruits that adorn the paths and corners of this noble seafaring city. @josemalavem
---
CONFINAMIENTO/Relato en tiempo de pandemia.

Muy buen relato, que combina pertinentemente la coyuntura actual (la situación exterior) y el conflicto interior del personaje.
@josemalavem
Very good story, which combines the current situation (the external situation) and the internal conflict of the character. @josemalavem
---
Little wild elf / Little wild elf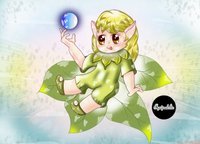 Un dibujo digital de un hada en una linda versión con detalles impresionantes en la cara y los ojos. Se puede ver todo el proceso creativo y una gran presentación final.
@josemalavem
A digital drawing of a fairy in a cute version with impressive details on the face and eyes. You can see the whole creative process and a great final presentation. @josemalavem
---
Children's Illustrations. One Night in the Forest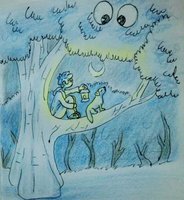 Un dibujo que representa una imagen nocturna donde se ve a un niño y su perro. Una imagen infantil que se aprecia muy bien por los colores utilizados.
@historiasamorlez
A drawing that represents a night image where a boy and his dog are seen. Childrens image that is appreciated very well by the colors used. @historiasamorlez
---
Un poema que relata las experiencias de una relación en base a un amor que está ahí, pero que no sabe a donde irá o si en verdad se desea con mayor intensidad. Excelente presentación y una fotografía de excelente calidad.
@historiasamorlez
A poem that relates the experiences of a relationship based on a love that is there, but does not know where it will go or if it is truly desired with greater intensity. Excellent presentation and a high quality photograph. @historiasamorlez
---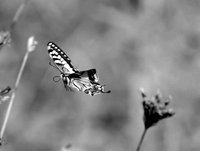 Fotografías monocromáticas de una mariposa en diferentes momentos. Las imágenes son claras y se pueden apreciar muy bien.
@historiasamorlez
Monochromatic photographs of a butterfly at different times. The images are clear and can be appreciated very well. @historiasamorlez
---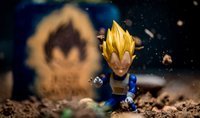 Fotografías de uno de los personajes de Dragon Ball. El juguete de Vegetta en una sesión impresionante con objetos a su alrededor que le hacen parecer que está usando sus poderes. Simplemente perfecto.
@historiasamorlez
Photographs of one of the Dragon Ball characters. Vegettas toy in a stunning session with objects around him that make him look like hes using his powers. Simply perfect. @historiasamorlez
---
---
---
Posted from my blog with SteemPress : https://celfmagazine.ml/2020/06/04/anuncio-announcement-apoyando-el-arte-460-supporting-art-460/
---