timeout
After a month of silence ( I dont even feel bad about it :)) finally a sign of life.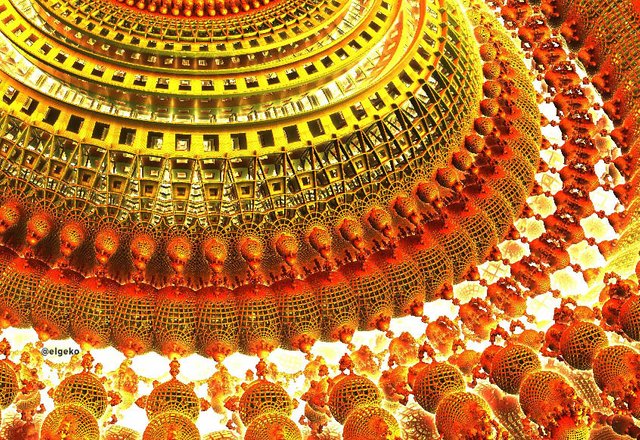 Here are my latest thoughts/works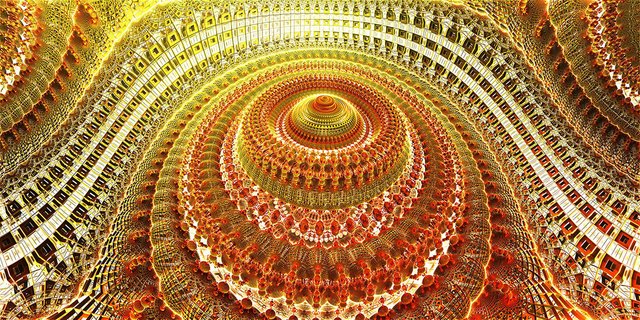 First of all. I am currently powering down Steem, not because I am angry or want to leave, but because I realized, that Steempower is practically nothing more than the SMT of Steemit.inc and my patience with ST.INC ended long time ago. So I rather save a little in BTC right now and put a part of my Steem stake into other Steem driven projects like Creativecoin and other Frontends I can identify with.
Worked recently on getting a new version on E-ON VUE and started importing my scenes and objects and athmospheres and all the assets I got in my 3D archives. Then I went on to refresh my VUE3d skills a little bit. So I tried to create a sailing boat Blackpearl of cpt. Sparrow in a dramatic athmosphere.
After preparing the 3Dobject in cinema4d i made a bigmoon scene right there. heres the output from this session.
blackpearls design study
rendered with physical render in Cinema4D
and here are the VUE scenes I made last 2 weeks
Blackpearl @ Seychelles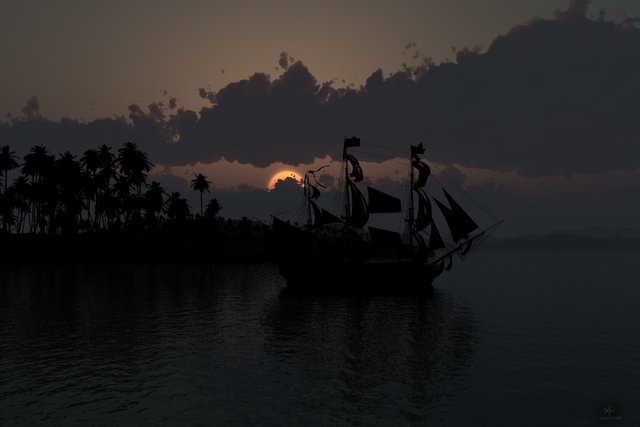 godrays volumetric athmosphere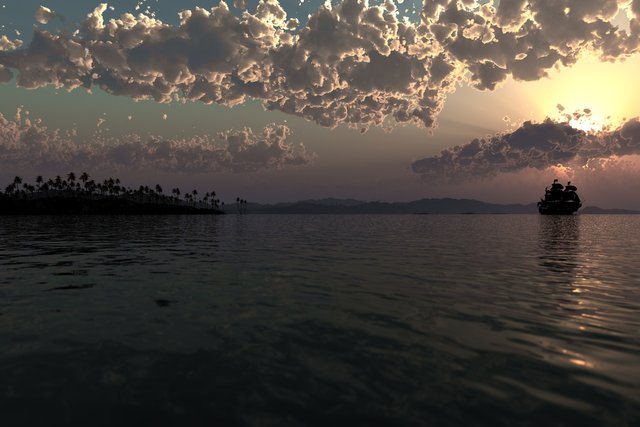 cliffhanger
design study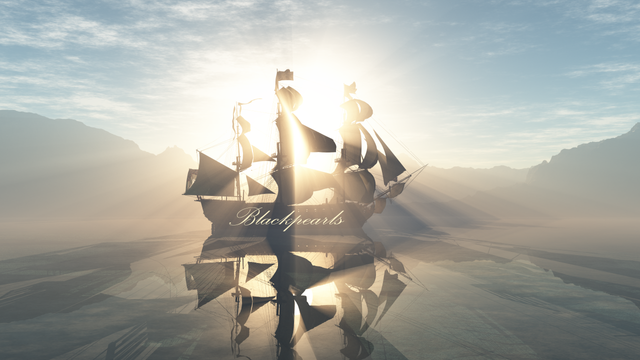 software used E-on VUE-Xtreme
If you like my royality free videos, visuals, fractals and Steem related visual art and content, consider delegating to support my digital media work.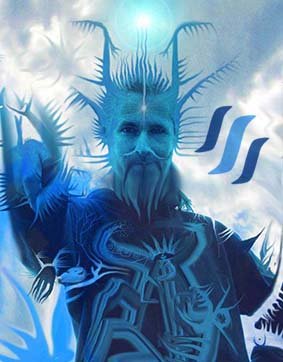 100 % original content created and produced by @elgeko