Hola amigos, me encuentro nuevamente en este fabuloso concurso patrocinado por @marblely como cada jueves viene con un tema diferente, esta vez corresponde "Mis historias infantiles favoritas" me parece interesante este tema para recordar un poco nuestra infancia, siempre debemos sacar ese niño que llevamos dentro y nunca debemos abandonarlo, a mí en particular me fascinan los cuentos infantiles, en mi infancia no recuerdo que mi madre me haya narrado alguno, pero si me contaba historias, en la escuela si recuerdo a mis maestras relatar algunos de ellos, pero cuando me hice madre y trabajé como docente de aula con niños pequeños, me metí profundo en ese mundo mágico, imaginario y fantástico.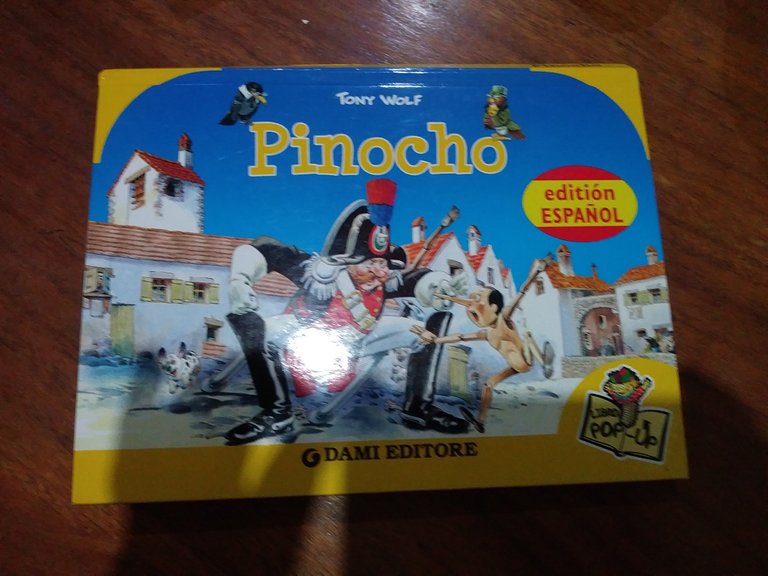 En particular a mi me gusta inventar historias y adaptarla a la realidad, cuando quiero que aprenda valores (respeto, igualdad, tolerancia, compromiso, humildad, entre otros) allí comienza mi imaginación, siento que los niños aprenden mucho a través de las historia, de los cuentos , porque lo ayudan en su lenguaje, a desarrollar su imaginación y a estimular la pasión por la lectura.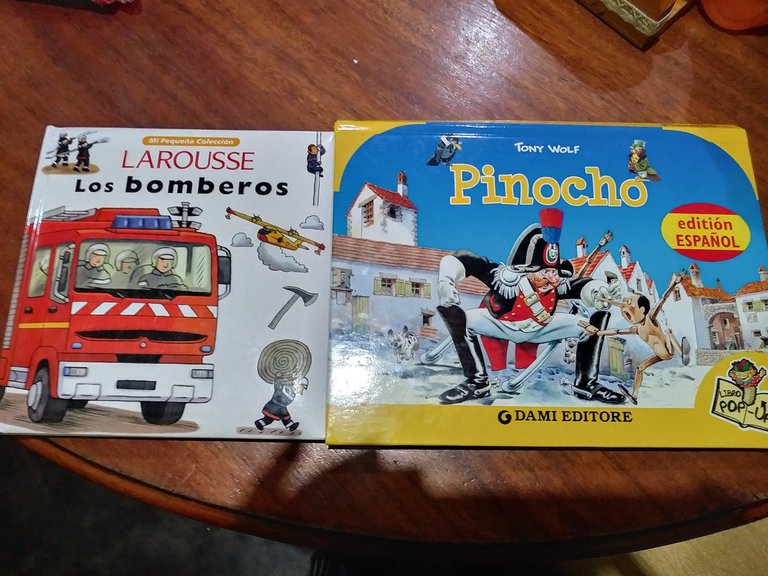 Hay variedades de cuentos, conocí mucho de ellos y los recuerdos de tanto leerlos, uno de ellos es la Cenicienta, me gustaban cuentos de hadas madrinas, soñaba con ellas, también recuerdo el gato con botas, ese gato astuto que ayudó a su amo casarse con su princesa, blanca nieves y los7 enanitos, le tenía terror a la bruja de este cuento, otros que también recuerdo los 3 cerditos, el patito feo, Pinocho, Hansel y gretel, Pulgarcito, La Ratita Presumida todos muy divertidos e interesantes.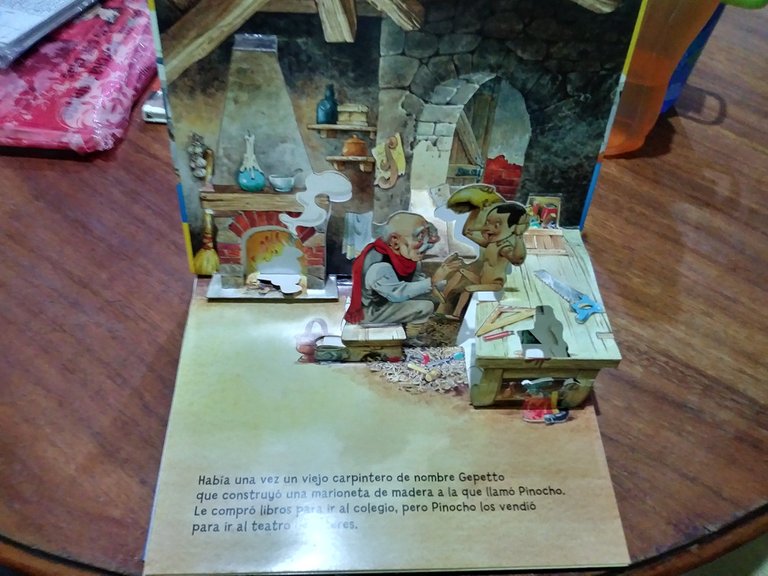 Entre tantos cuentos e historias infantiles escogí Pinocho, me fascinaba ese cuento en donde una marioneta cobra vida, pues se me hizo interesante cómo transmitía su amor a los demás, aunque como todo niño siempre se le ocurría muchas ocurrencias, aquí en ese momento era cuando su creador le daba lecciones de vida pero lo más interesante era cuando esta marioneta decía algunas mentiras y su nariz crecía cada vez que se le escapaba alguna.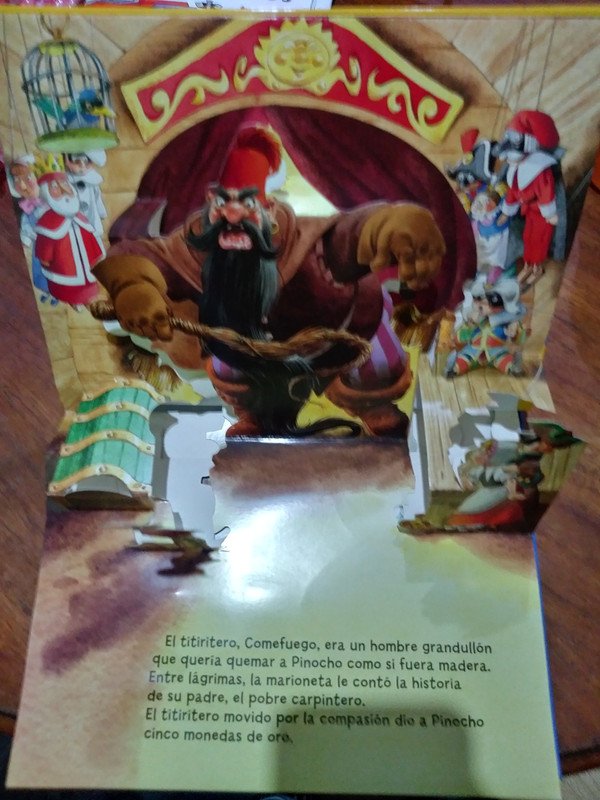 Recordar estos cuentos me llenan de satisfacción y amor por haber nacido y crecido en un tiempo en donde la imaginación de los niños era sobre todo muy inocente y teníamos el poder de creer hasta los más mínimos relatos de nuestros abuelos. Pinocho fue una historia que se colocó en primeros lugares de preferencia en los niños y aun hasta la fecha se sigue manteniendo, es por eso que me gusta transmitir esas lecturas a los más pequeños de la casa.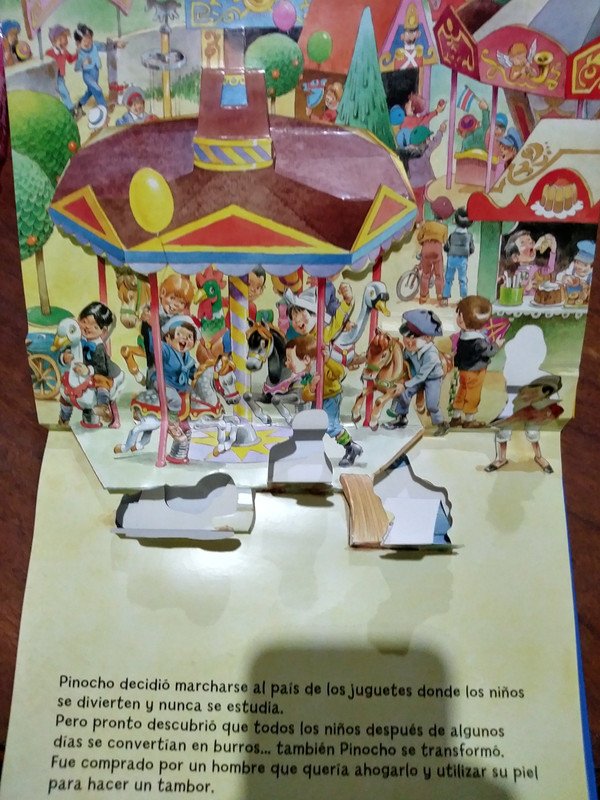 Espero te haya gustado parte de lo que fue mi niñez en cuentos y como lo mantengo hasta el día de hoy, es importante dar a conocer los cuentos populares a sus hijos y lograr esa conexión de inocencia y magia que le dan los relatos. Muchas gracias por pasar por aquí y leer mi publicación, llena de amor y ternura para ustedes.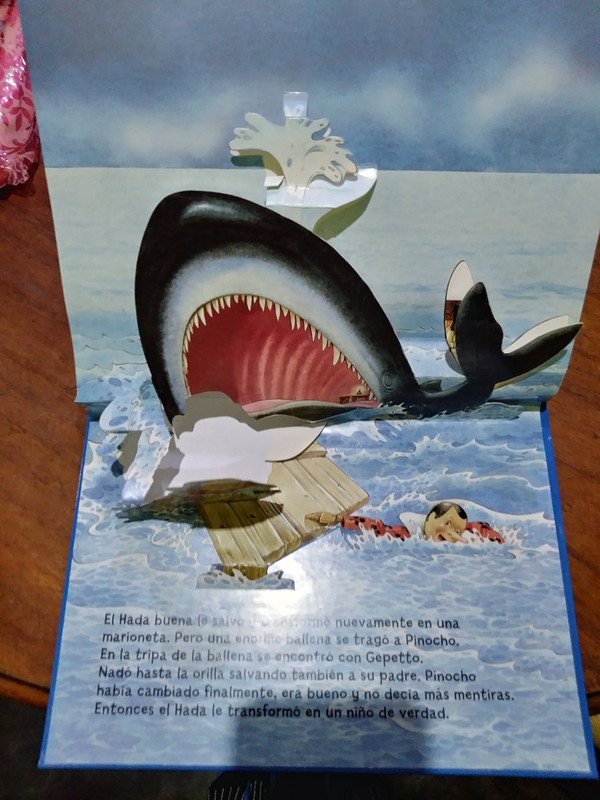 ---

Agradezco a @Marblely por tan genial concurso.
This is an Invitation to join #ccc for Guaranteed 👍 Daily Income 💵 and Payout 💸 for Newbies (2.0) 🐟 🐜 🐛 in #ccc 👣 and Follow 👣 the Honor Code 🏅 - the Creed (Conditions and Limits Inside) AND the latest update <<< please click to read.
Para participar en este maravilloso concurso aquí :
Here
¡Hasta la próxima!
Gracias por leer y visitar.

---
---
Fotos de mi propiedad tomada por:

Cámara: Celular LG K20 Plus 4g Lte
Trasera: 13 Mpx
Ubicación: Cumaná- Venezuela