Last weekend I took some more pictures of the kittens while we were feeding them little bits of wieners.
I didn't get around to making a Caturday post until today, so here is what was supposed to be last week's Caturday post.


Here's one of them waiting by the flower pot for the food to be dropped: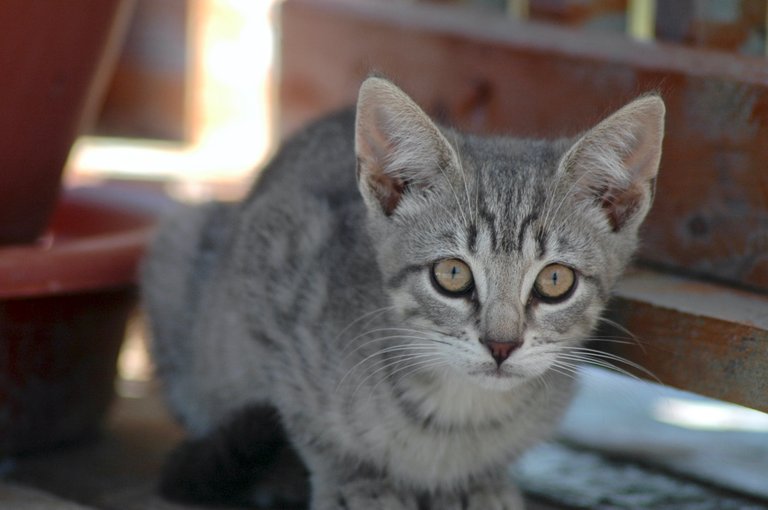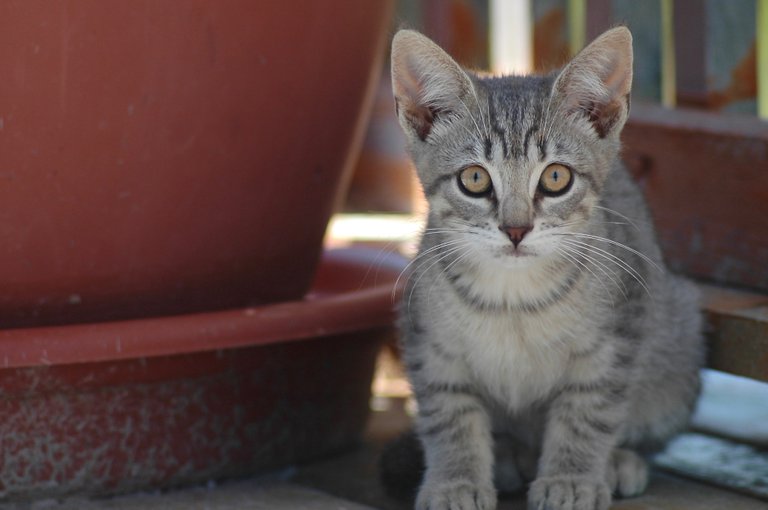 This one is really quick and pounces as soon as a bite of food hits the floor. Here he is waiting in anticipation for the food to drop: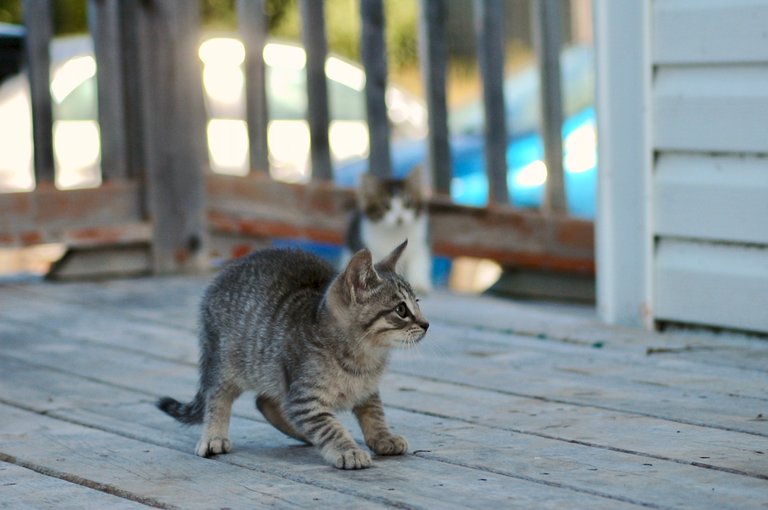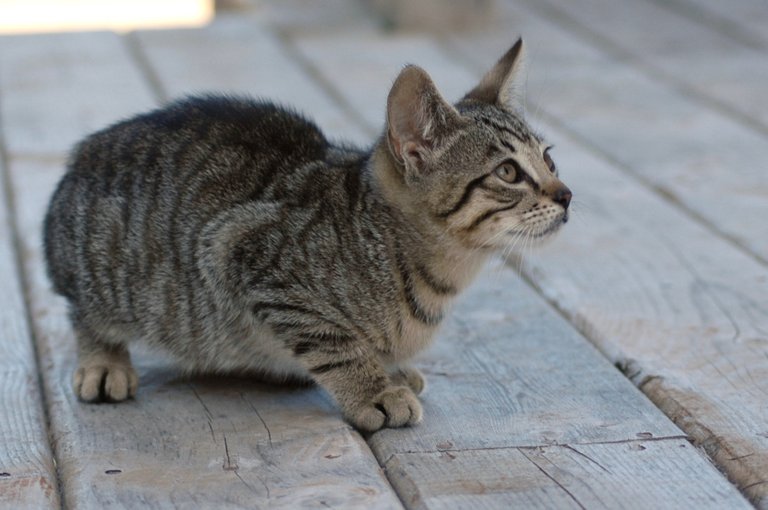 And now he's enjoying his catch: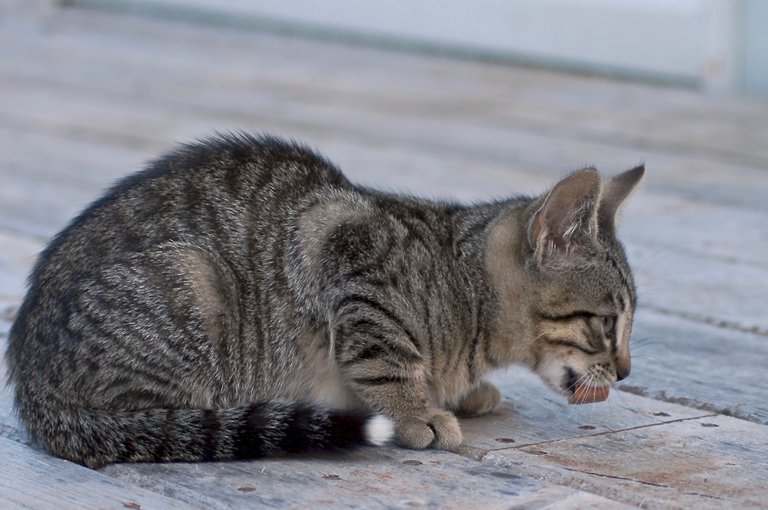 These two are a little more shy and prefer to watch from a distance. They often miss out because they only come out once the less shy ones have eaten all the food.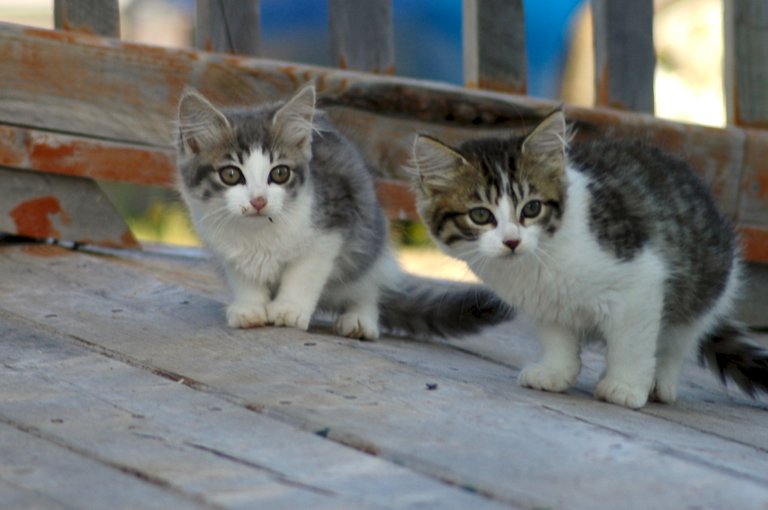 And some individual shots of these two: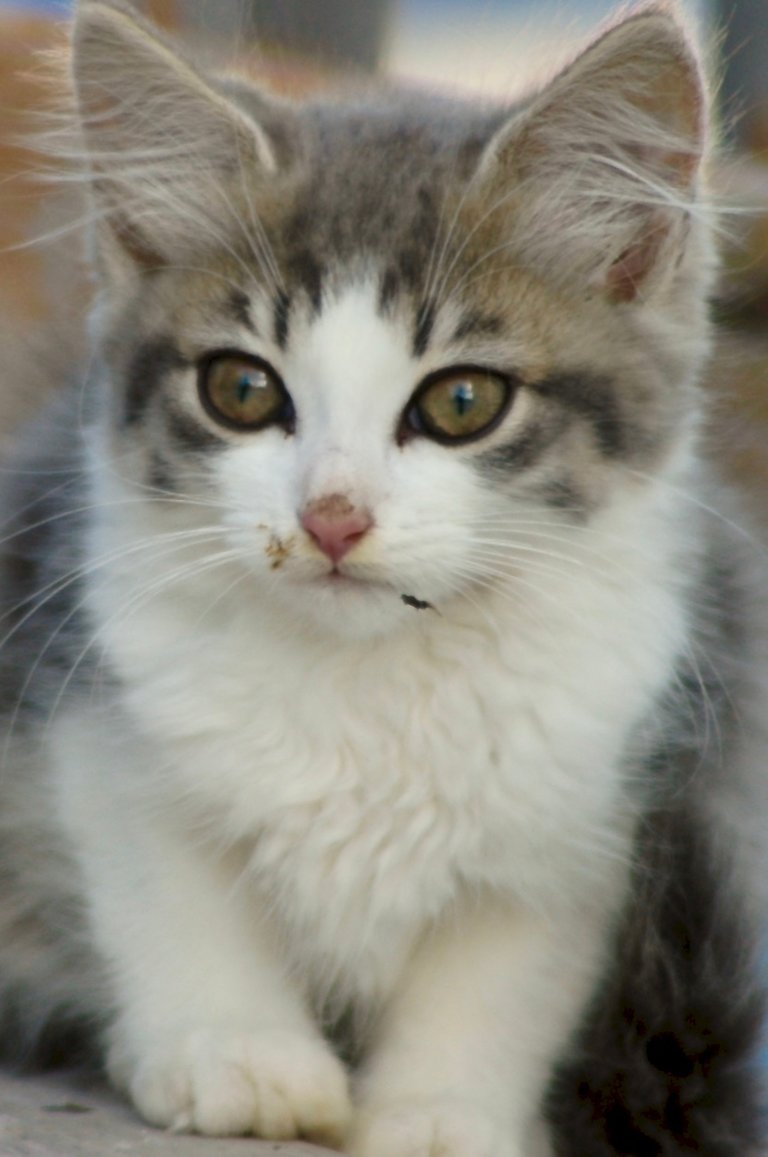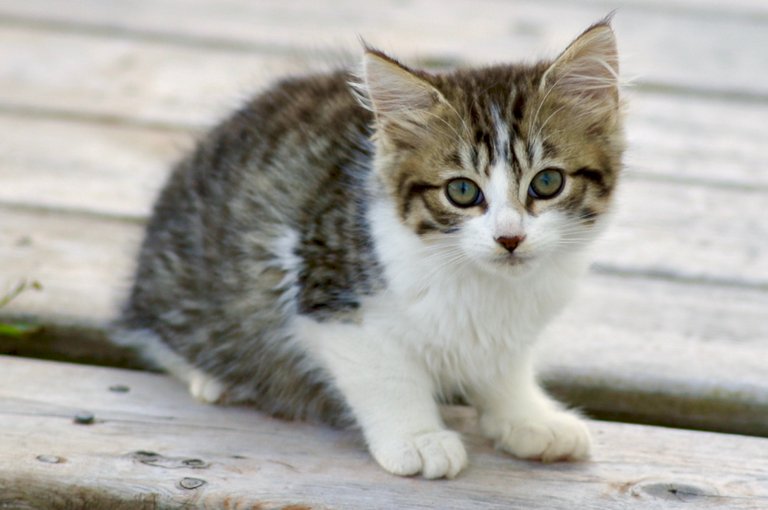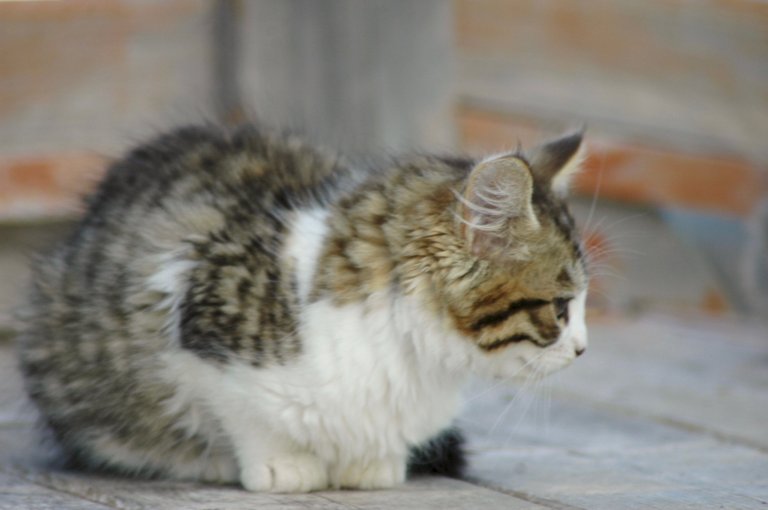 And mama in a corner watching the whole show: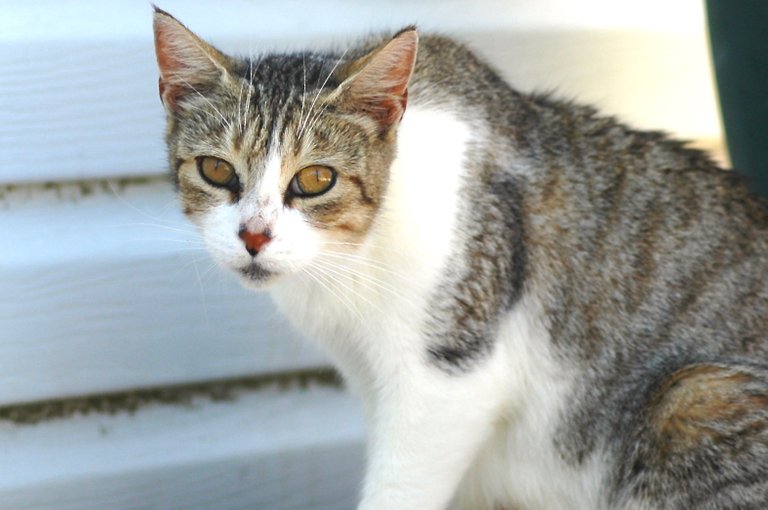 Well, folks, that's it for this one.
All pictures were taken by me with my Nikon D 70 and a Nikon Nikkor 70–300mm lens, then enhanced and edited in Apple's Photos app.
Happy Caturday!
---
Join me and other cat enthusiasts in the Caturday Discord where you can chat with other cat people and you can promote your cat related Steem posts. You might also get rewarded with some CAT (Cat Appreciation Tokens) for your participation. When you hold CAT, it acts as catnip and attracts "cuddles" (upvotes) from the Steem kittens, @cuddlekitten, @steemkitten, and @steemeow. Check @catnet's profile for more information on CAT.