Those of you who have been following me will remember the post I made about the barn cat that hangs out on my front deck.
Well, she had kittens and I've been meaning to catch some shots of the little fluffballs, but it was very hard to do because anytime there was a human around, the kittens would scatter and the mother would start hissing and growling to defend the kittens from the perceived threat.
This morning was very windy, overcast, and cold for this time of year. So the kittens and their mother were all cuddled up in a pile of cute little fluffballs, and I managed to get some pictures through the window of the storm door.


When I first came to the door to take the pictures, they were all cuddled up in a pile.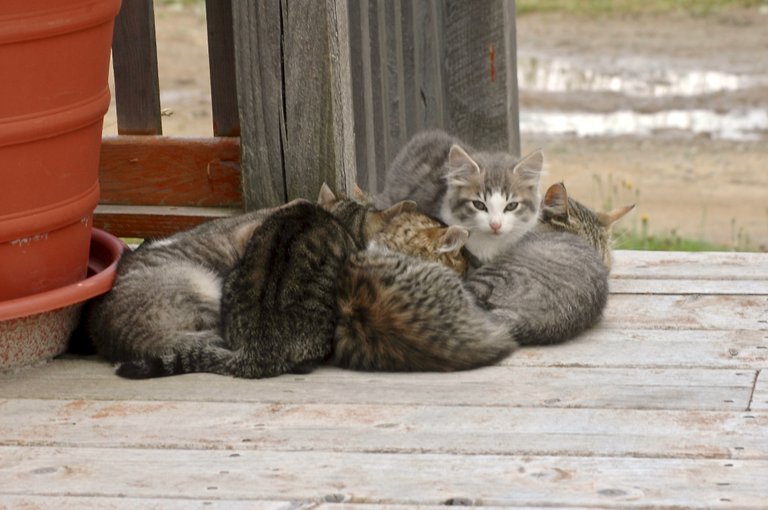 But then mama noticed that I was there. Uh oh!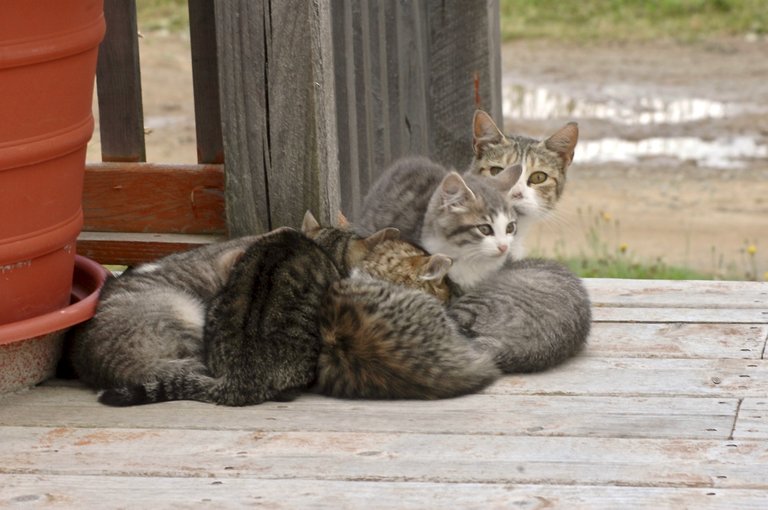 She wasn't too happy about that. The kittens scattered and she started to hiss and growl at me.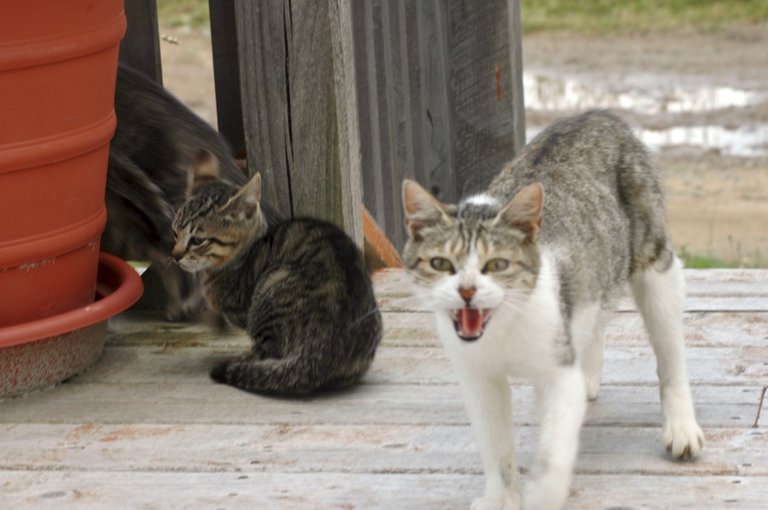 She eventually calmed down and the kittens returned once they all realized that I was staying behind the storm door and I was no threat to them.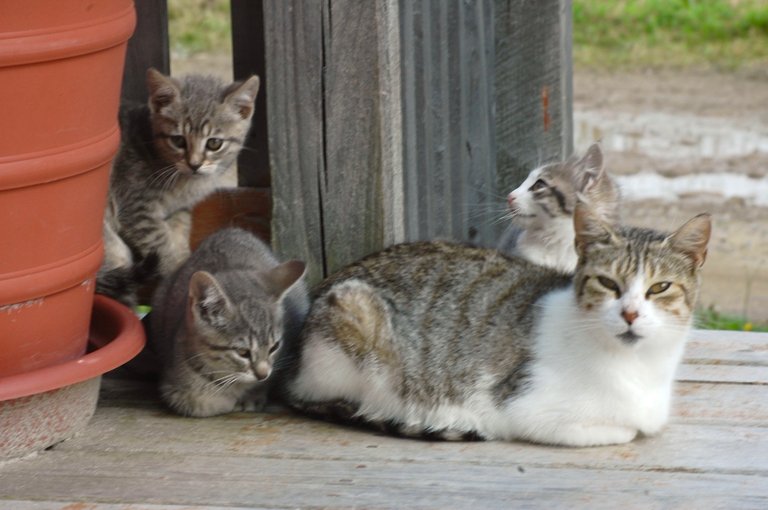 Once they were satisfied that I wasn't a threat they started to walk around on the deck. One even came toward me.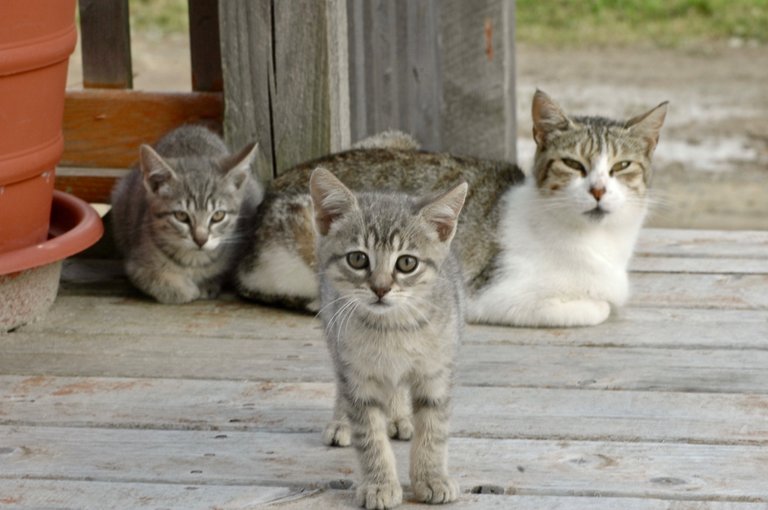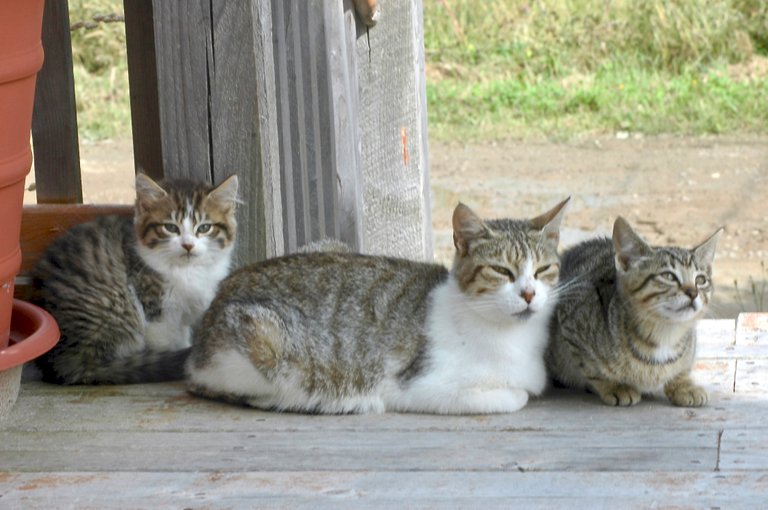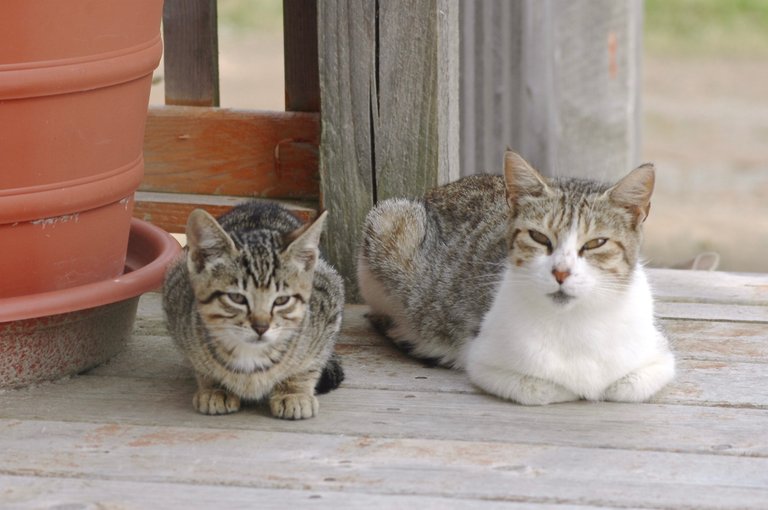 I was then able to take photos of the individual kittens.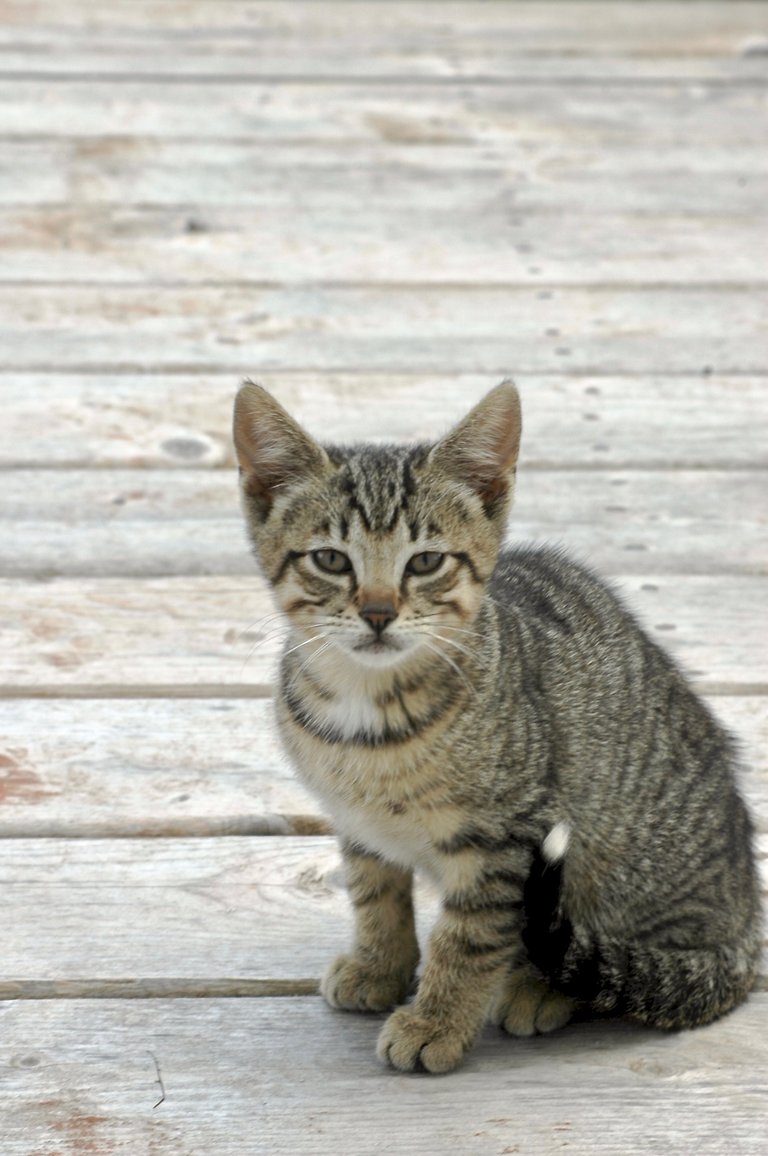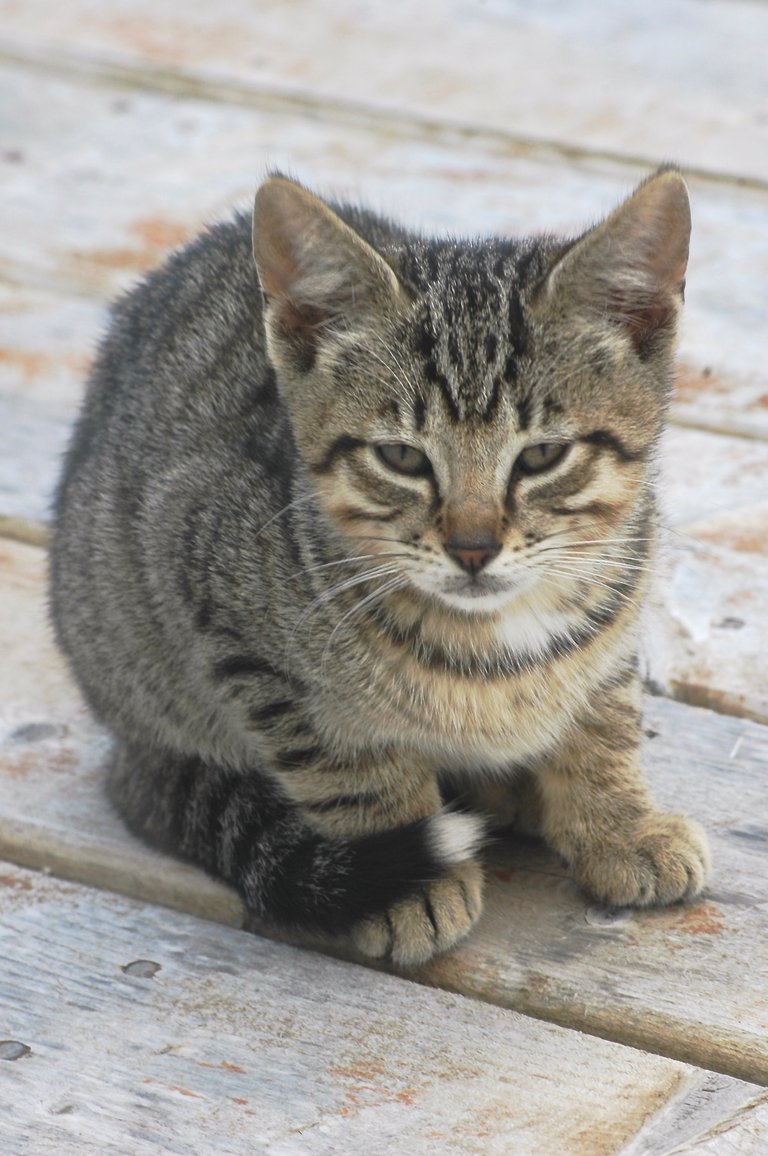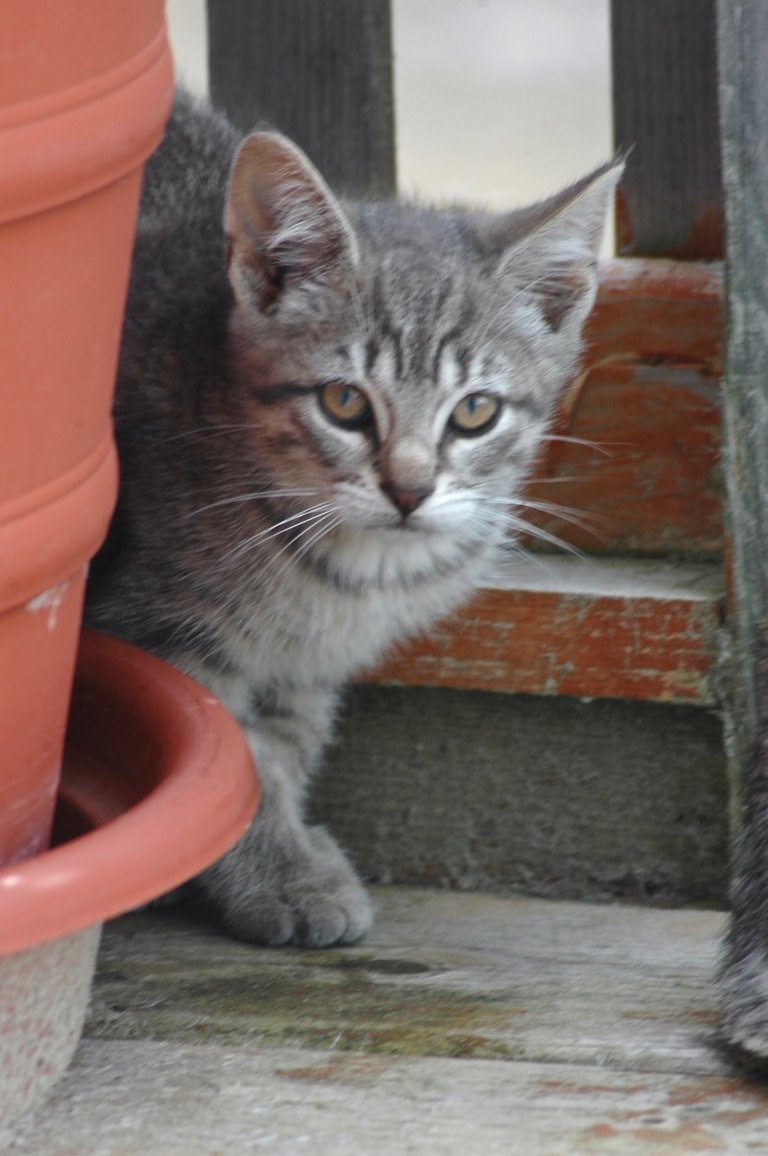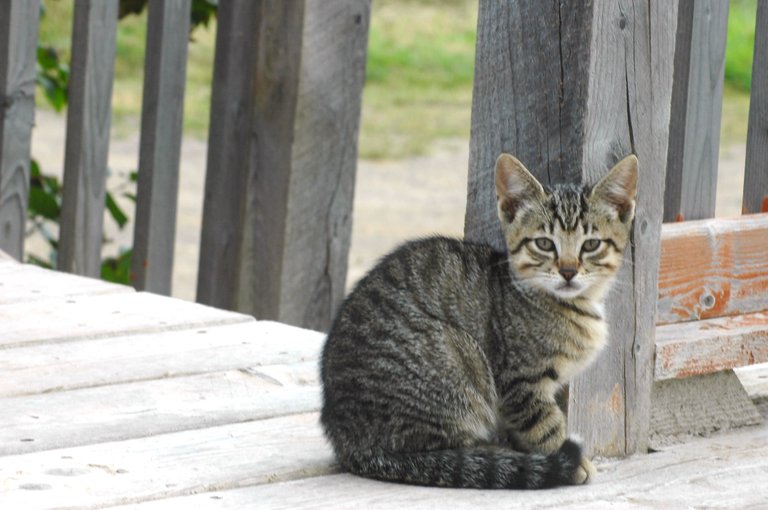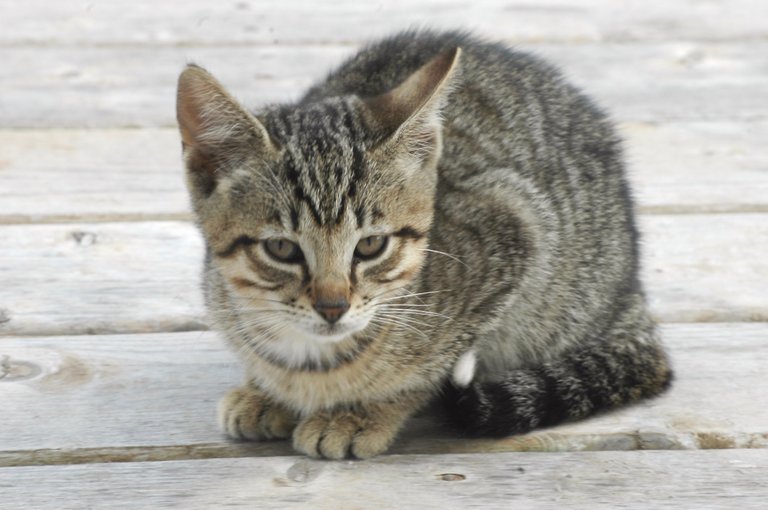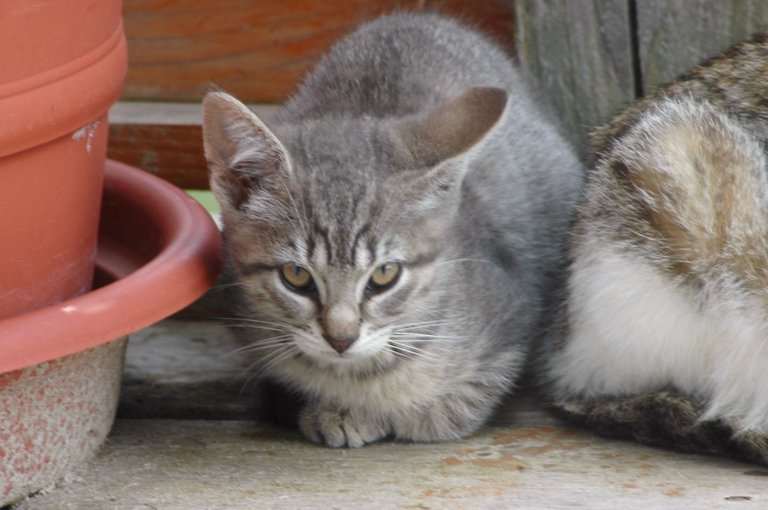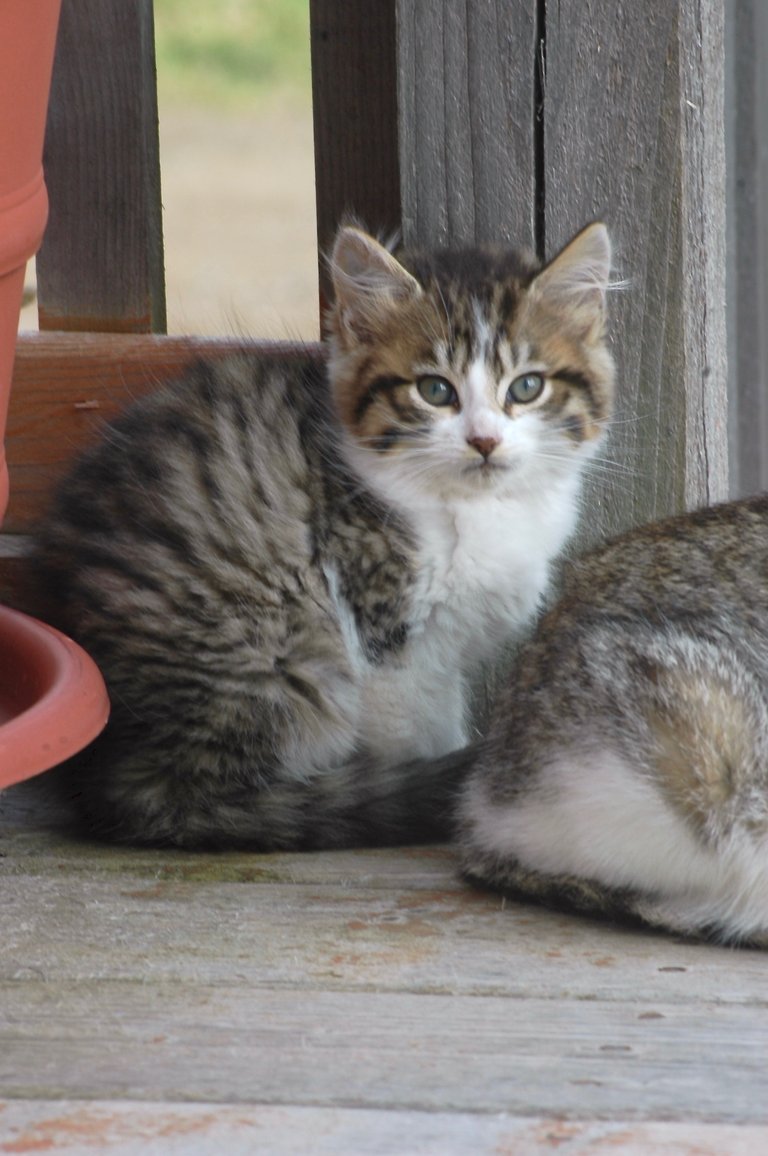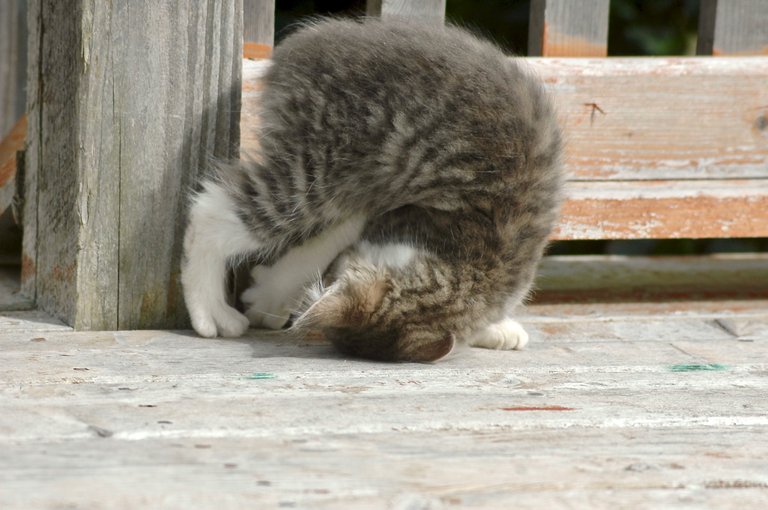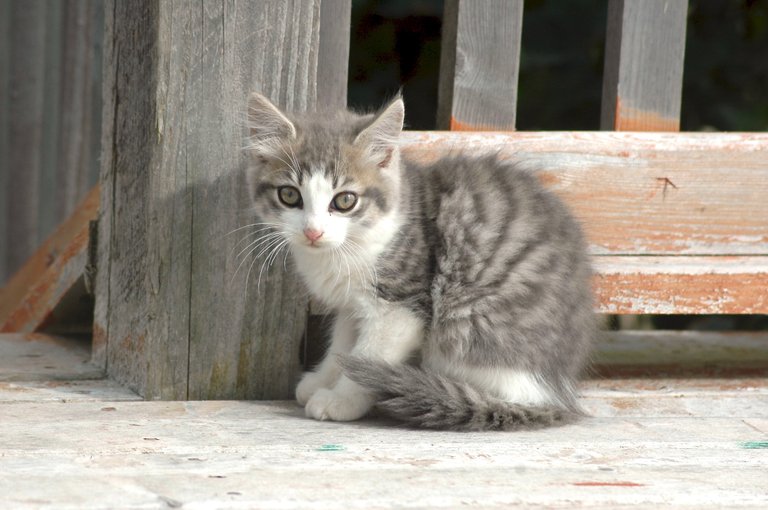 In the end, mama was relaxed and stopped being nervous about me being there taking pictures.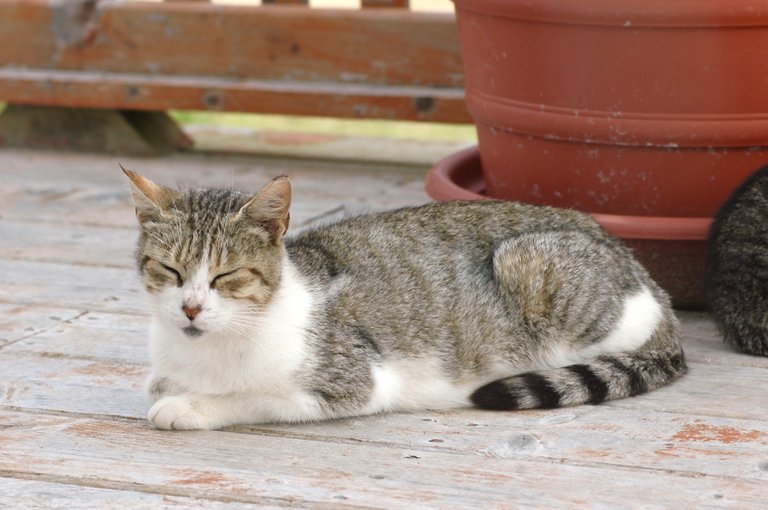 That's my story for today.
I realize that some of the shots are not quite in focus, but I still wanted to include them for the flow of the story and for the cuteness factor.
All photos were taken by me with my Nikon D70 and a Nikon Nikkor 70-300mm lens, then enhanced in the Photos app that comes with Mac OS X.
Happy Caturday!


---
Caturday Discord Chat Room
For those who are interested, there is a Discord chat room dedicated to Caturday and cat lovers. You can chat with other cat lovers and there is also a post promotion channel where you can promote your cat-related Steem posts. You can join this chat room here.
We also distribute some CAT tokens that you can hold in order to attract "cuddles" from the Steem kitten bots: @steemkitten, @cuddlekitten, and @steemeow. You can read all about those in this post from @catnet, the issuer of CAT tokens. Check out his Steem profile if you're interested in CAT tokens.
Once more, happy Caturday!