Greetings Felines and Hoomans of Steemlandia!
There's no doubt that winter is here... it has been rainy and cold all day long.
The Hoomans were very busy doing something they called a "show," to do with the Dad-Hooman's artwork. They weren't home for most of the day, but since it was basically a nasty day outside, I spent most of the day sleeping in my warm corner by the window.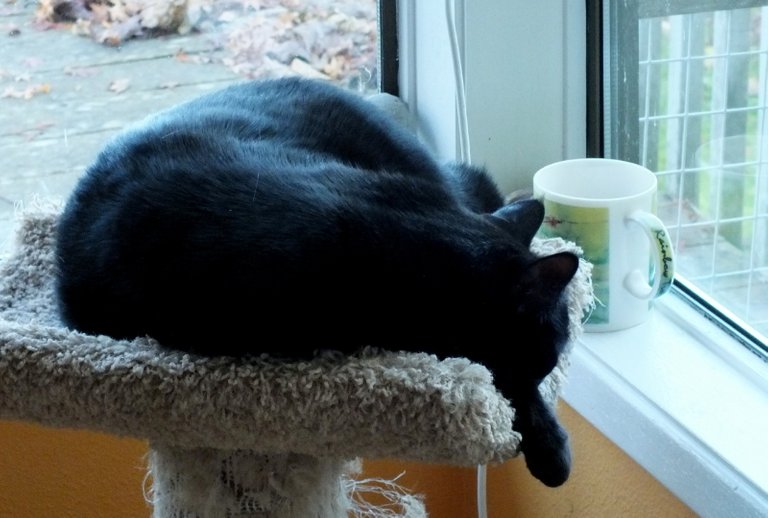 Napping on my cat perch
Thoughtfully, they placed by cat perch next to one of the heater vents in the floor, so I always stay nice and warm, even though I am by the window.
When they finally came home, late this afternoon, I was happy to see them, though! The rain had even stopped for a little bit.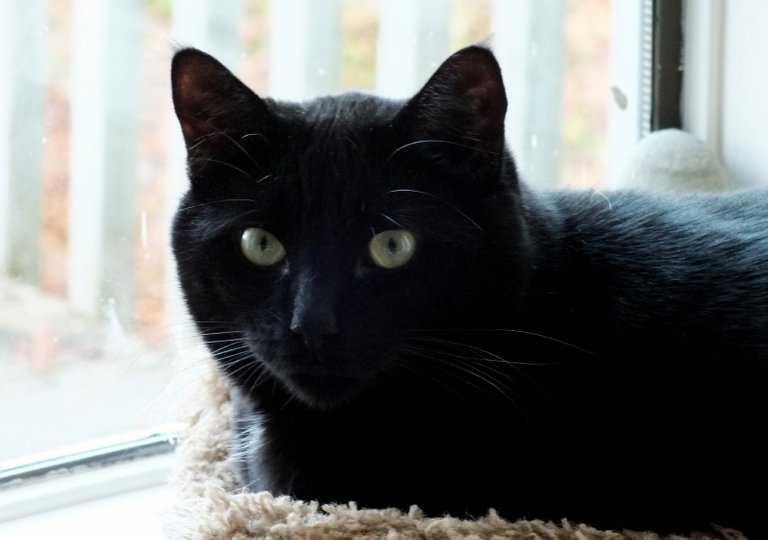 Hello!
Not a lot to talk about today — I hope everyone has had a lovely Caturday!
=^..^=
282 20191207