Greetings Felines and Hoomans of Steemlandia! It's CATURDAY once again... so time for those cute cat and kitten photos to be featured, front and center!
Happy Caturday!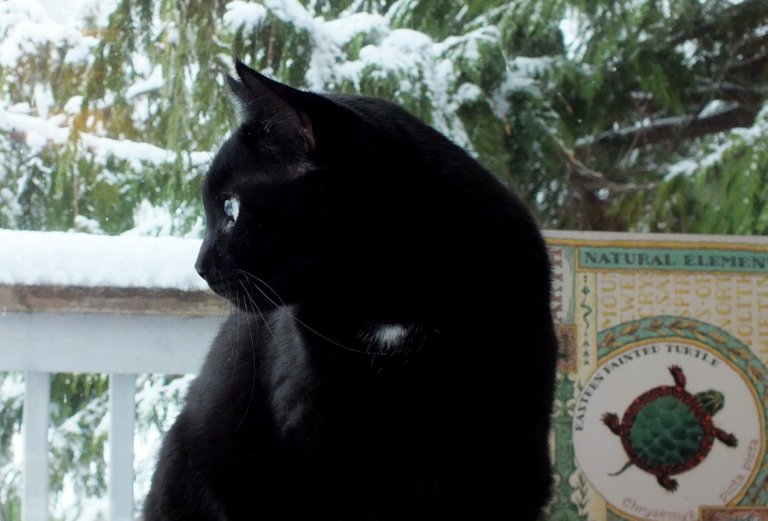 It has been very wintry around here, with snow and high winds.
Good time for a cat to stay comfortably warm inside!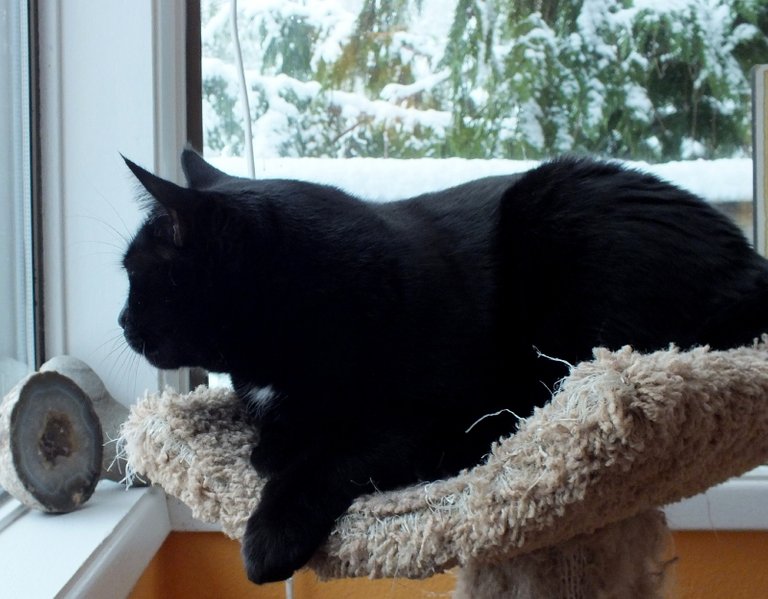 The Hoomans are keeping the bird feeder filled, so that means lots of good Kitty TV for me!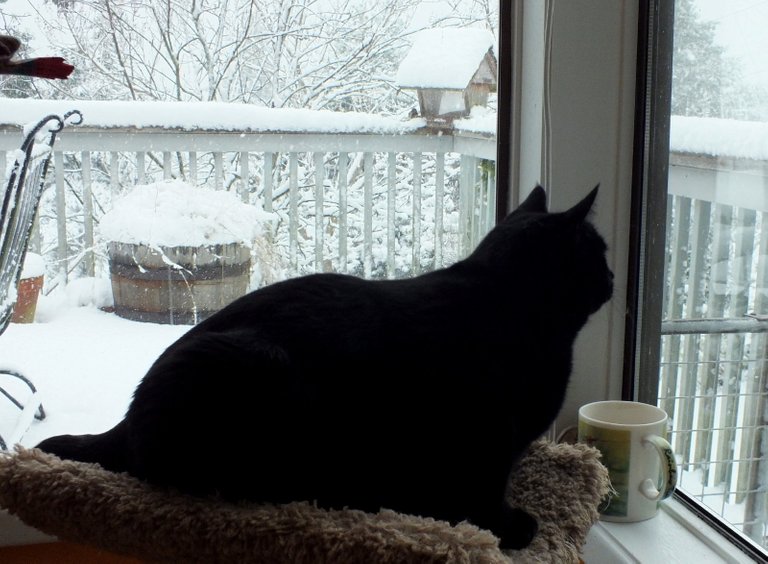 Whereas there is part of me that would really love to be out there hunting, I would just as well stay inside and keep nice and warm on my Cat Perch by the heater vent!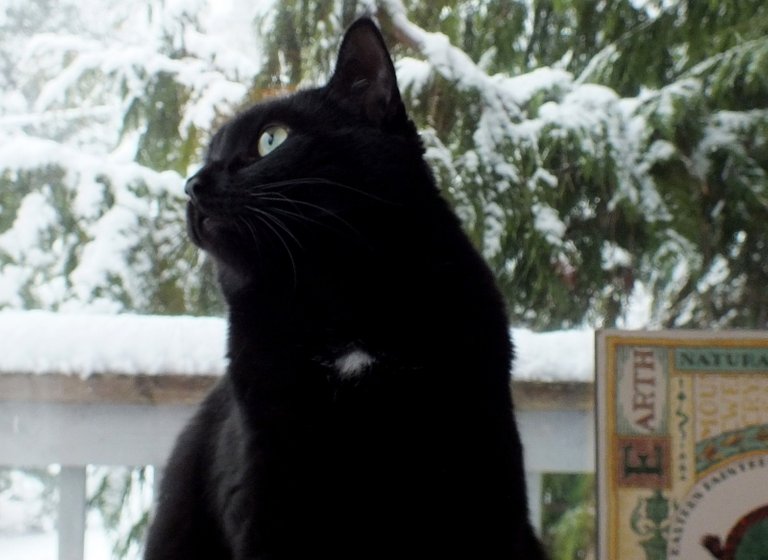 Hmmm... one has flown up on the roof... I see the snow being pushed off!
Have a marvelous Caturday, everyone!
=^..^=
289 20200118