Today we had the change to update our main image! It's not often when the Cat is still enough to allow for Macro photography. Too bad I only had my Huawei P10 available, gonna try with the DSLR tomorrow morning.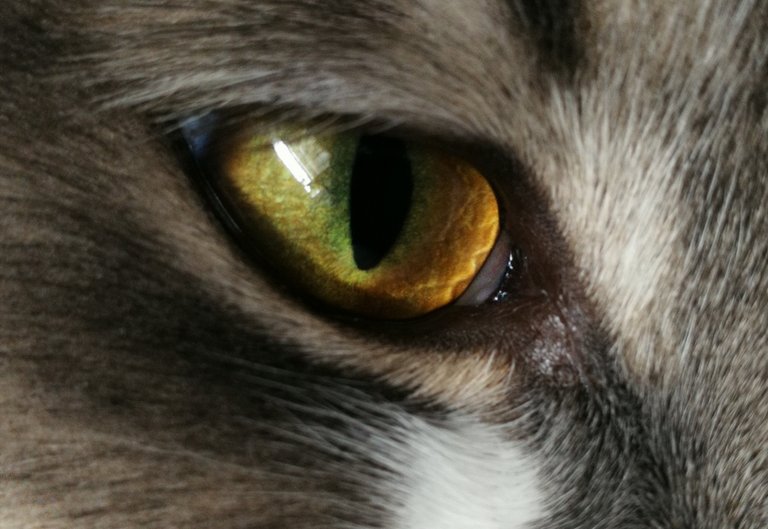 That eye looks like something out of a horror story, the colours are spectacular. Cats are sort of colour blind, they see blue and green but not red and don't have the depth of colour that we have. Cats do excel is in low light conditions requiring about 1/6th the light to see than humans need.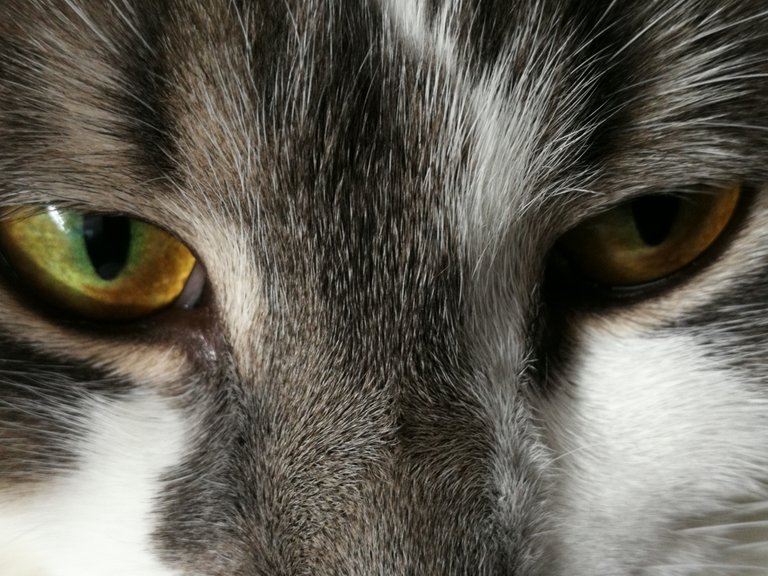 You can see her fur is slightly different around the eyes. She also has shorter face hair which is an advantage as fluff would impair her vision and interfere with her whiskers.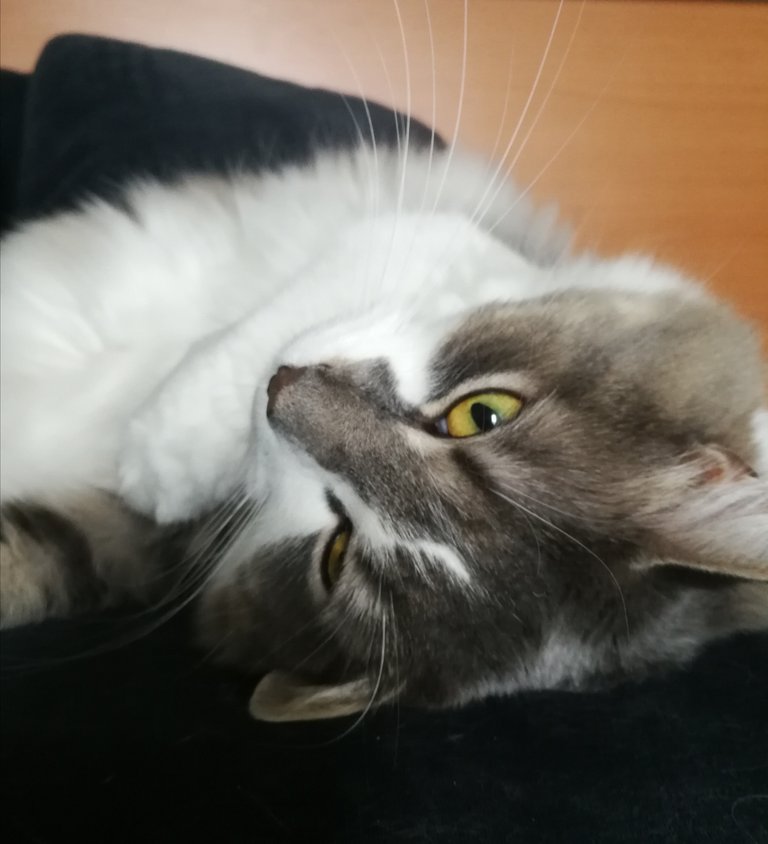 Speaking of whiskers, look how long they are. Cats use them to sense movement, it helps them hung for mice or bite your hands as they can't really see much up close. She does have remarkable hearing and knows it's me as soon as I step off the elevator and start walking towards the apartment-she can tell the difference in my steps from around the corner on the carpet with the front door shut.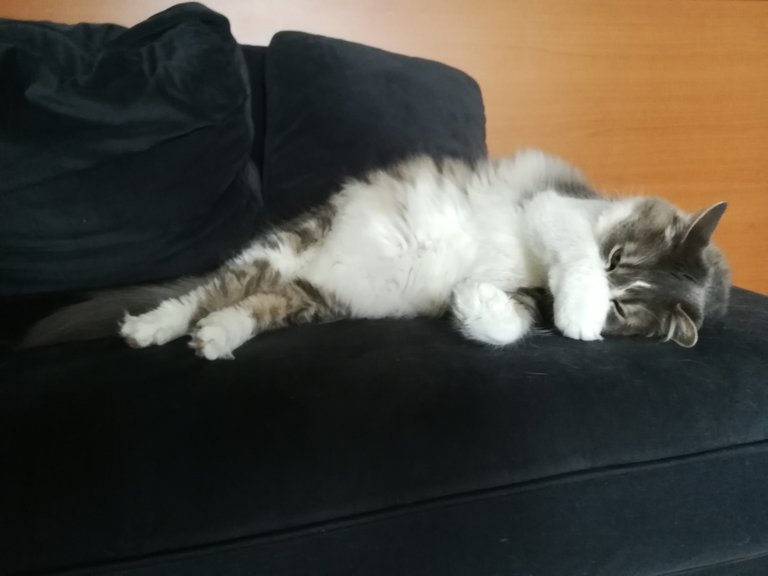 This is her usual place on the couch. The photo above was from the morning and the one below is in the evening.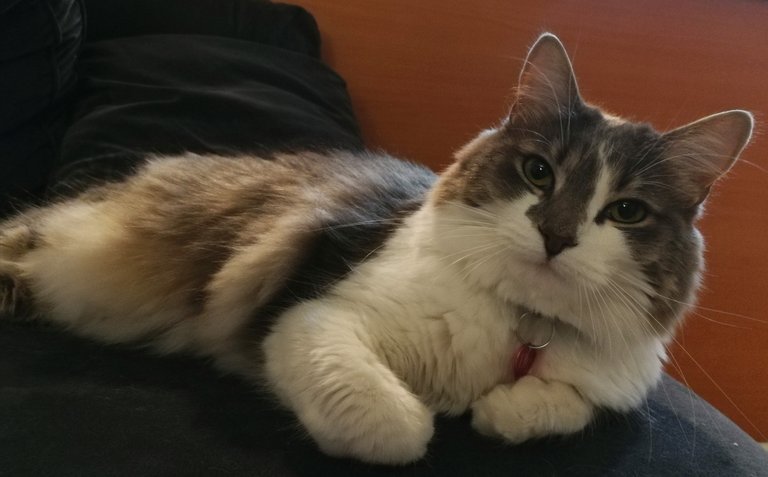 Hope you enjoyed the shots, have a happy Caturday!