I Sold
I didn't have a lot of CATS but I was buying some. I sold the last ones I had a little over a week ago.
CATS make KITTENS
CATS and KITTENS are Steem Engine tokens. Each CATS generates a KITTEN every day. 20 KITTENS can be sent to @catsmakekittens, which returns 1 CATS to us.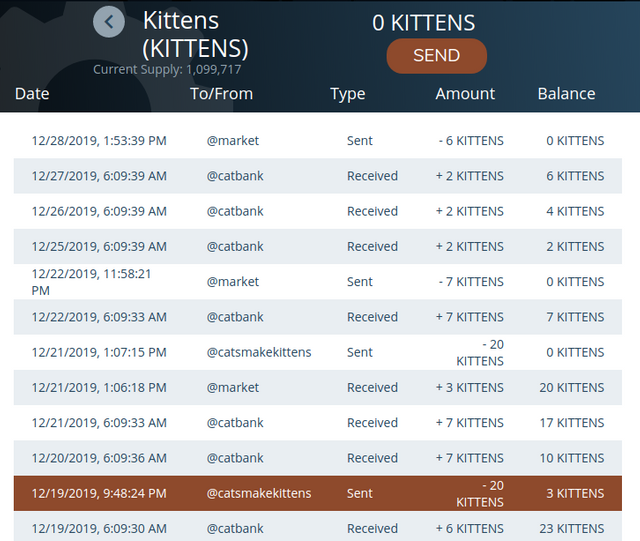 CATS don't make KITTENS anymore.
First, the CATS were not delivered regularly. I wrote a comment in the last post of @catsmakekittens and I sold what I had. @thegoliath then announced that the CATS delivery was now taking 3 days.
Three days after having sent my last KITTENS, I have received the CATS corresponding to my last 2 KITTENS shipments. That's OK (but one was 2 days late).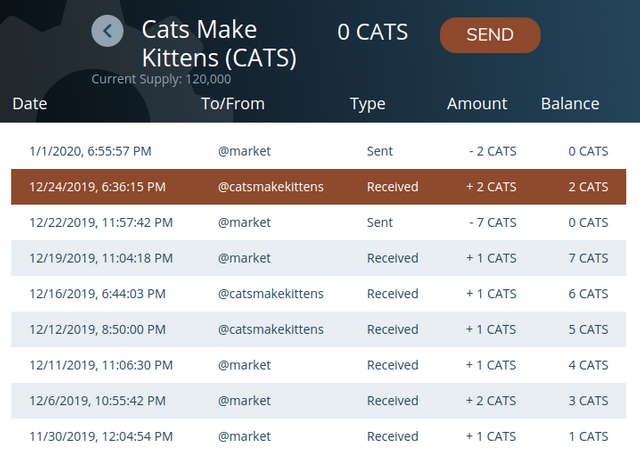 I did not receive anything to compensate for the interest lost due to delivery delays.
Time to sell!
Then it was the KITTENS which were no longer given. Finally I sold the last remaining ones.
I do not want to accuse @catscientist of scam. Probably @braaiboy was right:
I suspect the project has been abandoned.
I note that @davidesimoncini, @ctrpch, @thegoliath and @marianaemilia have not received their last CATS nor received a response. I guess @braaiboy don't either.