Once again, today was overcast, which meant I wouldn't be able to get any of those absolutely amazing portrait-mode shots in bright sunlight, but fortunately I was able to make up for it with some pretty good standard shots, particularly the close up of Blaze below. Tiger was the most difficult to shoot today, as he was all over the place, wanting to play. I tried to brush him so he'd still, but he was over it in like 30 seconds. I did get a cat combo (2 in fact) of Blaze and Cleo hanging out together-ish in front of the fireplace, but no group shots today.
Enjoy the photos!
---
Blaze up close and purrsonal.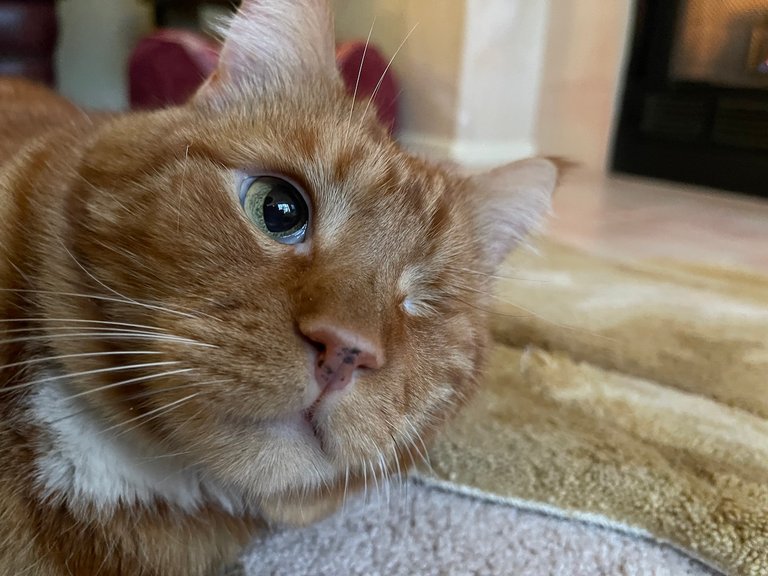 ---
GIANT whiskers on Cleo. He spreads them out far like this when you rub his head.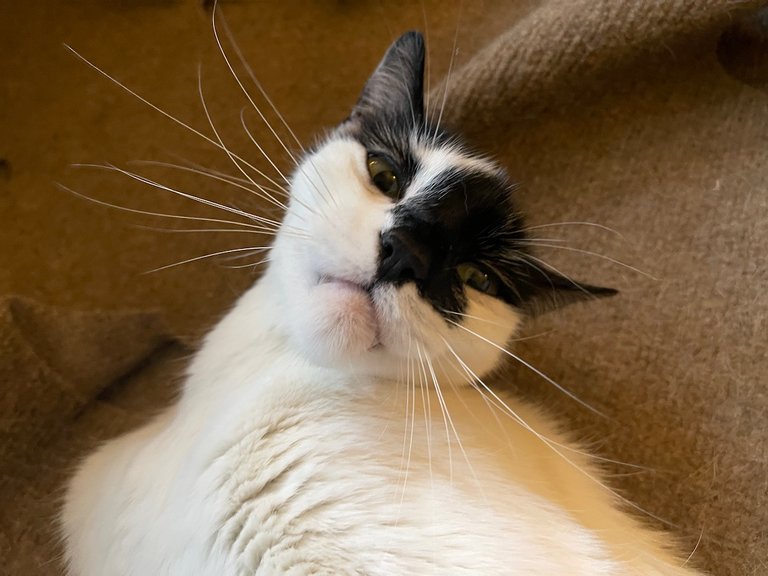 ---
Tiger, just after getting brushed, looking sleek and thin in the face.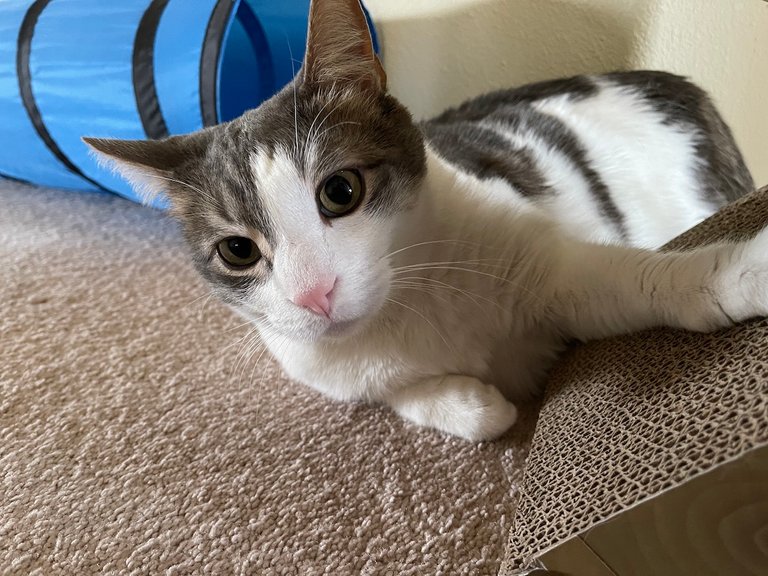 ---
Blaze and Cleo, lazy.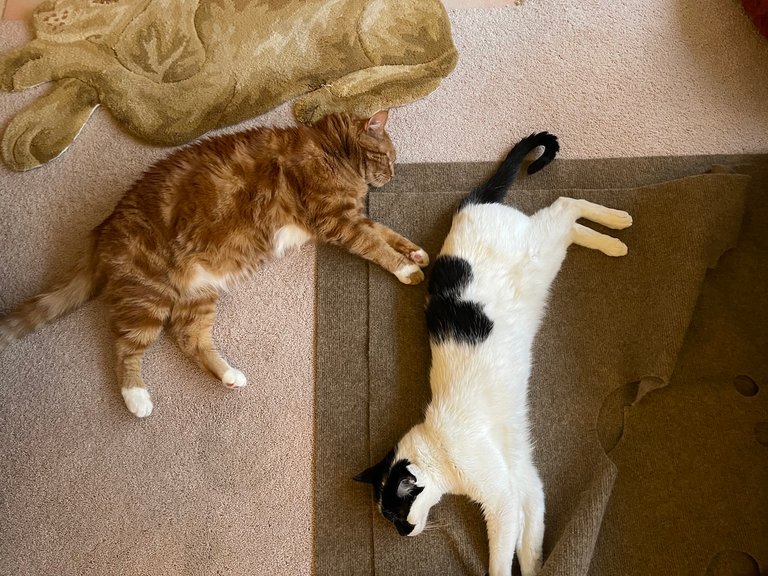 ---
Blaze enjoying the fire.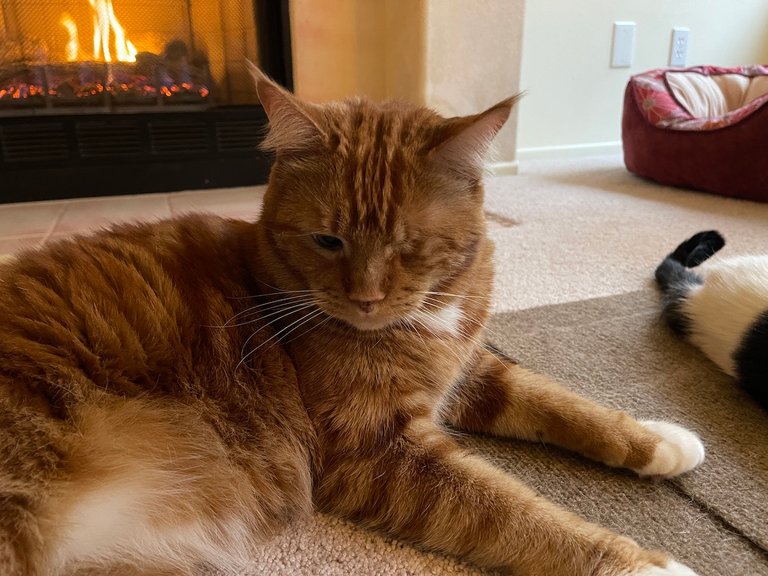 ---
Up close Cleo. Every time I tried to remove the little loose furs on his face for this photo, another would show up, so I gave up and just took the shot, haha.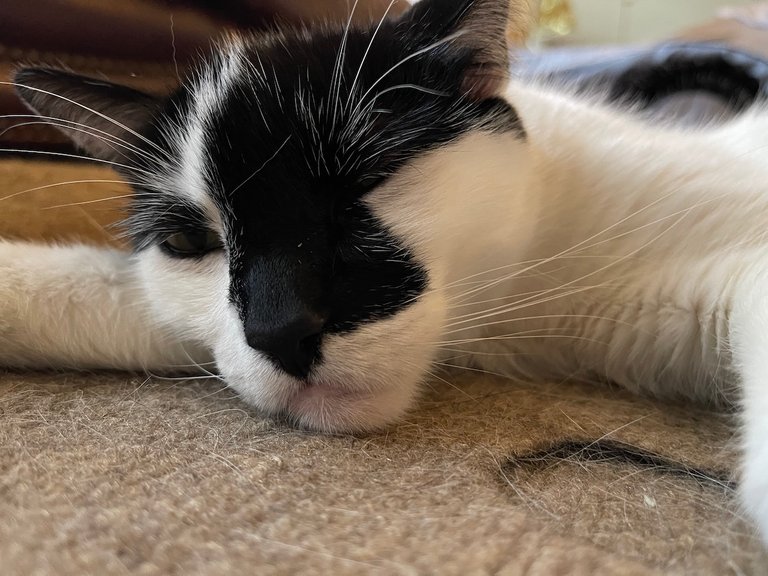 ---
Blaze and Cleo, alternate angle.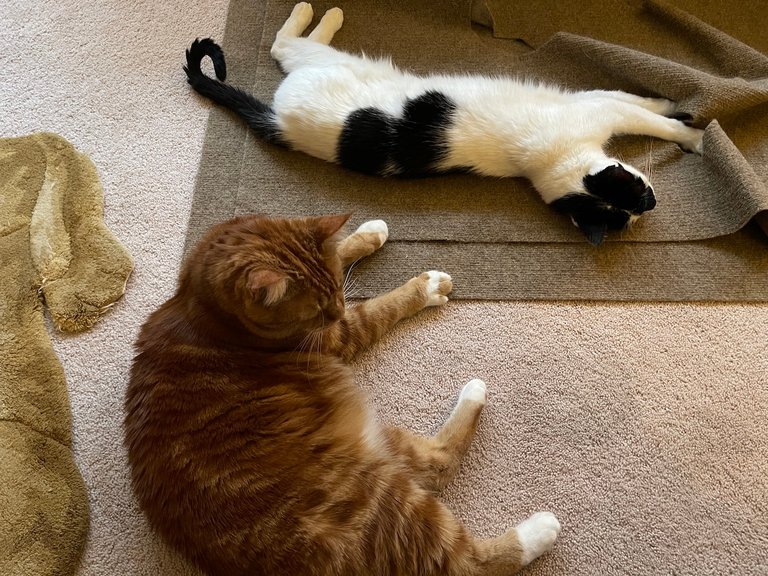 ---
Tiger guarding his ball in the corner of his tent.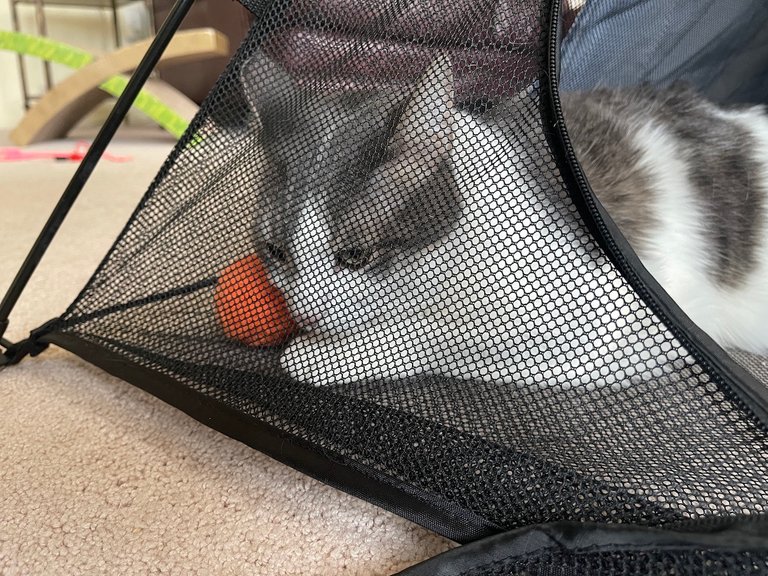 ---
---


⚔️ JOIN US ON TELEGRAM ⚔️