Today was a good day for cat photos! I managed portrait-mode shots of each of them, in various places throughout the house. Blaze spent most of the afternoon in the towel basket, having commandeered it from Cleo a few days ago. He likes to make sure every hand towel has cat fur on it, so when we go to use them, we get fur all over us. Cleo was on the stairs later in the day, stretched out, demanding belly rubs, which made for a good shot. Tiger was in a closet most of the day, but fortunately I got a shot of him in his tunnel before he departed for the deep, dark corners of the closet-world.
Enjoy the photos!
---
Cleo posing for me behind the couch.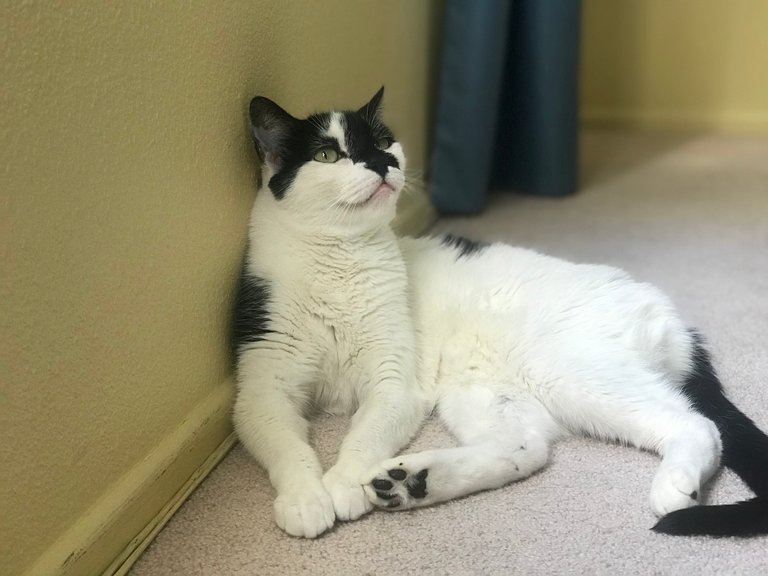 ---
Blaze in the towels, hiding out.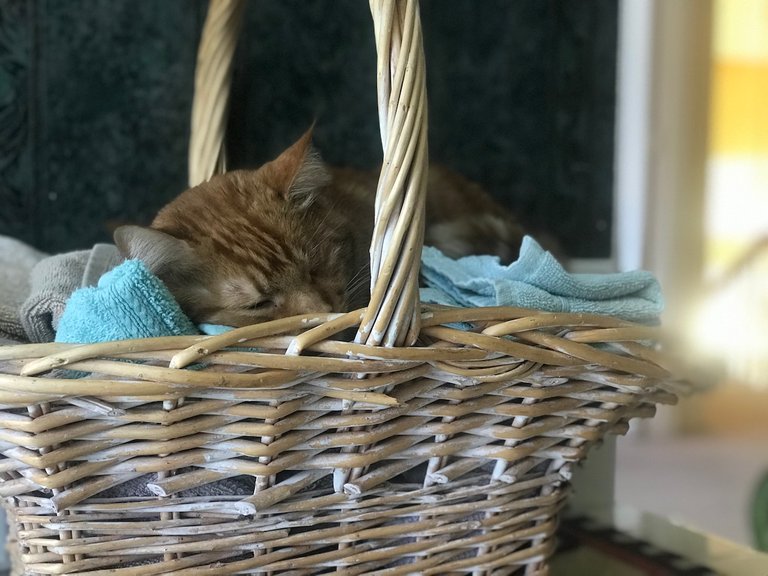 ---
Tiger in the tunnel.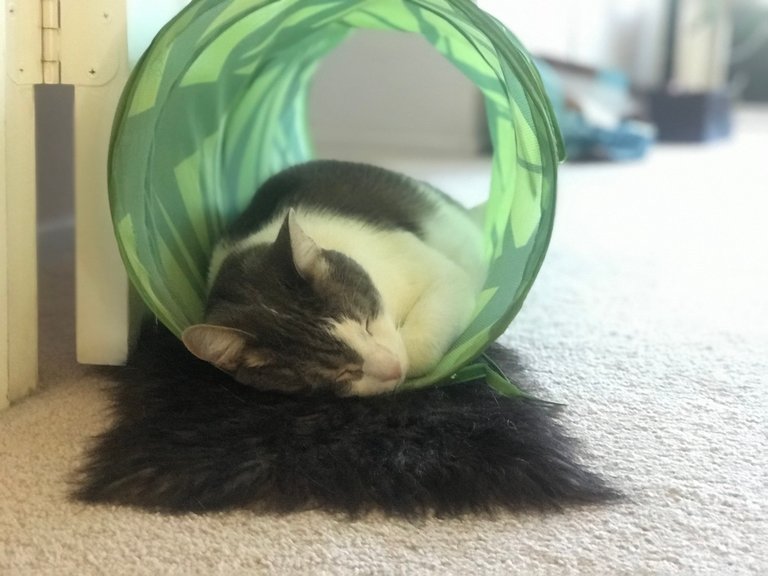 ---
Cleo showing how long he can get. Stretchy cat.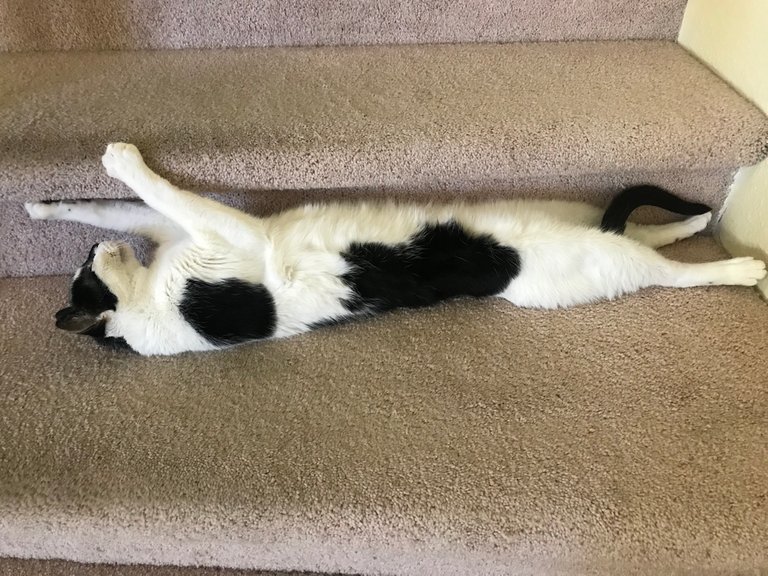 ---
Blaze on his throne.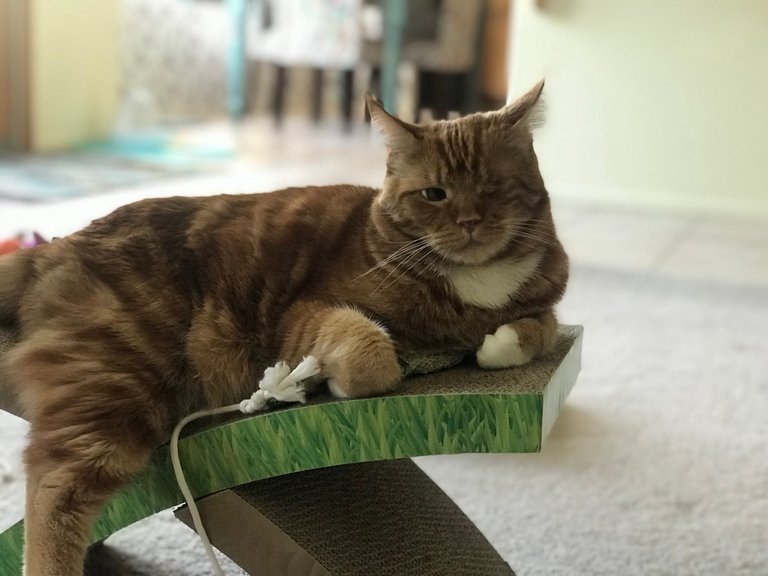 ---
Cleo again, alternate angle. Ruining the stairs with his nails, lol.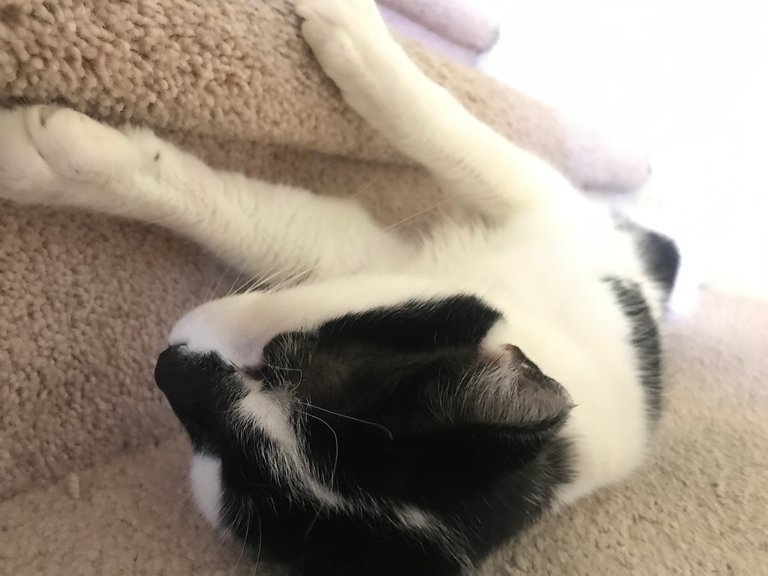 ---
Blaze again, making sure each towel has cat fur on it.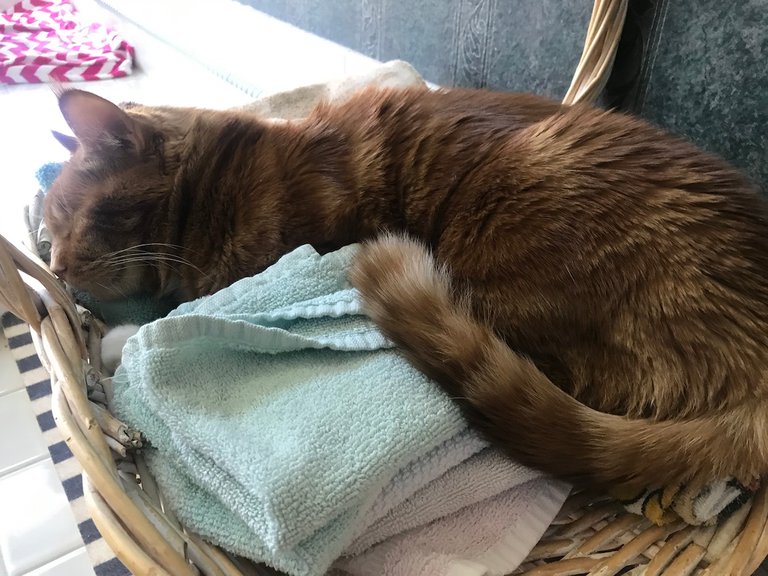 ---
---


⚔️ JOIN US ON TELEGRAM ⚔️