Well, I unfortunately was unable to get photos of the cats during the afternoon today, as I had work, but when I got home, I did get some decent enough shots, despite the dark house/lack of sunlight. There were no portrait-mode shots, but Tiger gave me a funny pose, laying on his back, and Blaze was relaxing in his stacked-bed-tower, so I can't complain.
Enjoy the photos!
---
Tiger looking up at shadows on the wall.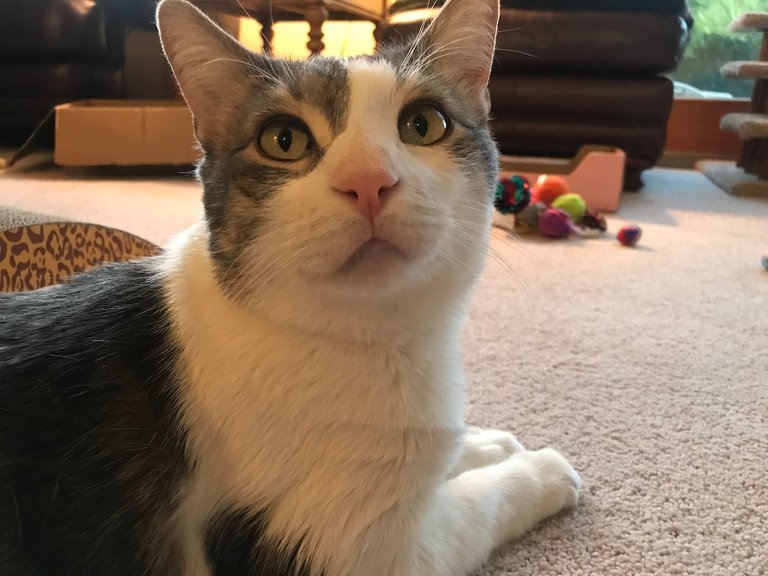 ---
Cleo, passed out in a box.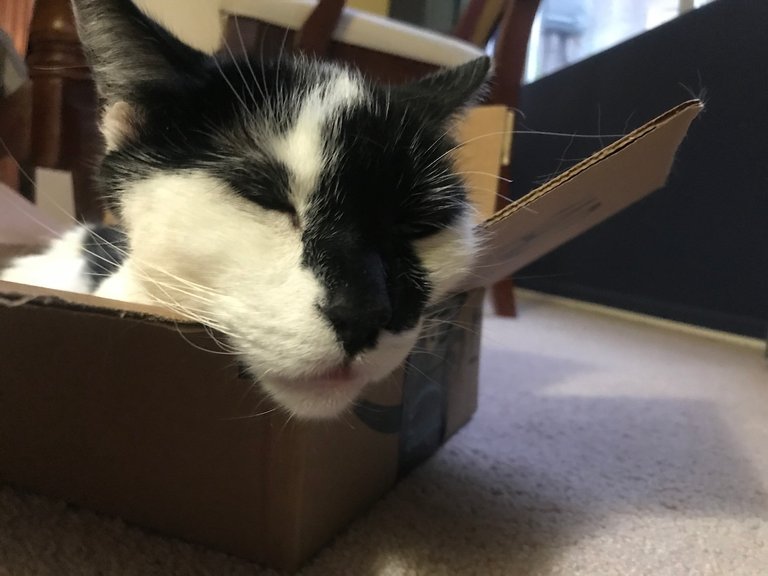 ---
Blaze, in his stacked tower.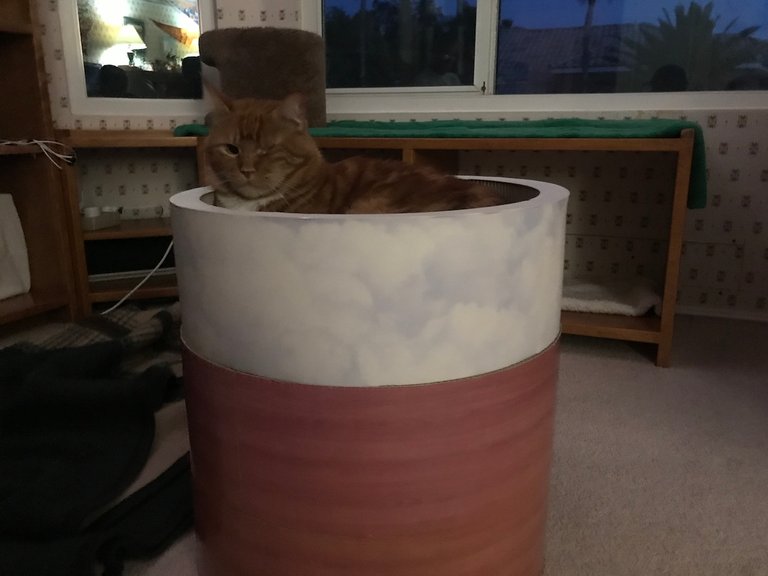 ---
Tiger hanging out under the piano.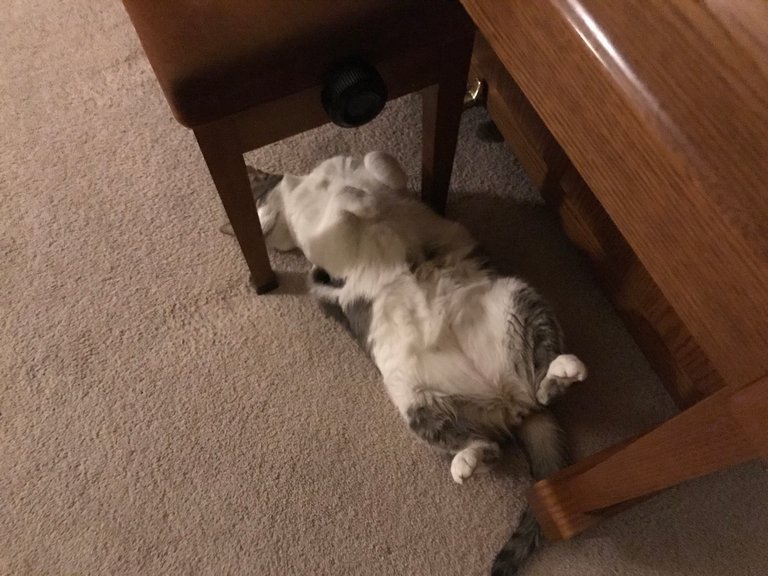 ---
---