I only got a single shot of Tiger today, as he spent much of the afternoon in a dark closet, but I got quite a few good shots of Cleo and Blaze, individually and together. I walked into the bathroom and saw Cleo and Blaze hanging out near each other... when I began to pet Blaze, Cleo realized where he was, and jumped up into the towel basket with him, trying to snuggle. He walked all over Blaze, trying to find a place to sit, before plopping down right on his front feet. Blaze tolerated it longer than I imagined, sitting with Cleo for a good 10 minutes.
Enjoy the photos! Happy Feline Friday!
---
Cleo and Blaze, in the towel basket.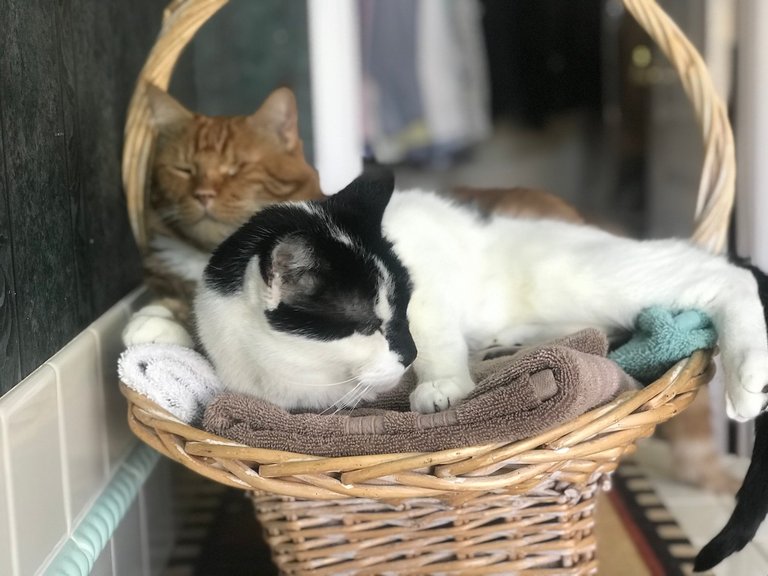 ---
Blaze solo, looking shiny.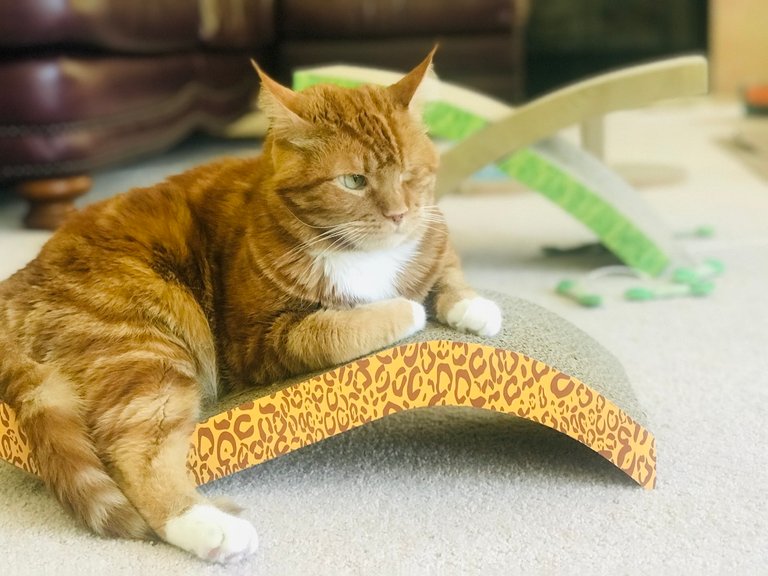 ---
Cleo sitting around.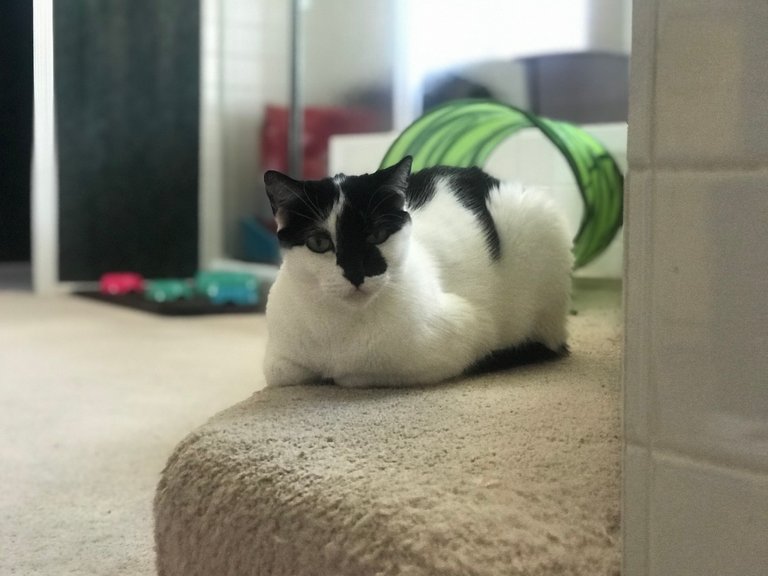 ---
Blaze and Cleo, before Cleo noticed Blaze was sitting above.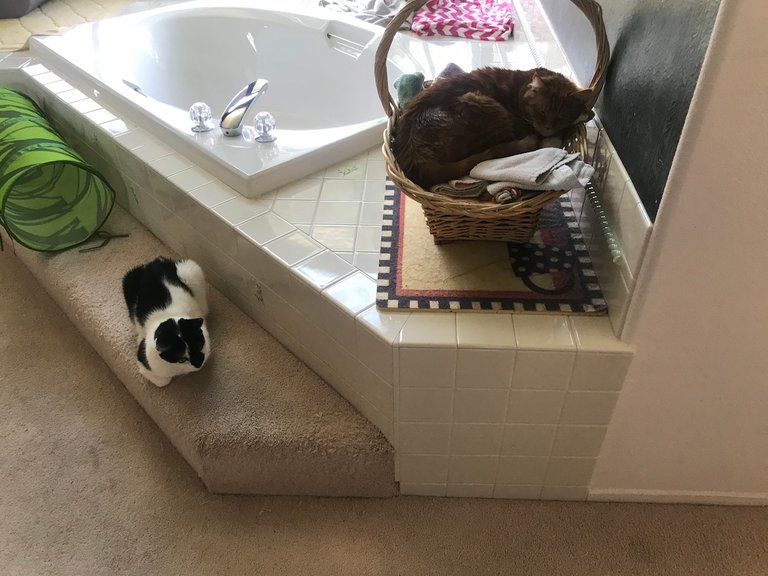 ---
Tiger solo, tuckered out after dinner.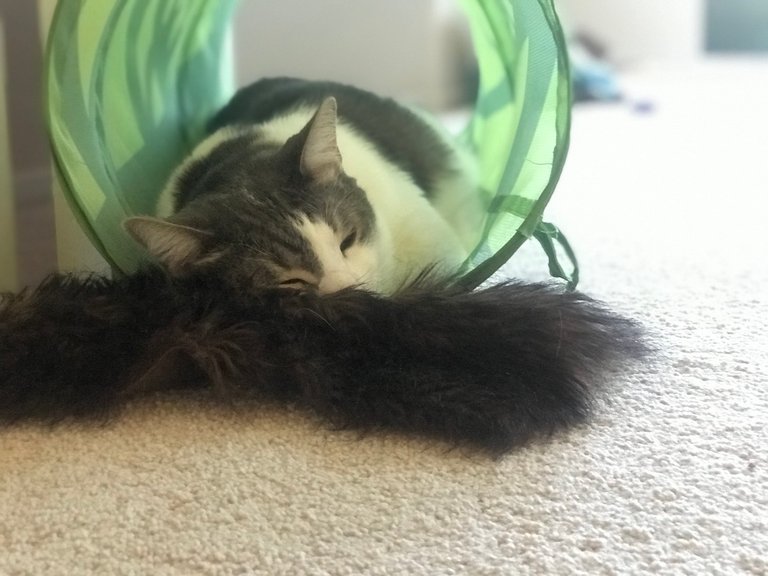 ---
Blaze solo, moments before Cleo jumped up.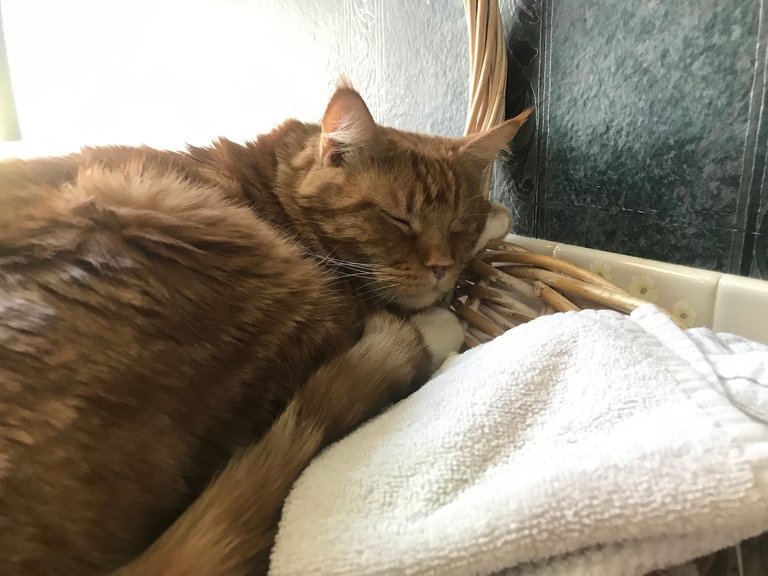 ---
Cleo attempting to find a way to sit with Blaze... Blaze is annoyed (you can tell by his puffy tail swinging about).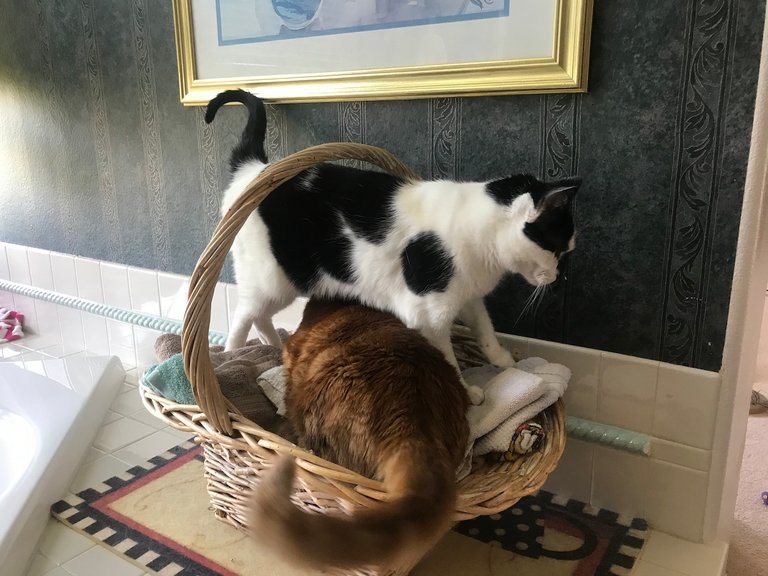 ---
Cleo finally sits down, Blaze is ready to bail.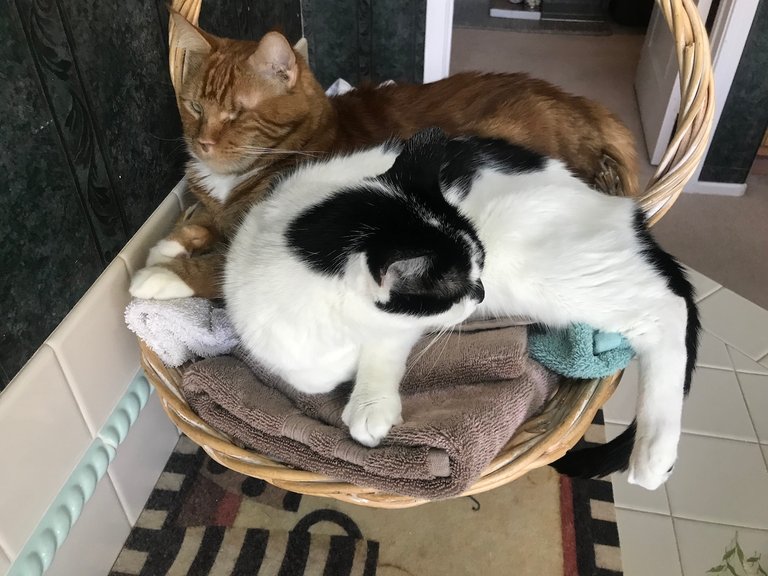 ---
---


⚔️ JOIN US ON TELEGRAM ⚔️