Today wasn't a particularly exciting day... I didn't get any portrait-mode shots, as I was busy during the early afternoon, and by the time I was home, the sun wasn't shining in the front of the house enough to really let portrait-mode work. However, the regular shots I got turned out pretty good, so I can't complain. All 3 cats let me get some individual shots of them with no hassle, though Cleo did sprint off seconds after his picture on the stairs, lol.
Enjoy the photos!
---
Cleo on the stairs.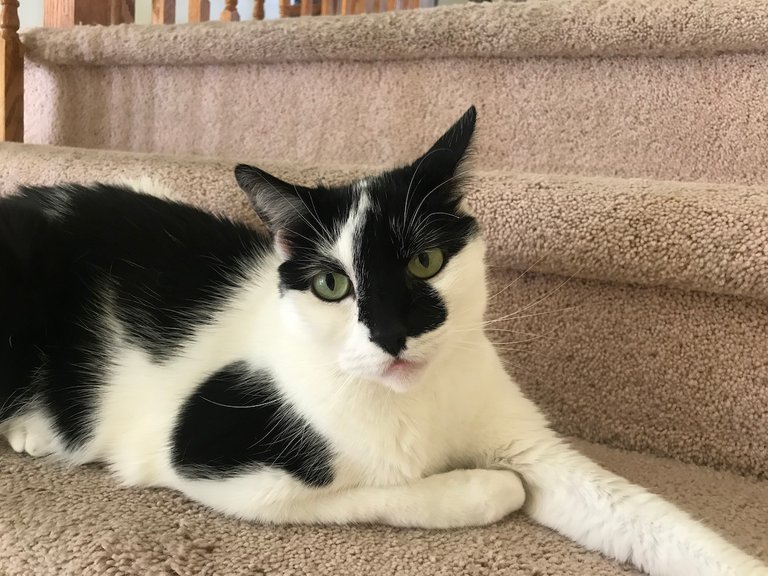 ---
Tiger in his tunnel.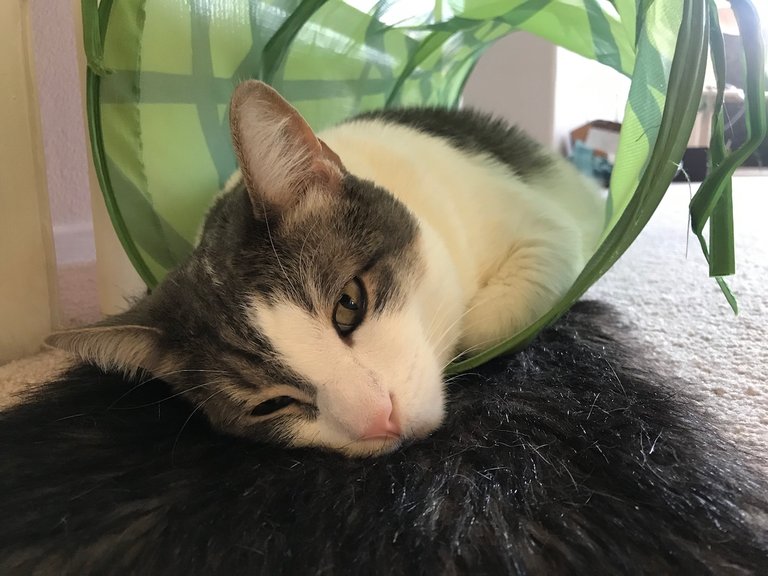 ---
Blaze on the towels again.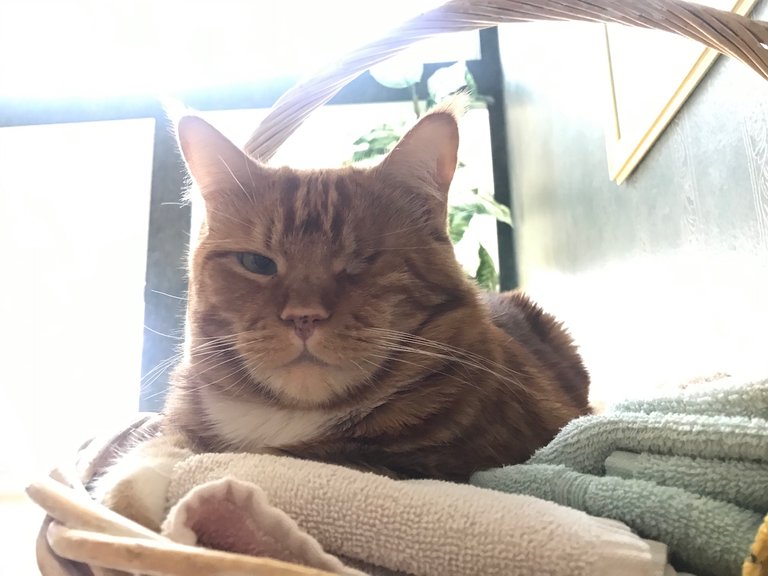 ---
Cleo behind the couch.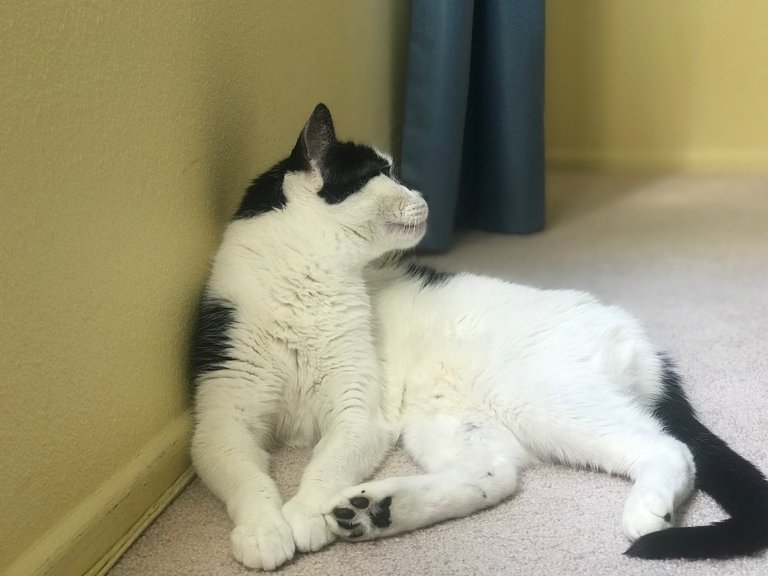 ---
Tiger belly, same place as yesterday, slightly different position.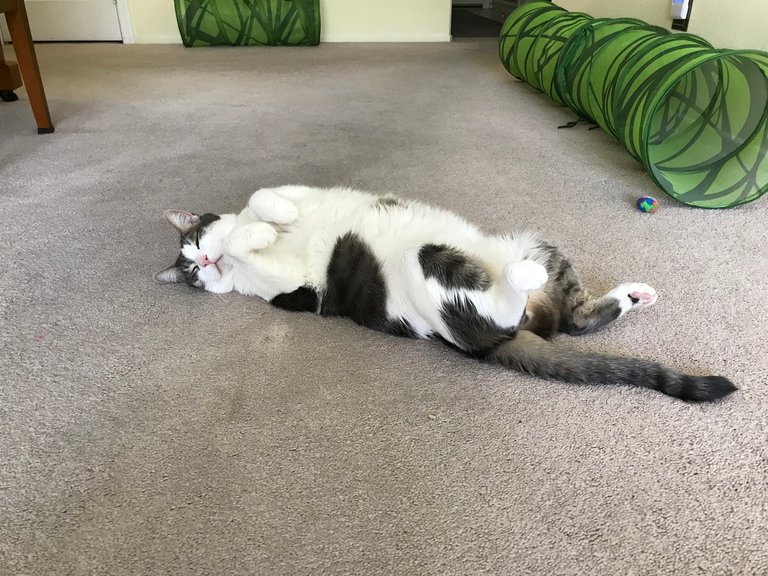 ---
---


⚔️ JOIN US ON TELEGRAM ⚔️