Haven't been around much lately, and I feel a bit sad about that... times are tough for the Hoomans, so there's not much time for them to spare for things like helping me keep up with this kitty blog!
Yesterday, they went to some kind of arts and crafts fair to sell their creative stuff... but at least they brought me back a present!
A catnip toy!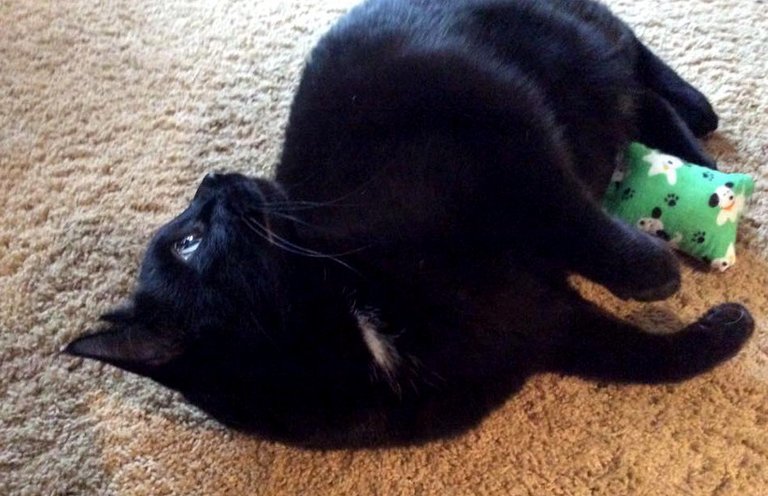 Best present EVER!
I have spent hours rolling around on the carpet with my new catnip bag... that's some seriously good stuff, there!
Eventually, I just ended up going to sleep with it.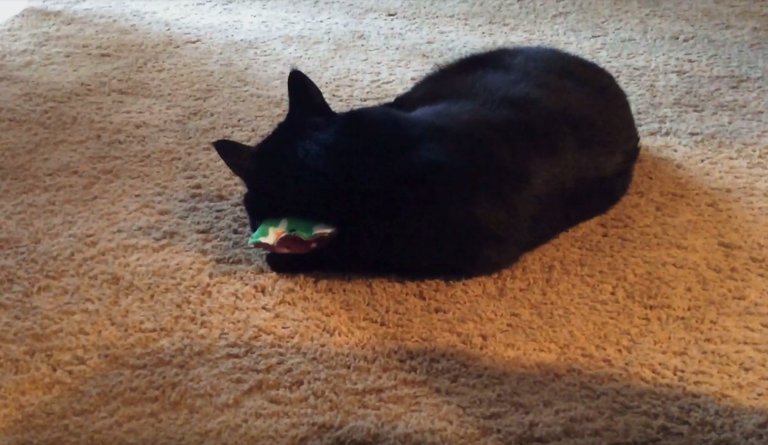 Always keep your favorite things close!
Busy as they may be, I'm glad my Hoomans still love me and give me great toys!
Hope everyone in Steemlandia has been doing well!
#=^..^=
277 20191110