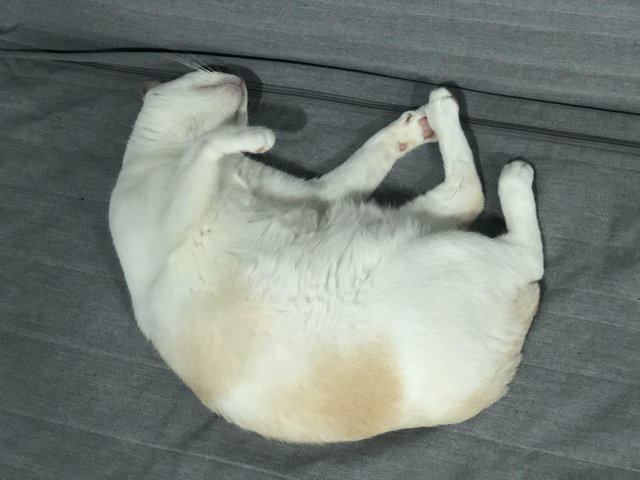 Meet Allen, the newest member in da house. He's about 5-6 years old and yes like Tiger, he's adopted by us into the family. The fact that I dislike to buy animal from people, breeder or pet shop is that we already had lots of stray out there who deserve a better home.
Allen was abandoned by his previous owner at a local pet hotel in Mont Kiara, it's believe that the owner is migrating but decided to abandon him instead of actively looking for adopter before depart.
Luckily for him, the shop owner is kind to let him stay while looking for adopter to adopt him and this took about 3 year until I meet him when I put Tiger for boarding while I'm travelling last year.
Allen is a clean white cat with some brown patches, pink paws, short tail and he loves to cuddle. Actively looking for some massage from humans and not to mention he loves belly rubs unlike Tiger 😅. Oh! Did I tell you that he has blue eyes 👀, he's gorgeous from the first day I saw him.
I adopted him a few weeks back and he's a surprise for Tiger as I knew Tiger would like some companionship besides human. Now they are still adjusting to each other but playing chasing around the house, which is a very good sign to get along.
From today onwards, you'll be seeing two cats 🐈 photo instead of just one. Allen says hi to everyone from the top of the fridge and that's his latest hiding spot.
---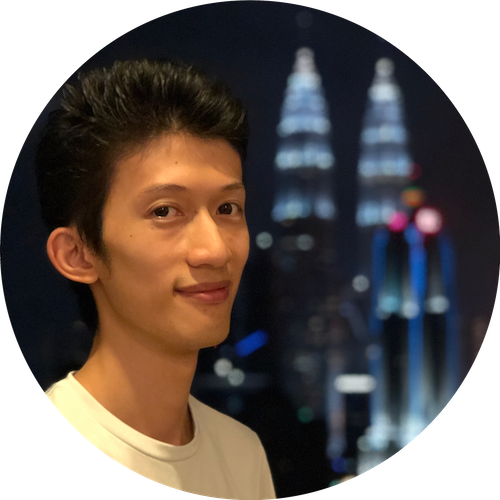 Hello Steem Blockchain,
I'm AaronLeang from the World's Third Largest Island, Borneo!
My Steemit journey started on the November 14th, 2017 and it has been a wonderful journey knowing lots of Steemians, running meet-ups and organising events!
I've been participating myself in building and shaping up local and online communities + that's only just the beginning!
Together!! we can build an awesome community and I'm always there to help out through online or offline! Feel free to contact me via Discord (AaronLeang#5270) and let the discussion brings us forward!
---


Members of TeamMalaysia and SteemXP


Alumni and Members of the Sndbox Family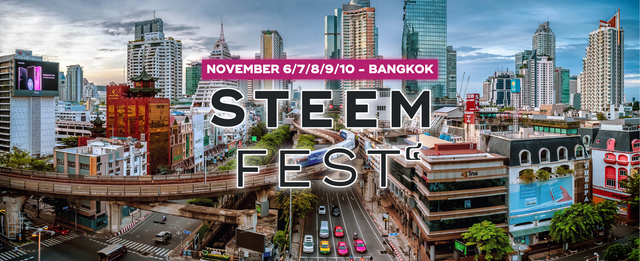 Are You Attending SteemFest 4?