CAT CRASH on the Marketplace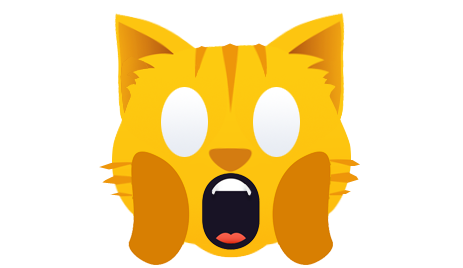 A Shockwave on the CAT Market.
A cat-whale is dumping their CATs for cheap!
One of the first things I do when I get to my desk in the morning is to check what's been happening on the CAT-market. Up until today things have been going pretty steadily, dare I say quite unexciting, so far. Well, so far. Not so anymore this morning when I was greeted with:
CAT being dumped all the way down to 0.002 STEEMP.

I'll be honest here, I was actually more surprised it took so long for this to happen than I was now that it actually did. The initial airdrop was very generous to some and the first flash-sale of 100k CAT at 0.001 STEEMP did go quite quickly. It was really just a matter of time before some weak hands would want to start taking profits.
Arguably, holding thousands of CATs just to get some dusty cuddles from the kitten-bots every now and then doesn't really sound all that exciting now, does it? Well, probably not.
Ultimately the goal of this @catnet tokenization project is to make these cuddles less dusty and the kitten interactions more fun and rewarding for everyone. The prize of the token isn't really of too much concern to me but at this point I guess it's safe to say that we're way off track to reaching the native STAKING feature for the token on steem-engine.
The fundraising hasn't moved much since the last update and reaching 1000 STEEM/ENG to enable STAKING is getting a bit out of reach in the foreseeable future, so it's time to move ahead with plan B:
Enabling Auto-Staking
I've mentioned it a few times before, that I believe some kind of staking mechanism is a must-have before additional kitten-perks, like the CALL-A-KITTEN service, get enabled for CAT hodlers.
Having access to the full-fledged staking mechanism on steem-engine would have been great for the user experience, accessibility and economic function, but I think we can get most of the benefits without paying the hefty price-tag for it.
I contemplated creating a separate meta-token, CATNIP, pegged to CAT and exchangeable through @catnet or a separate exchange-bot at 1:1 with appropriate "power-down-delays". This would have had the exact same basic functionalities like proper staking, but user-experience would have suffered significantly without a designated wallet-frontend. I'm afraid most users wouldn't ever get to actually staking any CATs this way.
Instead, I'll move ahead with another idea, I call it "auto-staking". As the name suggests, this will happen automatically. All you'll have to do is keep hodling CATs and they will become CATNIP, attracting kitten-bots and unlocking additional features in the future, all by themselves, as long as they don't leave your wallet. This should make for a good compromise between economic function and accessibility/user-experience.
I'll explain this in more detail before the feature gets activated in the coming days.
Redirecting Funds for Bigger Cuddles
Moving ahead without the expensive staking feature provided by steem-engine does theoretically free up the funds raised through token sales for other purposes.
To provide the biggest benefit to all CAT hodlers and to increase the value of the token's symbolic utility itself, these funds should probably go to increase the STEEM POWER behind the kittens' cuddles next.
We've raised about 350 STEEM so far. This could be used in several ways:
to power up the kittens directly
to power up towards catnet and have catnet follow the kitten-votes
delegate more SP to @dustbunny for better dust-protection
rent an even higher amount of STEEM POWER for a limited time
I'm more than open to your thoughts about what would be best, long term or short term. Please leave your thoughts in the comments or come chat with me on discord.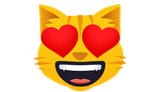 and don't forget to cuddle some kittens!
meow!
---
---