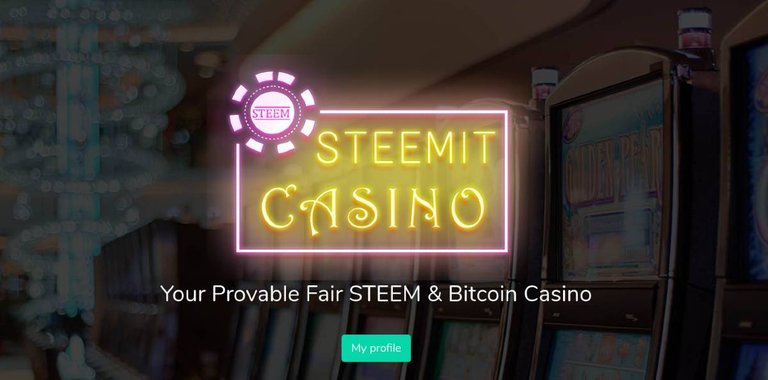 Christmas has come in early at steemit casino.   
The action at our two slot games – Fruity Reels & Full STEEM Ahead – has intensified for the last week or so & as a result, the slots delivered some exciting rewards to two of our most loyal players ahead of good ol' Santa Claus. 
With our latest change in our credit system, our slots got spinned around thousands and thousands of times in the last week or so. Indeed, the change unleashed the slots' full potential & rewarded HUGE multipliers and BIG wins to those who persevered.   
Multiplier of the Week: 50.6x

Each week we bring to you our special Multiplier of the Week section that aims to put a spotlight on one of our lucky players who achieved an incredible feat at steemit casino. At the same time, we want to inform the Steem community as whole about the latest achievements on our platform.   
This week, the spotlight is on deckard, a player who loves spinning the reels at our two slots. His/her perseverance got rewarded yesterday when he/she managed to win 1,012 credits after placing a 20 credit wager. In other words, a six liner win got him a HUGE 50.6x multiplier which is, thus far, the biggest multiplier we have ever seen at Full STEEM Ahead.   
We're confident  the 50x multiplier will be replaced by a larger number in no time as both our slot games offer the possibility to witness multipliers up to 1,000x if we don't count the Wild symbol. Five lined up Wild symbols alone can trigger a staggering 5,000x multiplier.   
Win of the Week: 16,450 credits

The 1,012-credit win wasn't the largest win, though, of the past seven days.
Each week, besides the Multiplier of the Week section, we also deliver to your screen the Win of the Week that reveals the largest win in credits that we at steemit casino have witnessed in the last seven days. A good opportunity for the whole steem community to take a glimpse of what a player can potentially achieve if he/she plays on our platform.   
This week, gianis00 – another user who loves the thrill of spinning the reels – took the Win of the Week at the usual suspect, Full STEEM Ahead slot game.  
Gianis00 placed a 1,000-credit bet & in seconds, he/she got rewarded with a BIG four-liner win for a total of 16,450. That's an impressive 16.45 multiplier that we are sure made the day of our lucky player.   
We congratulate gianis00 & deckard for their achievements as we thanks them both for choosing steemit casino. We also want to invite each and every one who reads this post to try out our wide range of games:  
Have a lucky weekend everybody!