It has been in the news that the price of cannabis and it's derivatives has been going up in Portugal in the last months.
(articles linked below are in portuguese)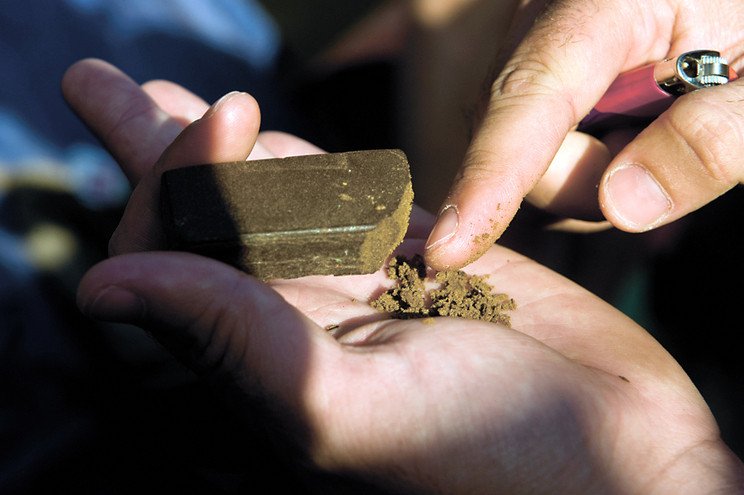 Image credit (Gonçalo Villaverde, JN - Arquivo)
The scarcity of hashish in the streets of big Porto or big Lisbon is making the price of this Cannabis derivative triple and making the usual users turn into other types of drugs.
Police, but also dealers and users have confirmed to JN (paper) the new trend, explained by the dismembering of networks that supplied national territory.
Everyone is saying it: there is little hashish on the streets, and as any other product, offer and demand make the scarcity lead to higher prices. In Porto, where usually 100 grams would cost between 80 and 100 euros, today it reaches 300 euros.
But the lack of hashish, used mainly among young people, also leads to dealers lowering their quantities, to increase profits.
https://www.jn.pt/justica/apreensoes-fazem-disparar-preco-do-haxixe-nas-ruas-11776225.html
There have been increasing efforts to block international traffic of hashish mostly coming from Morrocco and the big cities have been targeted by police to set an example, as usual, as we can see almost daily in the news.
Lisbon (house searches): https://www.publico.pt/2020/02/06/sociedade/noticia/combate-trafico-droga-psp-faz-detencoes-24-buscas-zona-lisboa-1903076
Porto (13 detained, 1 cop, transporting 125kg of hashish):https://www.publico.pt/2020/01/27/sociedade/noticia/mp-acusa-13-arguidos-incluindo-agente-psp-gondomar-trafico-droga-1901910
North of Africa network dismantled with mega-operation from Policia Judiciária, navy, air force and spanish authorities Cuerpo Nacional de Policía de Espanha and Maritime Analysis and Operations Centre — Narcotics (MAOC-N) https://en.wikipedia.org/wiki/Maritime_Analysis_and_Operations_Centre, headquartered in Lisbon.
https://www.publico.pt/2020/01/15/sociedade/noticia/sete-pessoas-prisao-preventiva-apos-operacao-desmantelar-trafico-droga-1900388
There are currently already several medicinal cannabis companies producing mainly to export and only under authorization and control of the national pharmaceutical control department: Infarmed.
"Inside the first medicinal cannabis factory" (Photo-report inside)
https://observador.pt/2019/04/24/dentro-da-primeira-fabrica-de-canabis-medicinal-em-portugal/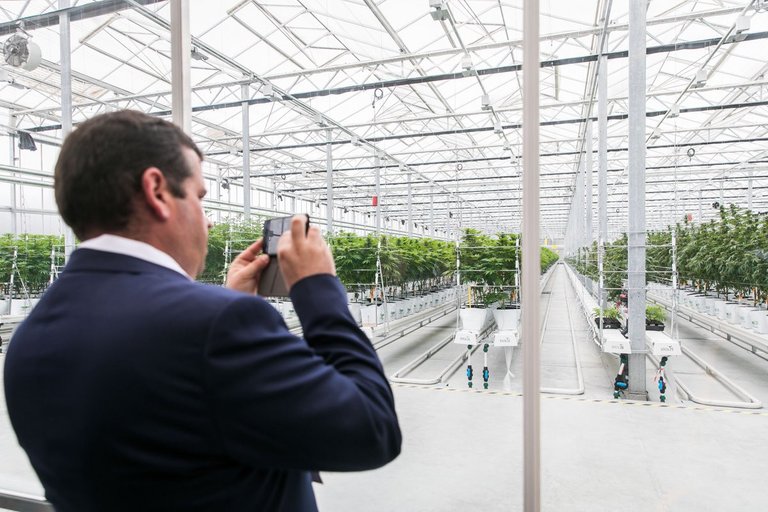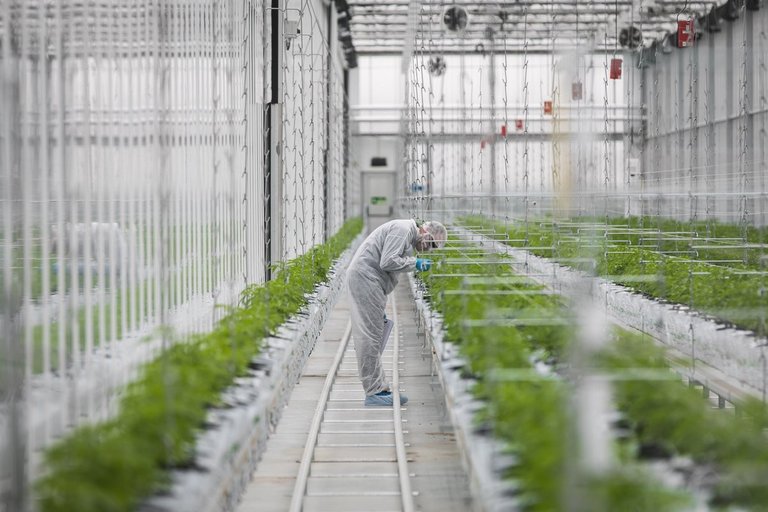 Images credit: João Porfirio - Jornal Observador
There are also politicians supporting the homegrown and legalization of cannabis in order to stop imprisioning and ruining people lives. Others only agree to make medicinal use legal, and actually are still thinking in funding police departments for better control of substances. So you can say that there are mixed feeling among the parliament seats.
Meanwhile some portuguese entreperneurs trying to set up shop with edibles, oils and others with THC, have been raided by the "Food security and economic safety authority" (ASAE) and police, mostly claiming that THC % amont must be labeled and that the only safe and acceptable therapeutic value that the EU recognizes is hemp derivatives (and not something with cannabinoids inside).
https://www.publico.pt/2020/01/20/sociedade/noticia/asae-apreende-produtos-generos-alimenticios-cannabis-1900984
One owner of such shops is now in court with 300g of hashish and 60g of Cannabis also being found.
https://ominho.pt/dono-de-loja-legal-de-canabis-no-porto-constituido-arguido-por-trafico-de-droga/
This all leads up to young people consume what's readily available in the streets or in their local parties, chemicals, sinthetic weeds, etc.
The apreensions have been a constant in the last months, with also tons of cocain appearing on a yearly basis and increasing.
https://www.publico.pt/2020/01/27/sociedade/noticia/operacao-gloria-pj-intercepta-veleiro-1820-quilos-cocaina-1901804
https://www.publico.pt/2020/01/08/sociedade/noticia/policia-judiciaria-apreende-825-quilos-cocaina-escondida-caixas-bananas-1899627
This all comes as the proposition of homegrown Cannabis and social clubs (like in Spain) as been refused again last year, by the 4th or 5th time.
This next article shows how the apreensions of cocain have increased 4x in 3 years". In summary:
2016: reported 1 ton
2017: almost 2 tons
2018: over 5 tons
2019: in the first two months 3.5 tons in November: 9 tons
https://www.publico.pt/2019/03/04/sociedade/noticia/cocaina-apreendida-portugal-quadriplicou-tres-anos-1864098
As for hashish apreensions as been overtaken by cocain in 2018, while in 2017 there were at least 15 tons of hashish apreended still marking Portugal as the 4th country with most hashish apreensions of the EU (in that year).
Clearly there isn't a good overview of the prohibition in Portugal.
Be well all.

(Image credit: @bluntsmasha)
A previous post on Cannabis:
https://steemit.com/cannabis/@zedikaredirect/decriminalization-doesn-t-work-cannabis-in-portugal