Hey everyone! So my Blueberry Muffin is just a few days away from being chopped. I do have to say that this is the most healthiest plant I have ever finished. It's not very big, due to starting from clone a few months ago, but it is not how big your pencil is, it is how nice you sign your name. I imagine you all are getting tired of hearing me rant and rave how this plant really smells like Blueberry Muffins! Well let me just say, this fucking plant really smells like those muffins that have blueberry's in it! Ha ;)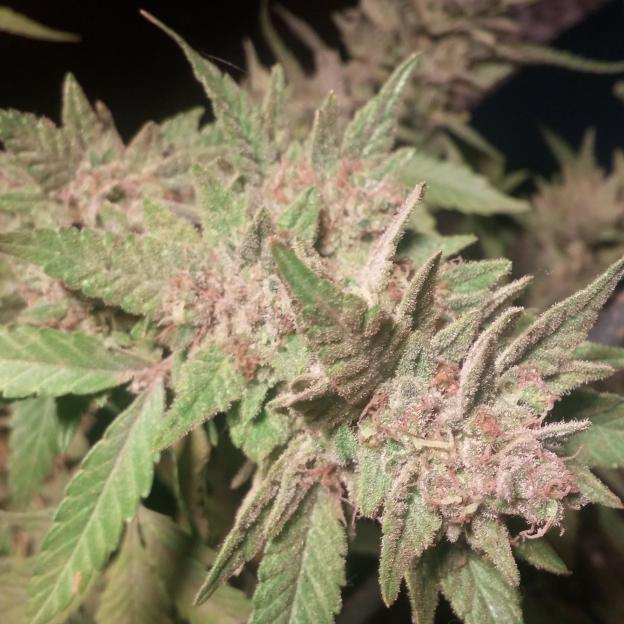 So this strain was bred by The Humboldt Seed Company. It is a cross of Blueberry x Purple Panty Dropper x Razzleberry, and is the seed company's flagship product. Just recently Leafly just named the BBM one of the top 9 strains of the outdoor season. Check out the article here.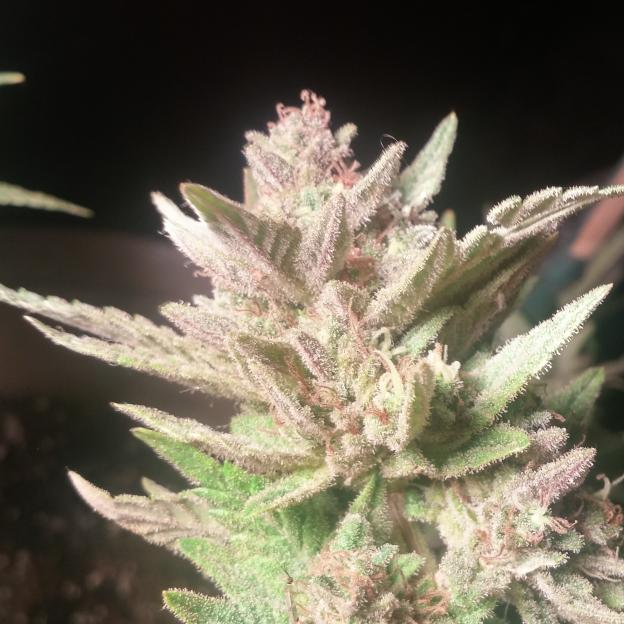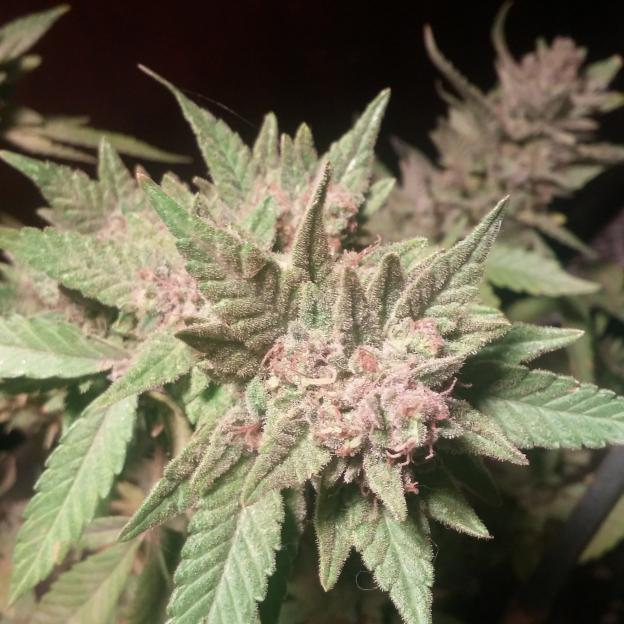 ---
This was a clone that I took a few months back. It was started indoors, then after a few weeks I started to put it outside during the day to get sun, and then took back inside in evening and kept under a CFL. So it was receiving 24 hours of a mixture of sun and artificial light.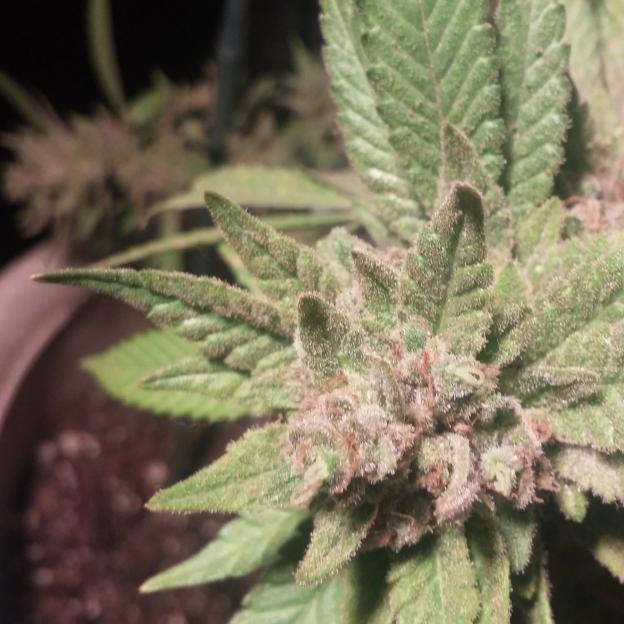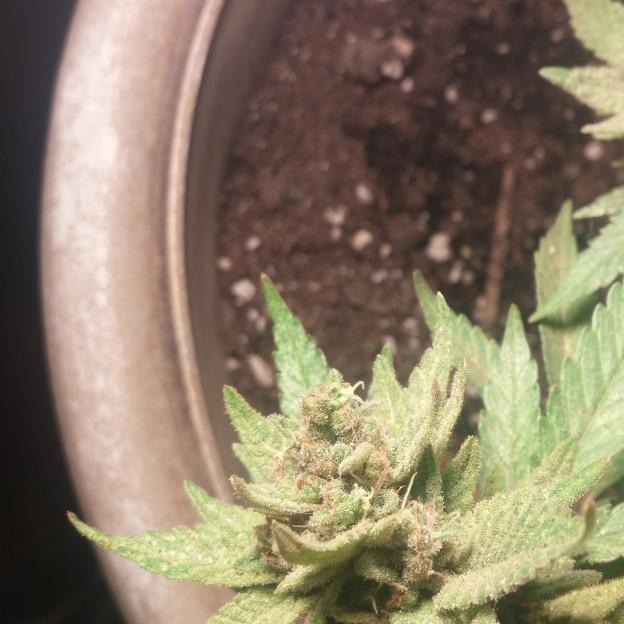 ---
I am using a mixture of Fox Farm Ocean Forest, and Happy Frog soil. I water with tap water, that I sit out for 48 hours before using. Sitting out tap water will dissipate the chlorine. I use an organic Botanicare bloom fertilizer every other watering. 2 weeks ago I stopped adding fertilizer, and have just been using plain water. I do not 'Flush', but I do 'Rinse'. This is to achieve a smooth smoke. Also drowning your roots in water is just something that does not make sense.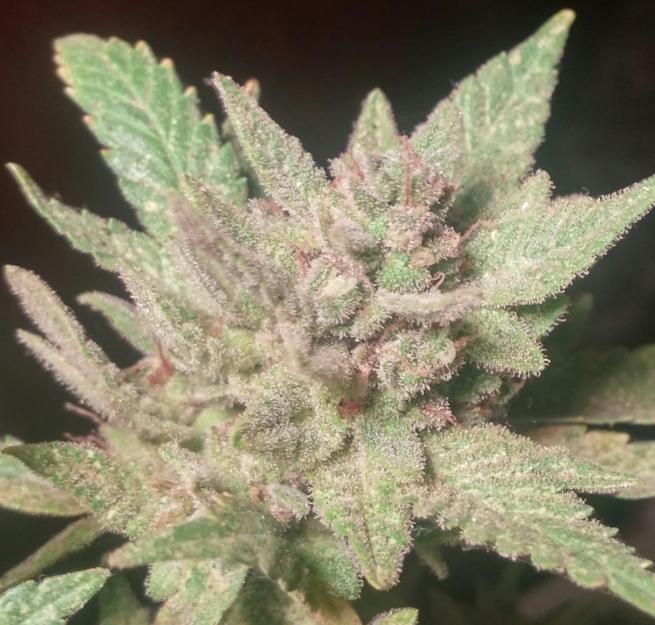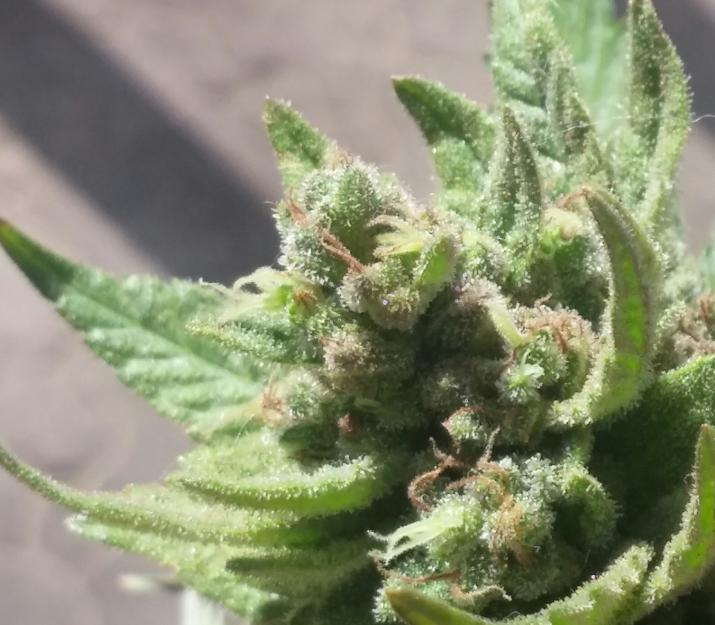 ---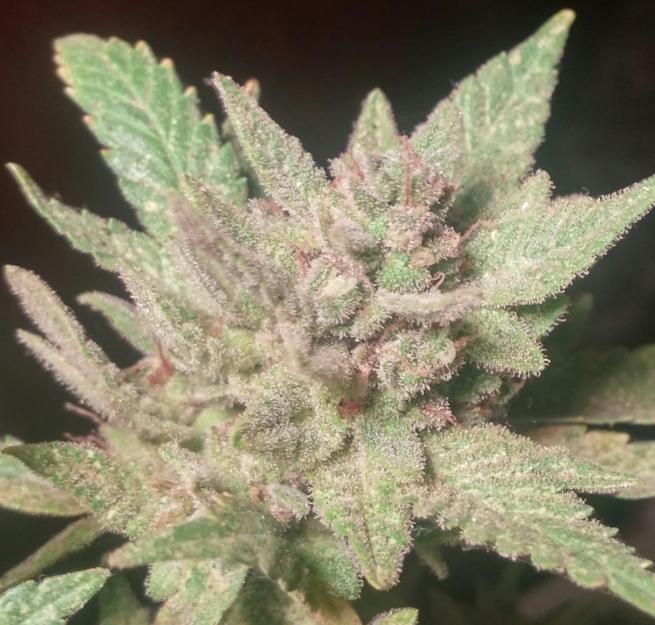 I really enjoyed growing this strain. Nov 1st will be the day I make the call and harvest. We have been having some perfect weather. I may just only cut the top buds, and let the smaller bottom growth grow more. I do have one more small plant that is about a month away from finishing.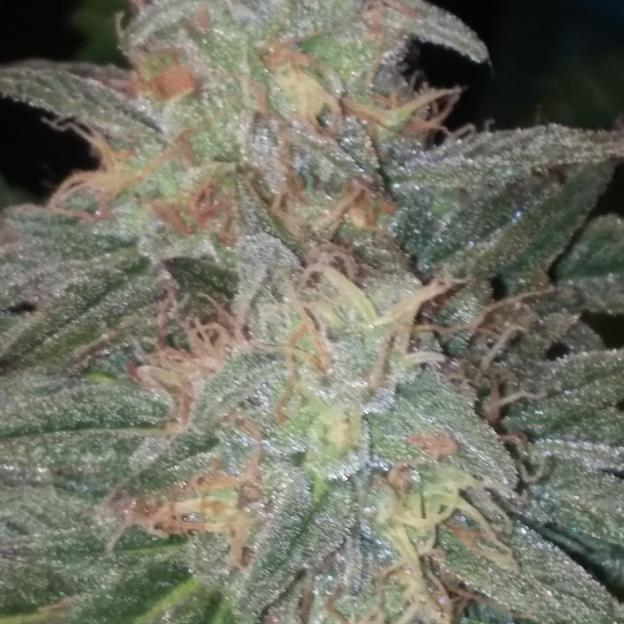 This is a tester of Dj Short Blueberry x Astro Beaver. I have yet to think of a name. The smell is very similar to a pine tree, with a hint of skunk. It is on the sativa side of the spectrum. Let's do something fun. In the comments, help me come up with a name for this strain from what I just described. We can do this all the way till I smoke it to see how it tastes. I will give a 100% up vote with my 27k Weed Power Stake. Let's have some fun! Until then, stay smokey my friends.