Mix And Match For Creative Flow

Picked up from my boy Taylor the other day grabbing an OZ of both Gorilla Glue(left) and Citrique(right) ....
.... I intend to write a proper #NugPorn post and decent review for both this time 🤦‍♂️ maybe video depending on if I can find a decent place to record with our weather here in Canada ....
.... and with still being focused on video creation but needing a break from editing, feeling a little unhinged, I decided to get creative with my joint and new supply 👌 sorry macro shots reserved for those strain reviews 😉
Rolling Half & Half My Style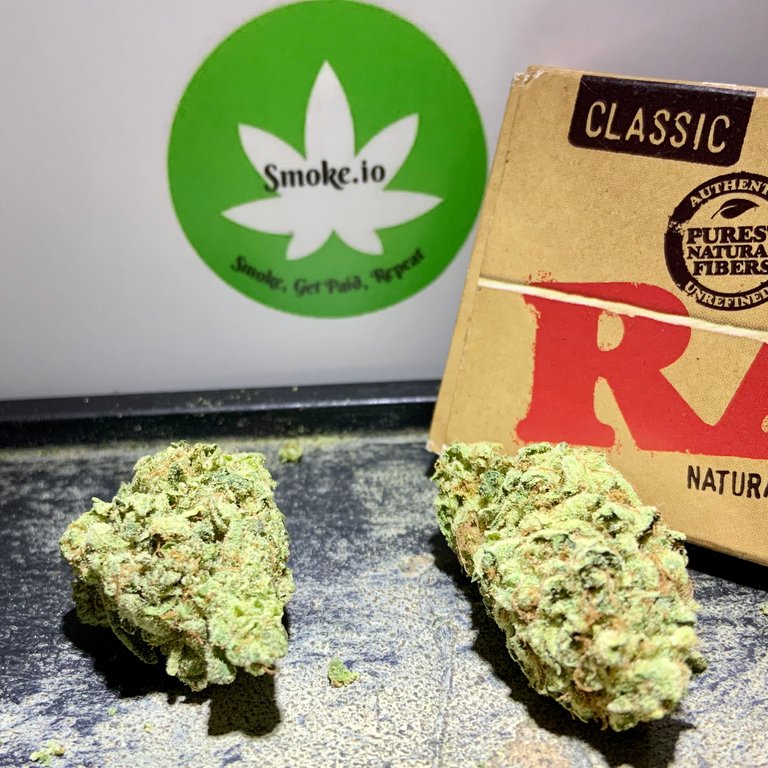 When you have two #strains to mix in one joint do you always chop them together? Doesn't the mixed joint always seem to canoe while burning? What if I told you there was another way?
Bust them up separate and keep separate end for end while rolling, this way if one strain tends to canoe it will be less likely to affect the other. Always make sure to start burning the end with the most evenly burning bud, in my case I rolled my joint larger on that end(right) to identify it.
| Gorilla Glue | Citrique |
| --- | --- |
| | |
Also I enjoy the flavor change part way 😉 going from the smooth Citrique(right) to the pungent Gorilla Glue, it's a kick in the taste buds part way through 👌 Try it out on an unsuspecting friend and watch their reactions of disbelief LOL
Till Next Time
Smokem' If Yea Gottem'

Has The Idea Of Being A Witness Crossed Your Mind?
For me it started as a desire to learn if I could do it.
Maybe It's Time To Run That Idea Out?
I for one will be certain to support in any way I can the new witnesses in their efforts to help maintain the blockchain... hit us up in discord 👌