Hi everyone! It is that time again...Thursday is Butterfly Day and Insect Day Giveaway- Week 36! Gather around the Insect Pub to see butterflies and other insects from around the world, and to make new friends. Post your butterfly and other insect photos, or art work for a chance to win SBI shares. A minimum of 2-SBI will be given away; 1-SBI for photos and 1-SBI for art work. If no art work is submitted, then 2-SBI will be given for photos. Depending on how many entries there are, I might be able to give away more. Entries will not be judged and winners are chosen at random. You have 6 days for entries in this post and then a new one will begin. Thanks so much for all of your photos and art work which I continue to enjoy.
Thanks to our friend @chromiumone the prizes for the winners are worth much more. He is going to match each winner with 5 MORE SBI shares which means that each winner will get a total of 6-SBI shares! Please give @chromiumone some love! There are 4 winners for Week 35 and they are: @arnaudt, @ultratrain, @hangin, @annephilbrick. Congratulations!
PLEASE READ! Next Thursday is Thanksgiving so I will not have this Giveaway because I will be spending time with my family during the holiday. But I will post the winners for Week 36 next week and this Giveaway will continue on Thursday, December 5th.
Here are the rules for the Giveaway.
1-One submission per person per week.
2-All photos and art work must be your own work. Photos and art work from the internet will not be accepted.
3-Make your own butterfly or insect post and use one of these tags: #butterflyday or #insectpub.
4-IMPORTANT! To be entered in the giveaway you MUST put the link to your post in the comments below.
5-Upvotes to this post are not necessary but would be greatly appreciated, and might allow me to give away more prizes.
I am looking forward to seeing your butterfly and other insects!
Here are my photos for today of the American Dagger Moth and Caterpillar.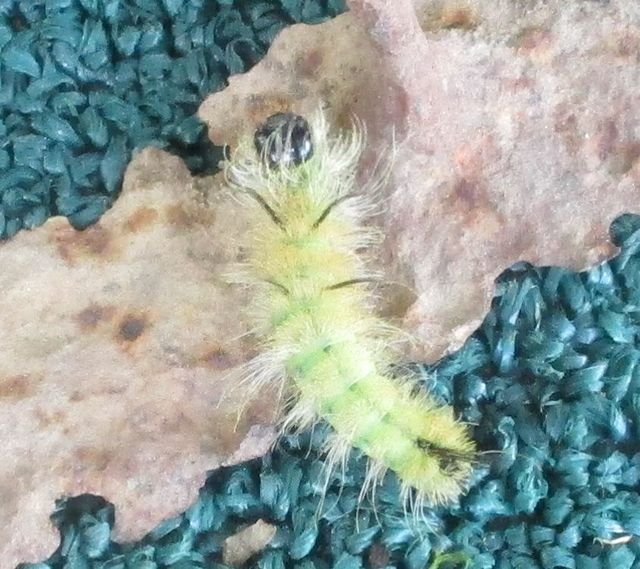 This spiky caterpillar is the larvae of the American Dagger Moth (Acronicta americana). A young caterpillar has yellow bristles and the older caterpillar has pale yellow or white bristles.
It s approximately 2 inches long and is one of those caterpillars that you do not want to touch. There are 4 long bunches of black bristles; 2 near the head and midsection, and the 5th bunch of long black bristles is at the rear. If you touch them the toxic bristles break off and get stuck in your skin, giving you a stinging feeling. It will then burn and itch and can turn into a rash.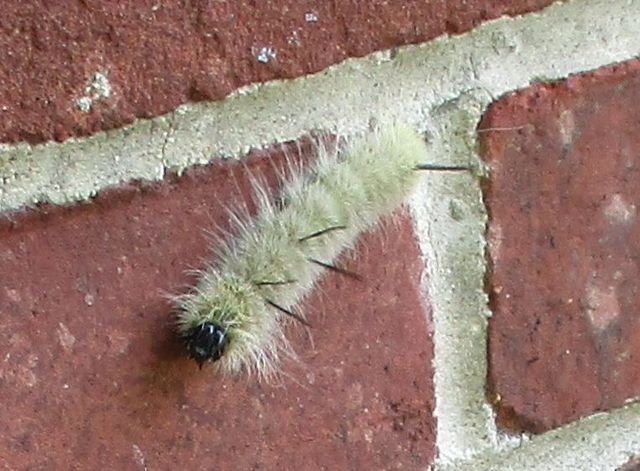 Yay! I captured its face!
These caterpillars feed on many different leaves of trees with their favorite being birch and maple leaves.
What emerges from this caterpillar's cocoon? The American Dagger Moth (Acronicta americana). It is over 2 inches long with an approximate wingspan of 2 inches, and is the largest of the Dagger Moths.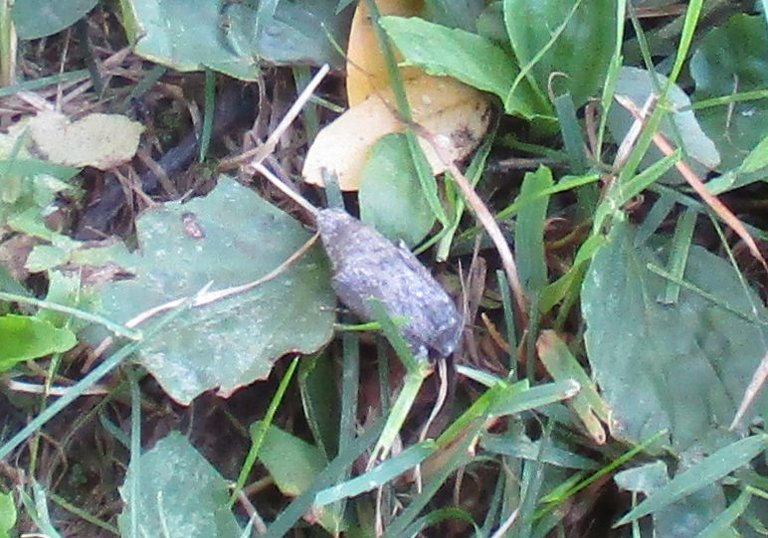 I found this big grey blob moving in the grass in my backyard. I had no idea what it was at first and it was crawling pretty fast.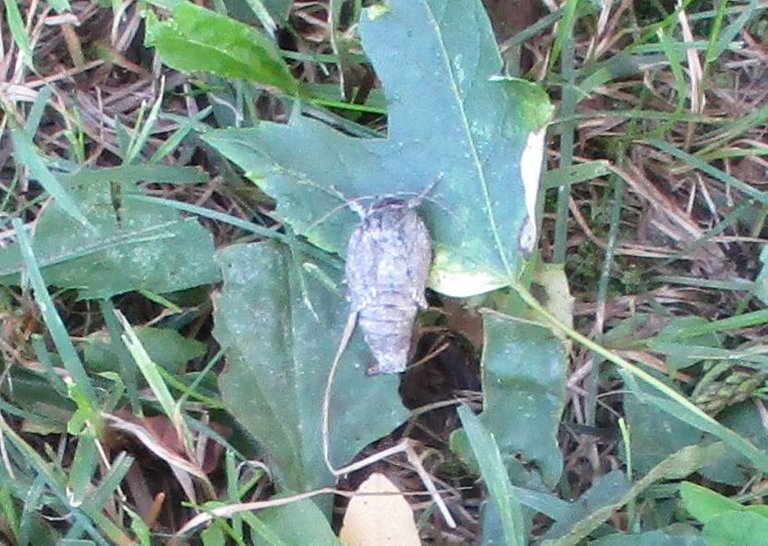 Next thing I see are the legs.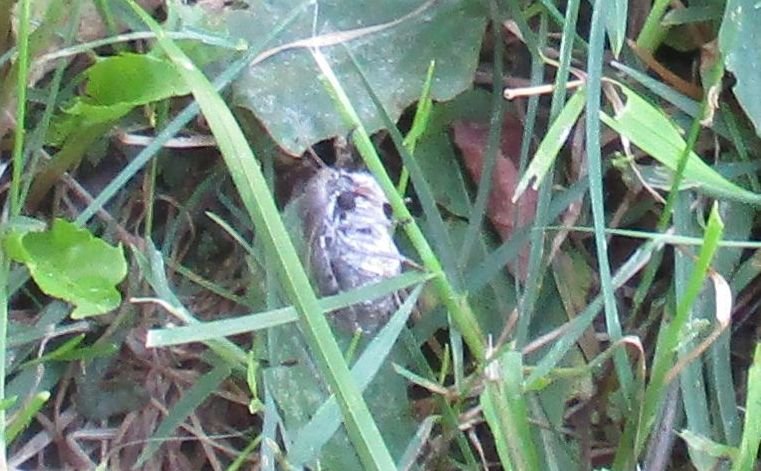 I laid on the ground on saw 2 eyes looking at me. What the hell?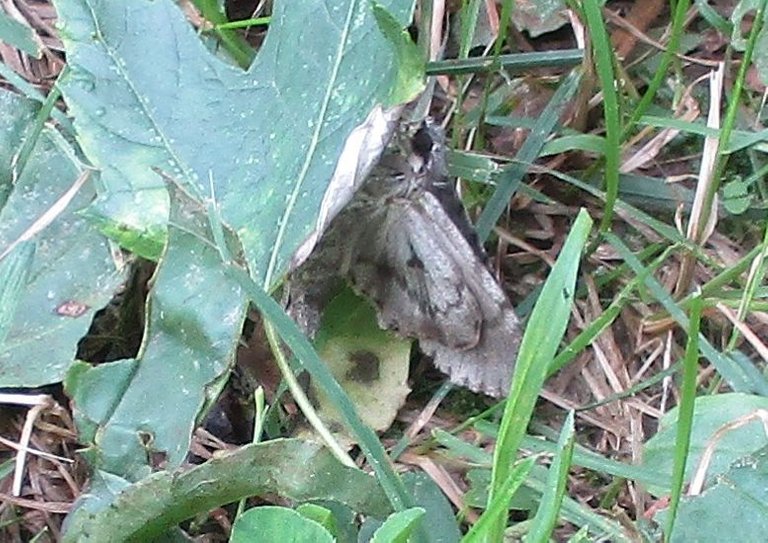 Out pops the wings!
It then crawled on the cement wall to the walkway holding its wings out as if to dry them. I think this a newly emerged moth.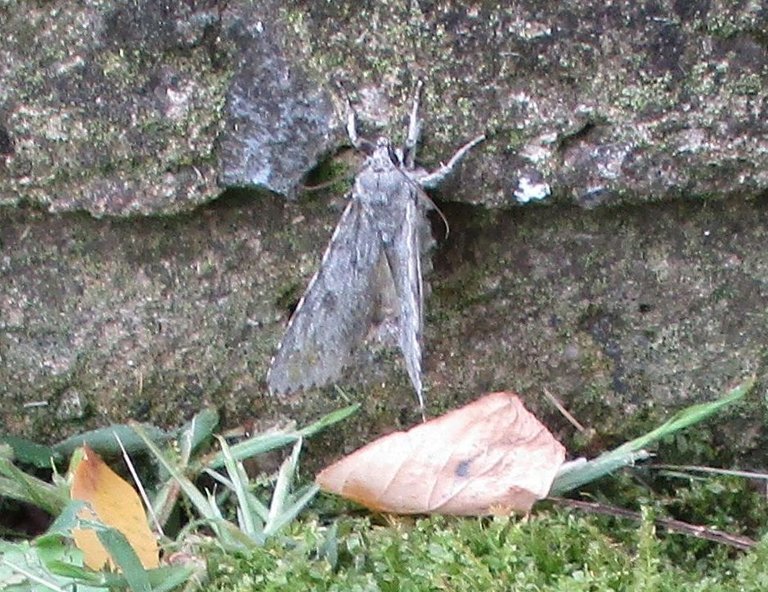 The wings are closed.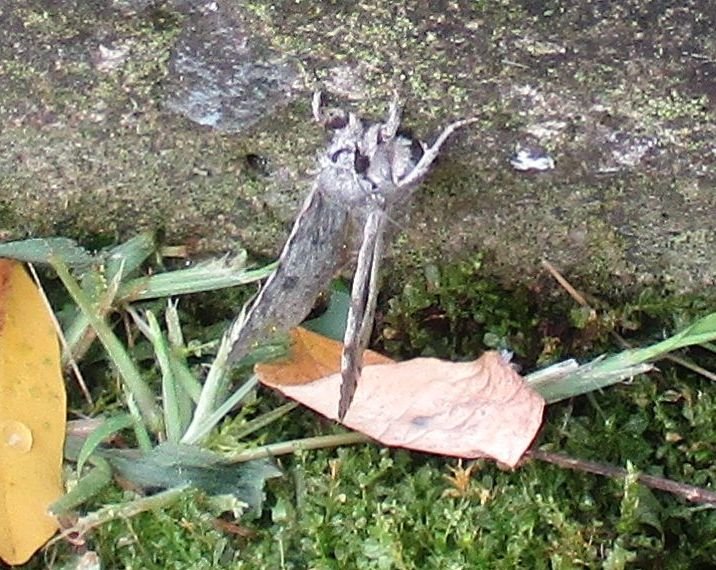 I am standing over top of it and I captured its face. Yay!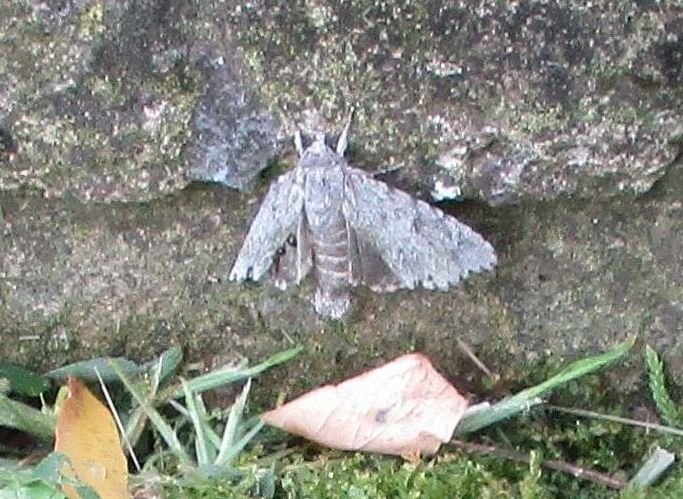 After I got this photo it flew away.
What an experience to watch this moth unfold before my very eyes. You just never know what may be lurking in your yard.
I apologize for the poor quality of the photos. It was a dreary, windy day and the moth was moving fast.
Thanks for stopping by!
All photos are my own.
Information Source: insectidentification.org
This pretty butterfly gif is brought to you by @brisby. Thank you!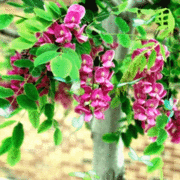 Proof of transfer.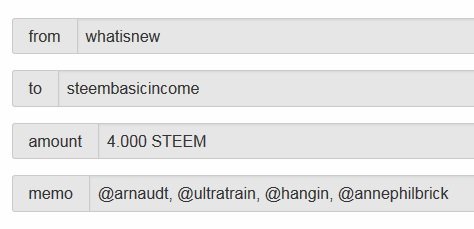 Are you looking for another caring community where your creativity and imagination can run wild? A place where you have the opportunity to win prizes for your participation? Are you looking for support or for a place that you would like to support? Then head on over to the Freewrite House and have some fun.