Hi everyone! It's that time again...Thursday is Butterfly Day and Insect Day Giveaway- Week 35! Gather around the Insect Pub to see butterflies and other insects from around the world, and to make new friends. Post your butterfly and other insect photos, or art work for a chance to win Steem Basic Income shares. A minimum of 2-SBI will be given away; 1-SBI for photos and 1-SBI for art work. If no art work is submitted, then 2-SBI will be given for photos. Depending on how many entries there are, I might be able to give away more. Entries will not be judged and winners are chosen at random. You have 6 days for entries in this post and then a new one will begin. Thanks so much for all of your photos and art work which I have truly enjoyed.
Thanks to our friend @chromiumone the prizes for the winners are worth much more. He is going to match each winner by giving 5 MORE SBI shares which means that each winner will get a total of 6-SBI shares! Please give @chromiumone some love! There are 3 winners for this week and they are: @theithei, @gertu, @sketch.and.jam and I am giving @chromiumone a gift of 1-SBI for his generosity. Congratulations!
Here are the rules for the Giveaway.
1-One submission per person per week.
2-All photos and art work must be your own work. Photos and art work from the internet will not be accepted.
3-Make your own butterfly or insect post and use one of these tags: #butterflyday or #insectpub.
4-IMPORTANT! To be entered in the giveaway you MUST put the link to your post in the comments below.
5-Upvotes to the post are not necessary but are greatly appreciated, and might allow me to giveaway more prizes.
I am looking forward to seeing your butterflies and other insects!
Here are my photos for today of the Tobacco Hornworm.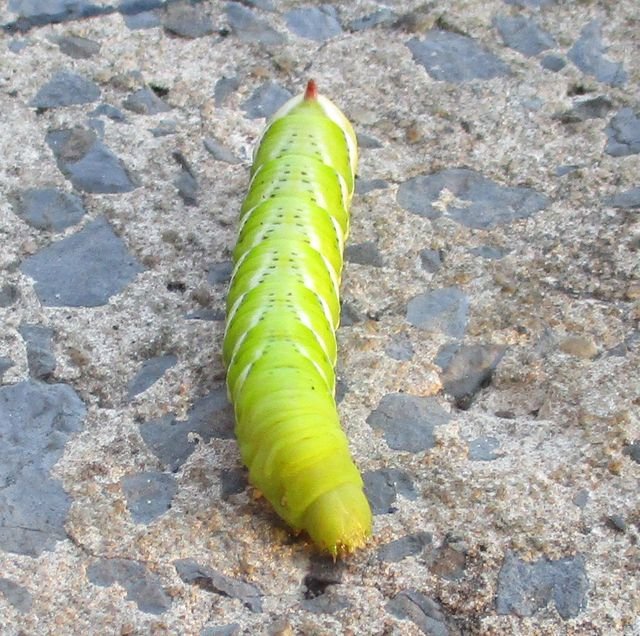 The Tobacco Hormworm (Manduca sexta) is a voracious eater of the leaves of tomato plants, tobacco, potatoes, various ornamental plants and weeds. They will sometimes feed on the leaves of eggplant and pepper; however, that is rare. They have a worm-like body and a red horn at the rear. For all of the reasons I have stated above, that is how they got their name.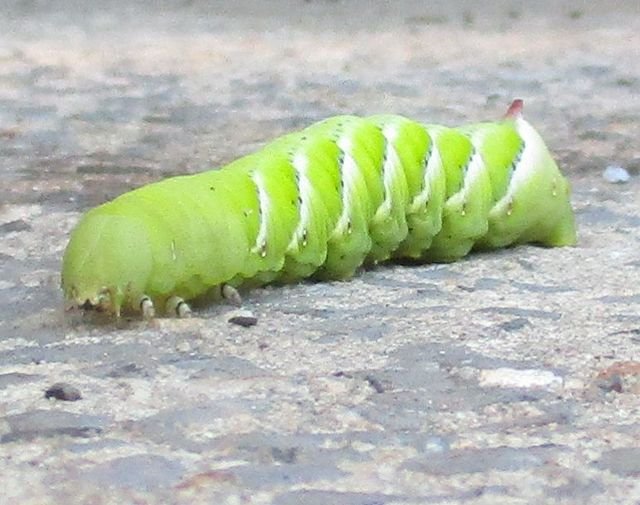 Tobacco Hornworms look very much like Tomato Hornworms. Look at the color of the horns and the body markings to tell them apart. The horn on the tobacco hornworm is red and the horn of the tomato hornworm is black. The body of the tobacco hornworm has whitish, diagonal lines and the body of the the tomato hornworm has V-shaped markings.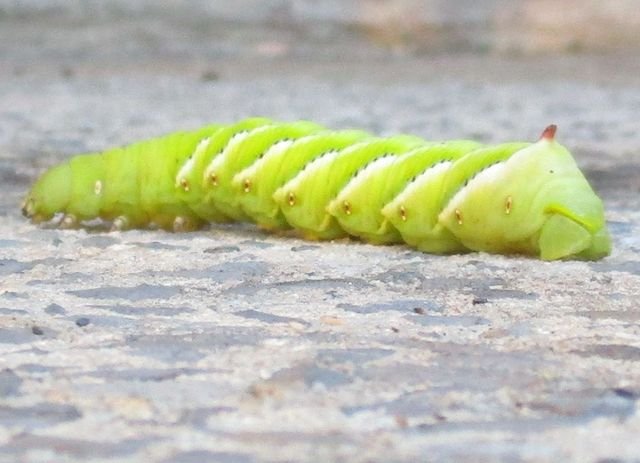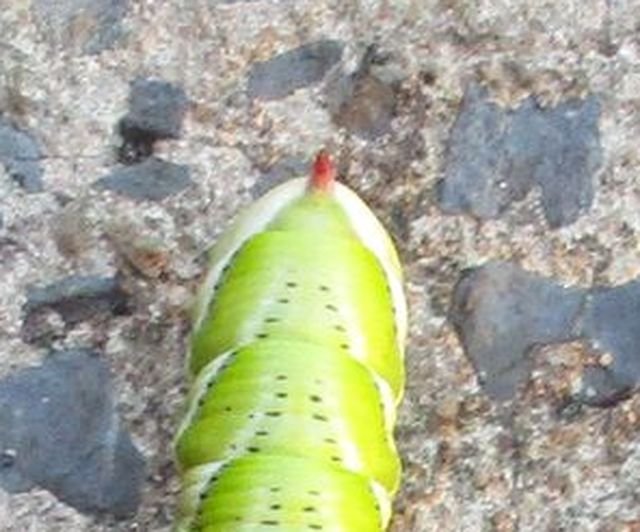 Hornworms do not hurt people but I would stay clear of the sharp horn if I were you, just to be safe. They wave their end with the horn in a threatening manner to keep predators away.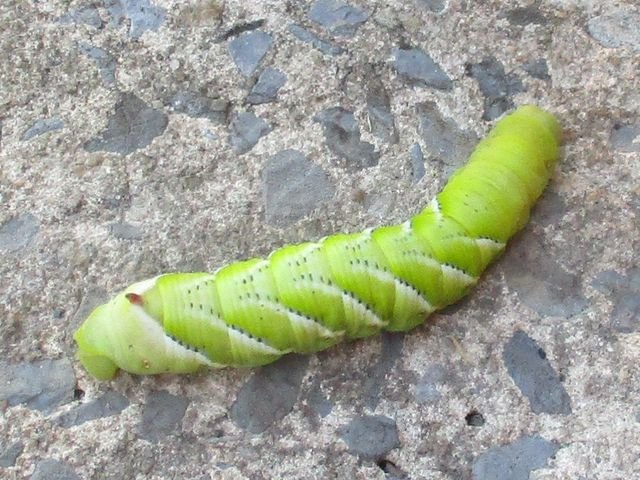 When hornworms are large and wandering like this one, it is most likely looking for a place to pupate, under leaves or in the soil. The Tobacco Hornworm will become the Carolina Sphinx Moth.
Thanks for stopping by!
All photos are my own.
Information Source: ufl.edu, everythingabout.net
This pretty butterfly gif is brought to you by @brisby. Thank you!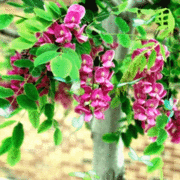 Proof of transfer.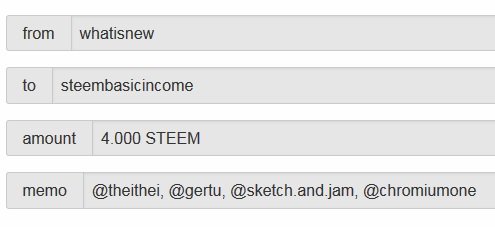 Are you looking for another caring community where your creativity and imagination can run wild? A place where you have the opportunity to win prizes for your participation? Are you looking for support or for a place that you would like to support? Then head on over to the Freewrite House and have some fun.