Suddenly a pretty dragonfly or also called a butterfly dragon wanted to be a model before my camera, sporting its wings and its body.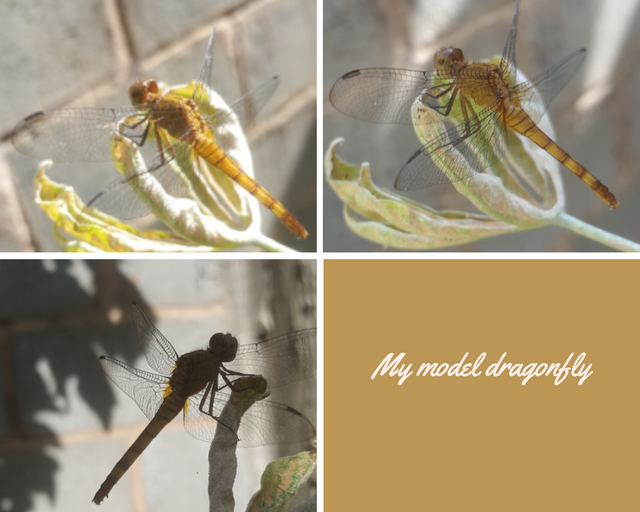 I loved her gold color, the detail of her wings, she calmly waiting for the breeze to stop flying again, she was the queen on the tired blade.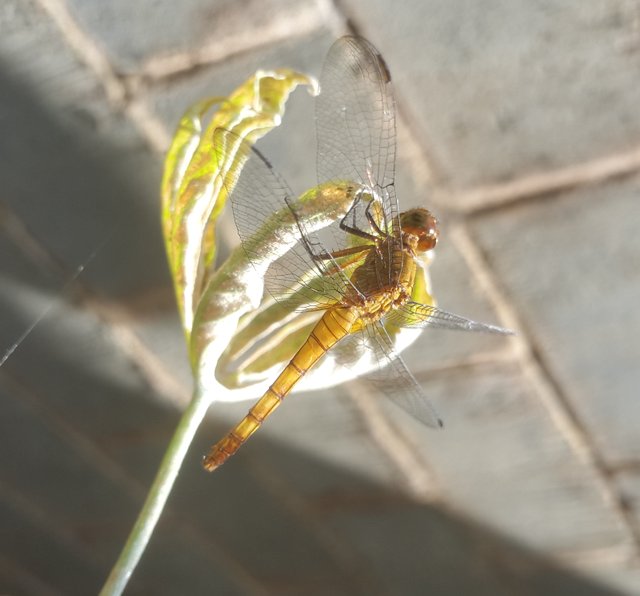 I find her beauty hypnotic, her slim body allows her to glide. She let me take her best angle and then flew, I think that she found rest in other branches or return home after her work.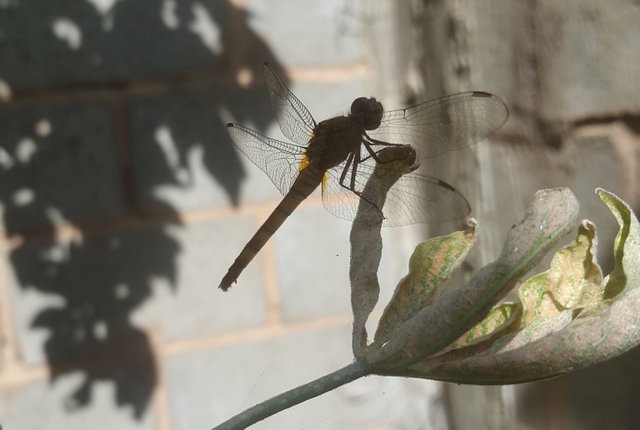 Greetings to all. A hug.

Pictures with a Blu Vivo One Plus. Camera f/2.0 1/100 3.79mm ISO 200. Edited with Canva.
This is my entry to the day of butterflies and insects. I want to thank you for your reading and comments.