Hey Everyone... This is NOT a food post.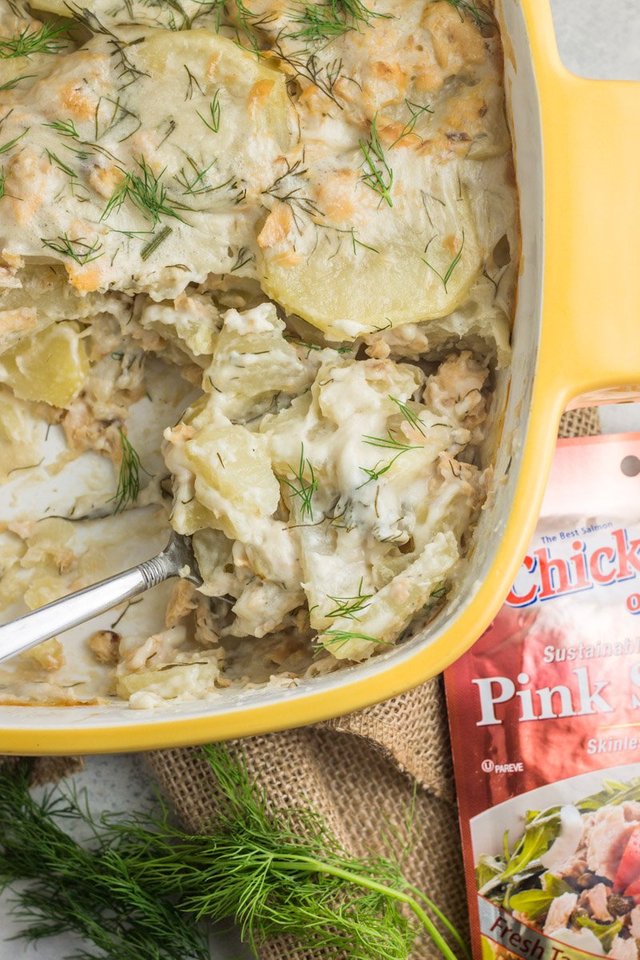 a picture I stole from the internet, it's a Salmon and Scalloped potatoes recipe with milk.
It represents the boring recent topics of Steem. Burning Rewards via Potatoes, Milking end-users and Salmon....
After my last post several people commented asking where I had been and if I had been around...
Everyone knows I love Steem, but kind of like a bad relationship that doesn't mean I always like it. :)
My burn out belongs to me and mostly getting tired of feeling like we have the same conversations over and over again. That doesn't mean there is anything wrong with Steem. It just means I've read tons of posts, I've made a lot of posts and the whole thing feels stale to me.
I'm a bit annoyed with the potatoes and burning, and the talk of milking and internal issues like 4 week power downs and inflation. No one outside of Steem cares about these things. Trending has been traditionally terrible and remains that way.... It's not that I am mad or upset about any of those things... It's just that I don't care that much.
I'm still here and I still think that Steem works "Well enough". I don't really care whether we change the power down period or not. It's not that big of a deal that the trending page sucks and with a community this size, I'm not even that excited about SMTs and Communities.
I'm not saying any of these things are a problem with Steem in general... It's clearly my own burn out.
The whole thing feels and smells like stagnant standing water.
Probably one of the most interesting developments is the Korean Salmon and their Proxy voting for SPS proposals and witnesses. I honestly don't know if it good or bad, but it is at least interesting.
It's winter and I've been sick and grumpy for most of January, I've had a flu that turned into a nasty cold and it seems to be taking some time to recover.
Steem is fine, maybe alt season is coming... I'm here, I am wishing us well. I'm bored.
Anyway, I haven't quit.. I'm not powering down... I'm still curating... I just haven't been commenting or posting much. It's nice to see the occasional pump, the increased volume on the exchanges and more people mentioning Steem in many places. At some point all of those things are likely to pay off.
And Yes, I still like Steem and over all have a positive feeling about the future. I just have a major case of burn out.
The same internal arguments are not bringing on new users and new interesting things...
All of the photos in this post were stolen from the Internet.