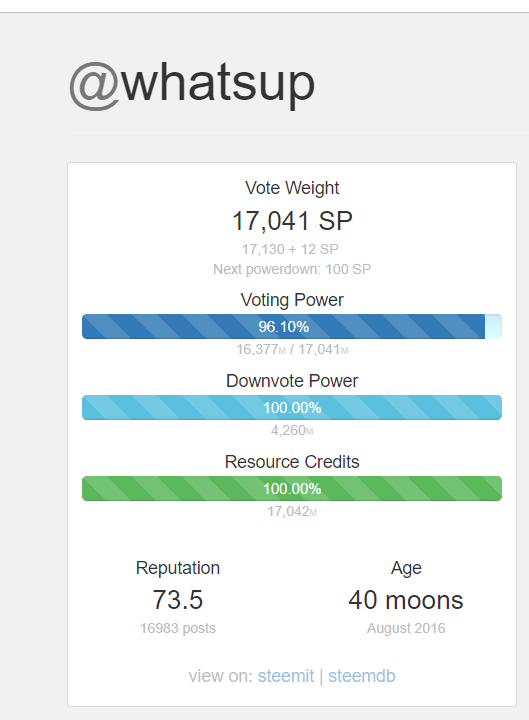 So, most of you know that we now have 2.5 Free downvotes a day, there was a ton of downvoting yesterday, but we have to keep it up if we want to return the reward pool to those who are trying to add value to Steem.
If you aren't sure where you are at you can check your downvoting mana on Steemd.com/@yourname. You wnat to take it near 80% each day, for a non-precise way to budget your mana.
Like your voting power, it regenerates daily.
I used my 2.5 DVs yesterday, but looks it has recovered. :)
If you don't want to bother with finding posts to downvote, we have suggestions in SteemChat's discord server. https://discord.gg/ZrXCmK
Also if you can't take enough off of something you are downvoting, feel free to drop the link in as well.
In addition, I am playing with a small curation trail. This account triggers the trail and 4 minutes later it is voted by @adsup, all upvotes are manually curated by eyes on the site.
Are you a legit content creator who is negatively impacted so far, drop your link in the comments, if I have a chance to check out I will. :)
There are many transitions happening now, while I too am doubtful whether large accounts will begin to curate or follow those who do, I am also hopeful and wanting to give it an opportunity to work!
There were tons of downvotes yesterday, let's change our behavior in order to change our results!