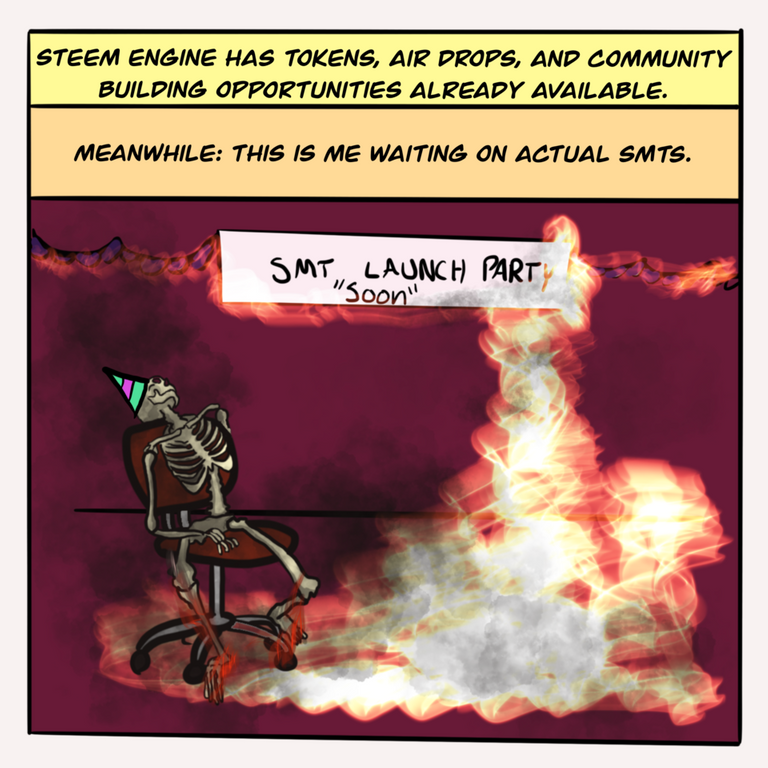 This is just a bit of satire. Don't get bent out of shape.
I still am anxious and excited for SMTs to come out.
My only criticism is that maybe an actual date would be set so that a sense of urgency is developed and so we can hold some accountability.
What do you all think about everything?