These photos remind me of the end of my time in San Diego California, and show a lot of what I was doing at that time.
The first shot is the California Tacos Sign in National City. I am quite far away freezing at the bus stop on the way to somewhere else. My side of the street is Shelltown in San Diego where I was living at the time and this was my go-to carnitas place. I had a lot of good cheap meals from here.
I like the photo since it is so clear despite my cheap camera at the time. You can see all the way to the back wall of the kitchen in this shot.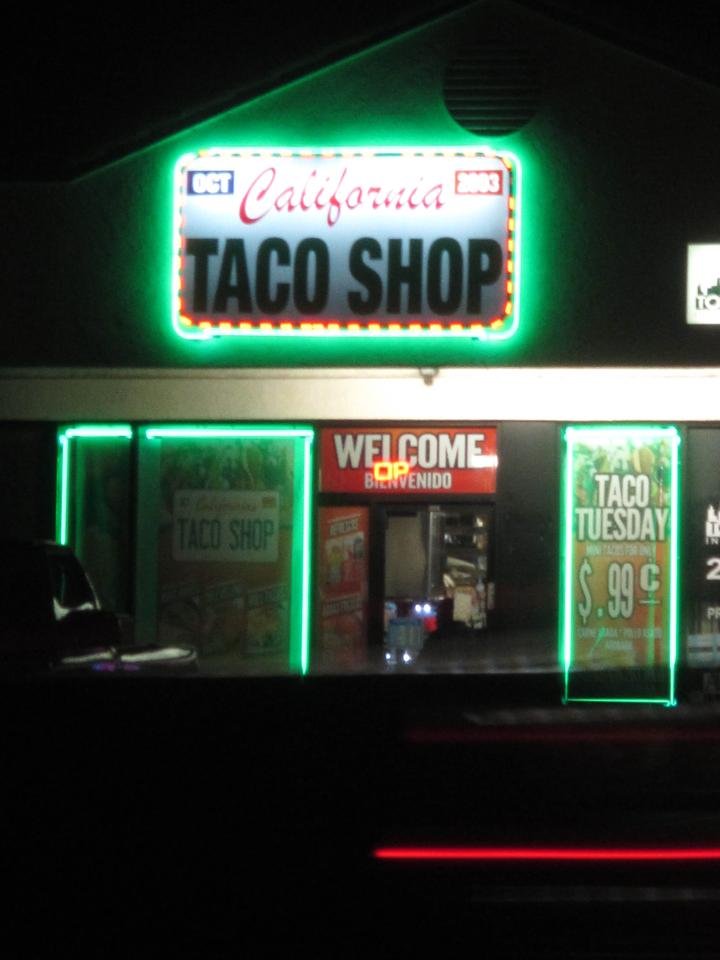 The next photo is some girls giving away free Obama phones in a dirt lot. If you do not need one, you might not know these are still available to low income people. You walk up to any stand you see like this, show ID and get a phone for free. They are not great phones, but at least you have one.
When I asked why they where in this lot in Shelltown, they told me it was a good place. They can make hundreds of dollars a day giving away phones, but it is not easy. Other people claim your spot, and some cities won't let you do it at all. Other places want to charge you to sit there.
This was a good place because it had good foot traffic and no one bothered them.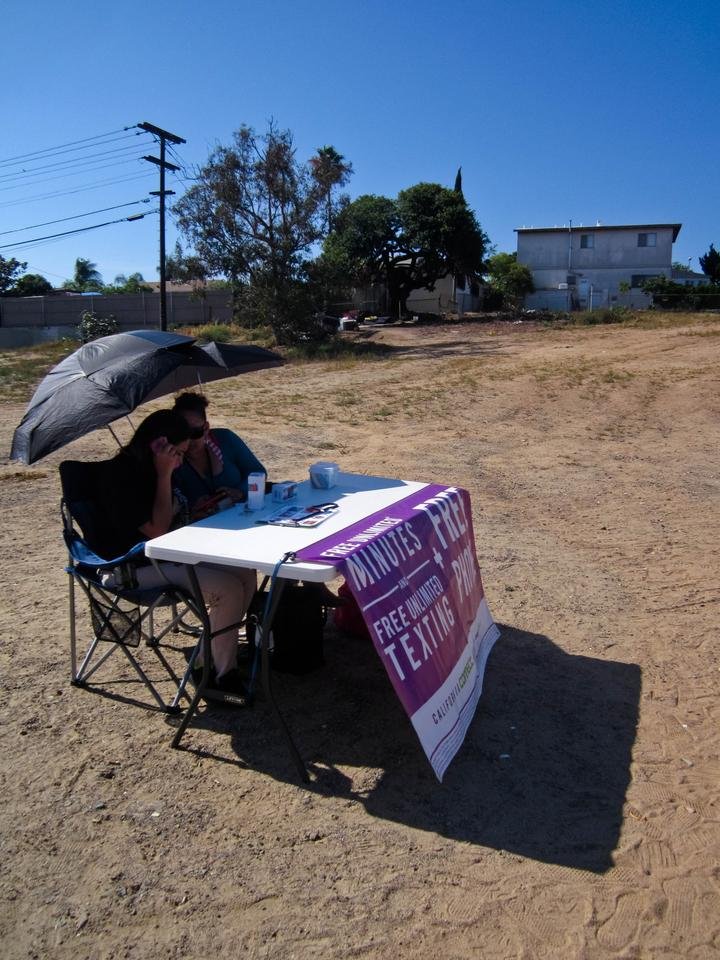 The Diamond Dot Pub was long gone when I shot its famous sign. The Ice Cold Beer and Wine was from the next place; also gone. Weeks after I caught this Shelltown sign, it disappeared as well. The clear blue sky was what I was looking for as I passed this sign for months. I'm glad I got it before it was gone.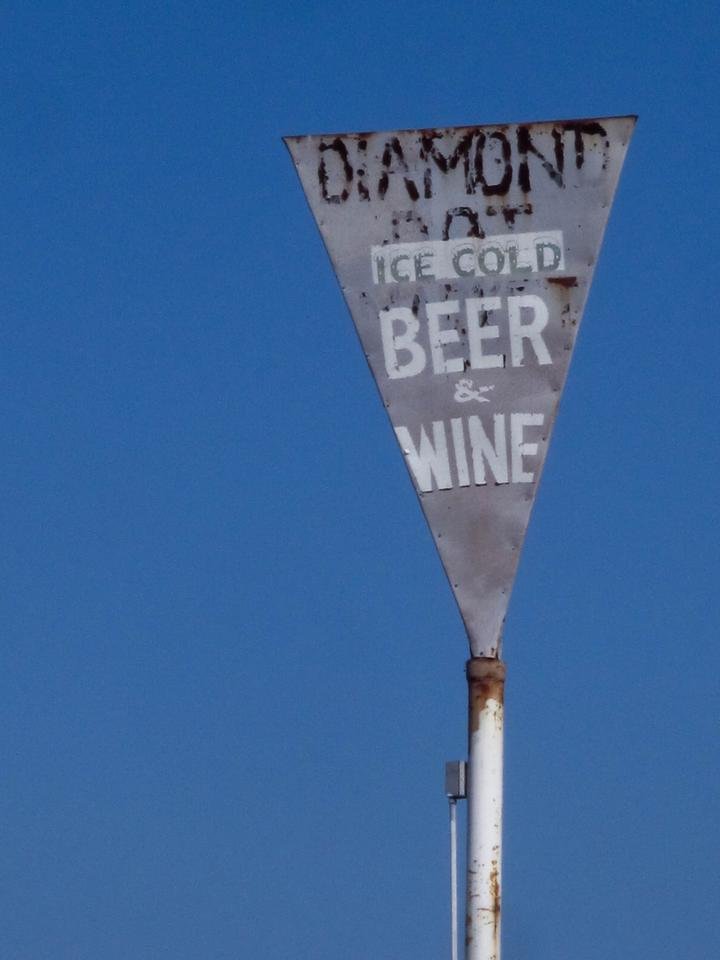 This was one of many San Diego police cars in Shelltown one day. There might have been 20 of them with cops in groups roaming everywhere, and all the neighbors out to look. After an hour or so they all left with nothing and we all went back inside. No one had any idea what they were looking for, but they did not find it.
This is really a photo of my son walking away with his skateboard after he got tired of waiting for something to happen.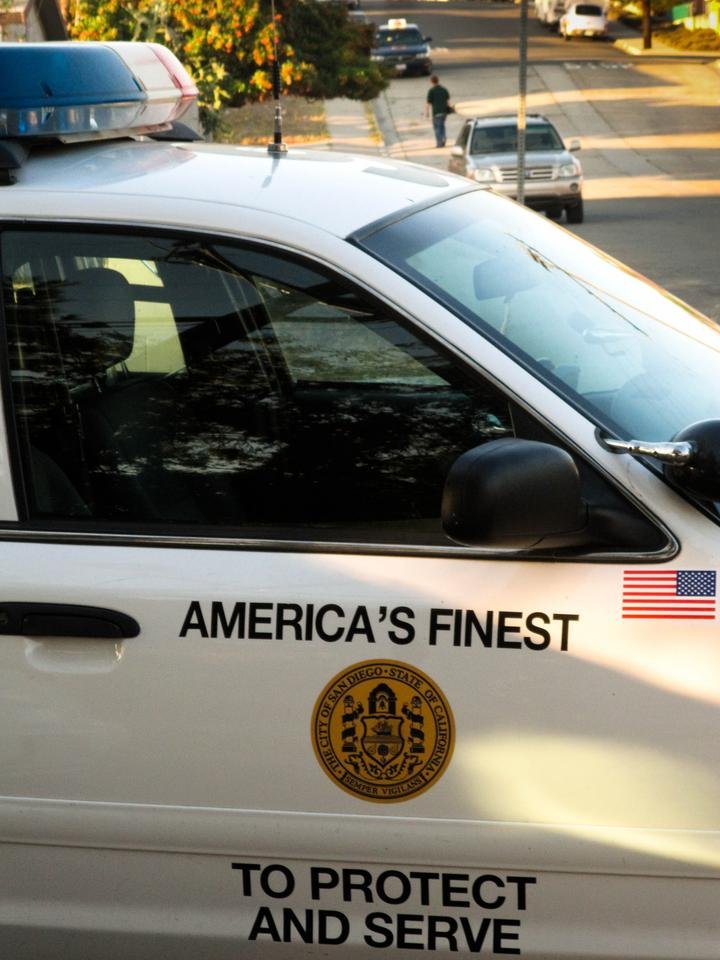 And here we move to San Diego Bay to see the Star of India Tall Ship docked. I was walking to the ferry, and saw this good light. If you are in San Diego, touring this ship is a fun thing to do. It only sails a few times a year, and is very impressive when it does.
The rest of the time you can pay to tour when the ship is docked. It's much bigger inside than it appears, and has a lot of cool exhibits.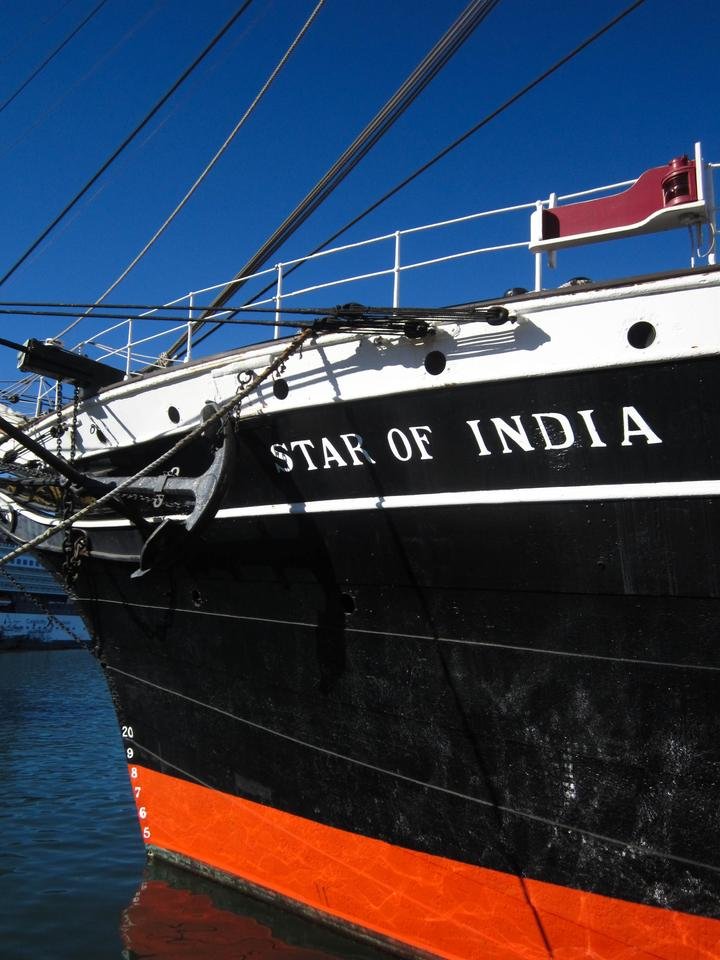 My post today is for the weekly Thursday Favorites Contest by @marblely for ccc. This week she wants to know about some of your favorite photos, so pick some, and you are in!
This is an Invitation to join #ccc for Guaranteed 👍 Daily Income 💵 and Payout 💸 for Newbies (2.0) 🐟 🐜 🐛 in #ccc 👣 and Follow 👣 the Honor Code 🏅 - the Creed (Conditions and Limits Inside)
AND
the latest update <<< please click to read.