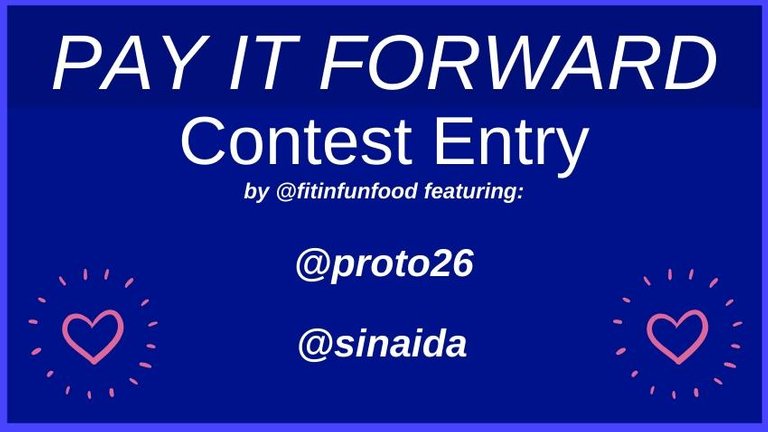 This week we are challenged to search the creativecoin tribe for posts to feature in the @pifc contest.
My first choice this week is from this tag:
We see part of the sketchbook @proto26 was keeping close to 20 years ago, and an update to one of the drawings. I love this idea of looking back to see what you were doing and how far you have come. What a wonderful way for self-reflection.
Post Payout $0.48
Written 3 hours ago
Next up is a very touching post from:
This bilingual post tells and shows an annual event that hosts sick and disabled people on a "fun ride" with hot cars driving a route. What a great idea to show off your vehicle and makes someone's day a bit brighter. Great photos and a video from one of the years is here too.
Post Payout $0.50
Written 18 hours ago
I hope you enjoy seeing my two selections this week. I am happy to participate and will return next week :)
Here is the call for entry post for this @pifc contest:
https://steempeak.com/payitforward/@pifc/week-80-pay-it-forward-curation-contest
The contest runs weekly, and this one closes Saturday 10/19/19 at 11:59pm CST, so you do not have much time to enter too. There are very good prizes, and lots of nice people, so what are you waiting for!
Thank you to all involved in this very helpful and motivating project:
Judges
@trincowski
@tryskele
@lynncoyle1
@viking-ventures
Sponsors:
@bengy 1 SBI Share
@andrewharland 4 SBI Shares
@roleerob 1 SBI Shares
@stever82 2 SBI Shares
@thedarkhorse 2 SBI shares for Random Winners