When it comes to worship song, many Christian musician or worship leaders don't really have what it takes to draw down the presence of the Almighty among men, some really rely on synthesized instrument, they do come in handy to help though, but nothing can be compared to pure worship song that each lyrics of it is drawn from indepth inspiration from the Word of God.
A rhema birthed on an encounter with the Word. This song falls in the category of this, a song that calls in deep into the heart and make the listener to yearn for more from God. Understand things of the Spirit better, calls deep into the foundation of our lives and ultimately draws us closer to God in worship.
This song really did many of the afore listed things.
Dunsin Oyekan is not a new name when it comes to Holy Spirit inspired songs in Nigeria. He has been active since 2010 and has produced some albums and 30 tracks to his name, coupled with the fact he is a choir master.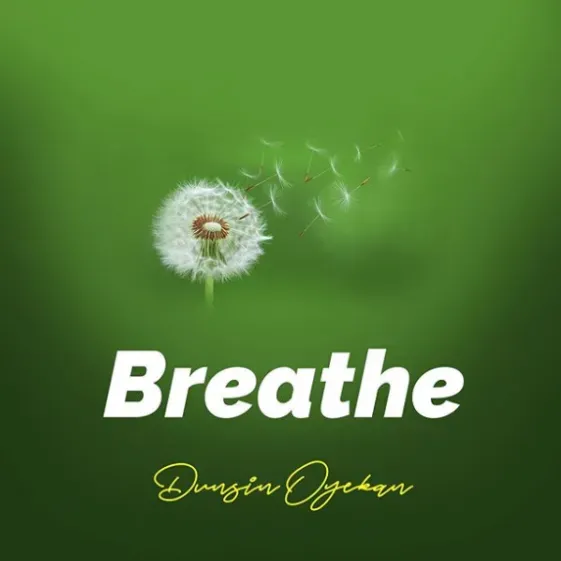 Source
This song 'Breathe' is a call on God to come fully and intervenes in our lives, the truth is, if God hasn't breathe on you, then you're still not living, it will look like the time God made Adam from the soil, without His breathe, Adam was as good as useless. But the breathe made him a living being.
So also should the yearning of our heart be to the Father, a yearning for Him to breathe upon our Bible Study lives, a plea to Him to breathe on our prayer life, if the breath of God isn't on whatsoever we are doing, am sad to say, that thing is not moving anywhere. Only the breathe of God makes alive, it is what is alive that can move. So the breath cause movements in the spirit, it causes shift in spiritual realm. Uplift, rhema, revelation, direction and many more, all comes from the breath of God that maketh alive.
I really wish to say more but I'll leave you with the lyrics of the song and the video to really experience the deep revelation of this song.
Lyrics.

[Verse]
Father To Child
Spirit To Spirit
Lighted By Your Word
...
With Your Breath Of Life
That's How I Come Alive
That's How I Change My World
...
Father To Child
From Your Spirit To Spirit
Lighted By Your Word
...
With Your Breath Of Life
That's How I Come Alive
That's How I Change My World
...
[Chorus]
Just Breathe Your Name Upon Me
Breathe
Just Breathe Your Name Upon Me
Breathe
...
YOD-HAY-WAW-HAY (YHWH)
Is Your Name, Breathe Lord
Just Breathe Your Name Upon Me
Breathe
...
(All)
...
(Adlibs)
(Speaking in Tongues)
...
[Bridge 1]
Call : Just Like In The Beginning
Resp : Breathe
Call : Where I Was Before You Formed Me
Resp : Breathe
Call : In This Place Of Koinonia (Fellowship)
...
YOD-HAY-WAW-HAY (YHWH)
Is Your Name, Breathe Lord
Just Breathe Your Name Upon Me
Breathe
...
[Bridge 2]
Call : When You Breathe Your Breath Upon Me
Resp : Breathe
Call : Everything Dead Comes Back To Life
Resp :Breathe
Call : And I Move From Glory To Glory
Resp :Breathe
...
YOD-HAY-WAW-HAY (YHWH)
Is Your Name, Breathe Lord
Just Breathe Your Name Upon Me
Breathe
...
[Bridge 3]
Call : For There's A Spirit In Man
Resp :Breathe
Call : And The Breath Of The Almighty
Resp :Breathe
Call : Gives It Understanding
Resp :Breathe
...
YOD-HAY-WAW-HAY (YHWH)
Is Your Name, Breathe Lord
Just Breathe Your Name Upon Me
Breathe
...
[Bridge 4]
Call : I Said Just Like In The Beginning
Resp :Breathe
Call : Where I Was Before You Formed Me
Resp :Breathe
Call : Call : In This Place Of Koinonia (Fellowship)
Breathe
...
YOD-HAY-WAW-HAY (YHWH)
Is Your Name, Breathe Lord
Just Breathe Your Name Upon Me
Breathe
...
[Chorus]
...
[Bridge 5]
When You Breathe Your Breath Upon Me
Everything Dead Comes Back To Life
And I Move From Glory To Glory.
...
YOD-HAY-WAW-HAY (YHWH)
Is Your Name, Breathe Lord
Just Breathe Your Name Upon Me
Breathe
...
For There's A Spirit In Man
And The Breath Of The Almighty
Brings Him Back To Life
...
YOD-HAY-WAW-HAY (YHWH)
Is Your Name, Breathe Lord
Just Breathe Your Name Upon Me
Breathe
...
I Said Just Like In The Beginning
Where I Was Before You Formed Me
In This Place Of Koinonia (Fellowship)
...
YOD-HAY-WAW-HAY (YHWH)
Is Your Name, Breathe Lord
[Chorus]
Lyrics Source