I should say #4 on Amazon. Which is still remarkable.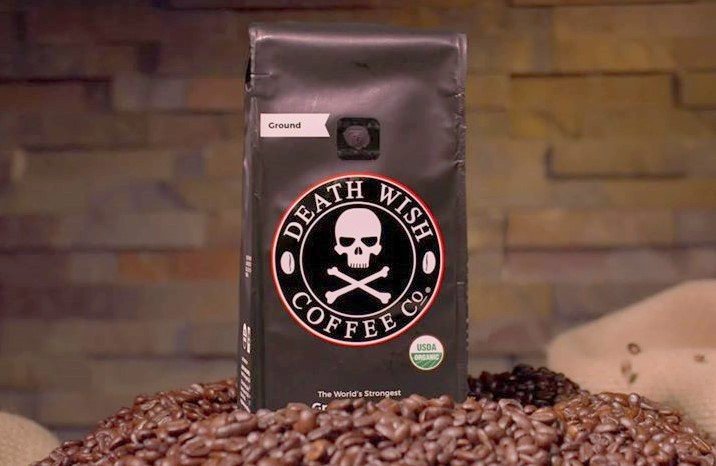 source
Howdy folks and greetings from the Great Plains of North Texas!
This is an incredible success story about a regular Joe who was working as an accountant in New York state. He knew that wasn't for him though, he got sick of it and quit. His name is Mike Brown.
Mike spent the next year just hanging around coffee shops basically. Because he didn't know what to do with his life and he loved coffee. lol.
He was 30 years old and his friends were like.."Hey man, you can't just be a bum your whole life, whattaya gonna do?"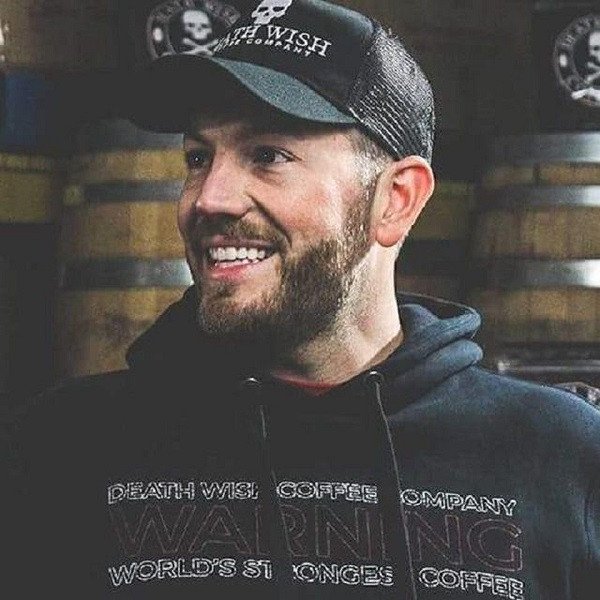 source
Well, since he loved coffee but didn't like how acidic it was and didn't think the flavor was strong enough...he started experimenting with his own roasting and brewing process.
He did this in a building behind his mom's garage in her backyard. This was in Saratoga Springs, NY. When he got a chance to open a little coffee shop on Main St he went for it.
His goal was to brew the world's strongest coffee because customers kept asking for the strongest brew he had.
Sometimes you gotta put it all on the line
Since he had no help and no experience in running a business it wasn't long before he was losing money and racking up debt.
He sold his house in order to keep the business running and moved in with his mom.(Yeah, a little bit humbling!)
He streamlined his inventory from 25 types of coffee down to 5 and started selling on Amazon with the name of Death Wish Coffee and a new logo of the skull and cross bones.
It only took one lucky break
One day Mike saw an ad on facebook by Intuit QuickBooks who had a contest to find a small business that they would sponsor a Super Bowl ad for. He entered it and enough people voted for his coffee company that he won the contest.
After the ad played during the Super Bowl, business exploded. The 30 second ad cost 5 million dollars, this was in 2015. Here it is:
That single ad opened more doors of opportunity and brought in more business than Mike could imagine. Now their products are sold in 10,000 retail stores and of course, like the title says, they are really huge on Amazon.
They also have cool products like shirts, mugs, etc. I was shocked at the prices though. Like this cup for $35: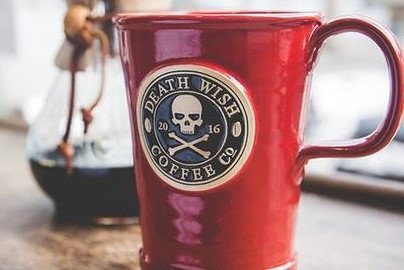 source
Or this Viking mug for $40: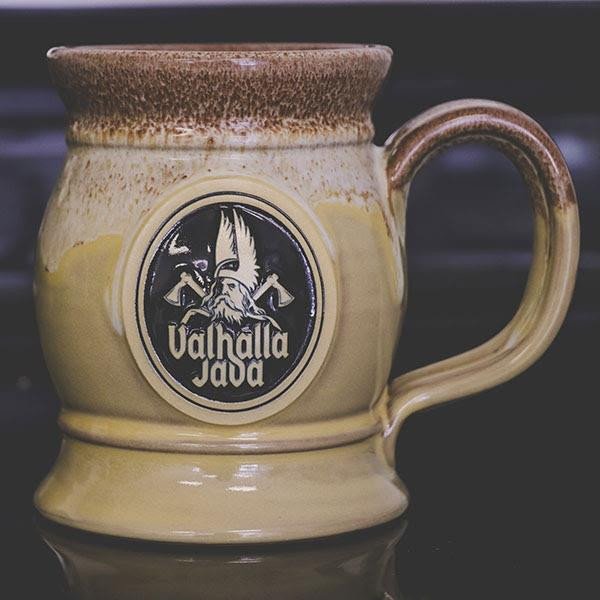 source
They're cool but my gosh! lol. They'd make great gifts I reckon.
The coffee itself sounds awesome. It's made mostly from Robusta beans which have twice as much caffeine as regular beans but it's very low in acidity with subtle cherry and chocolate flavors.
He claims it's the world's strongest coffee, I'd like to try it. It's all organic and Free Trade too. The variety is astounding, like this BulletProof coffee: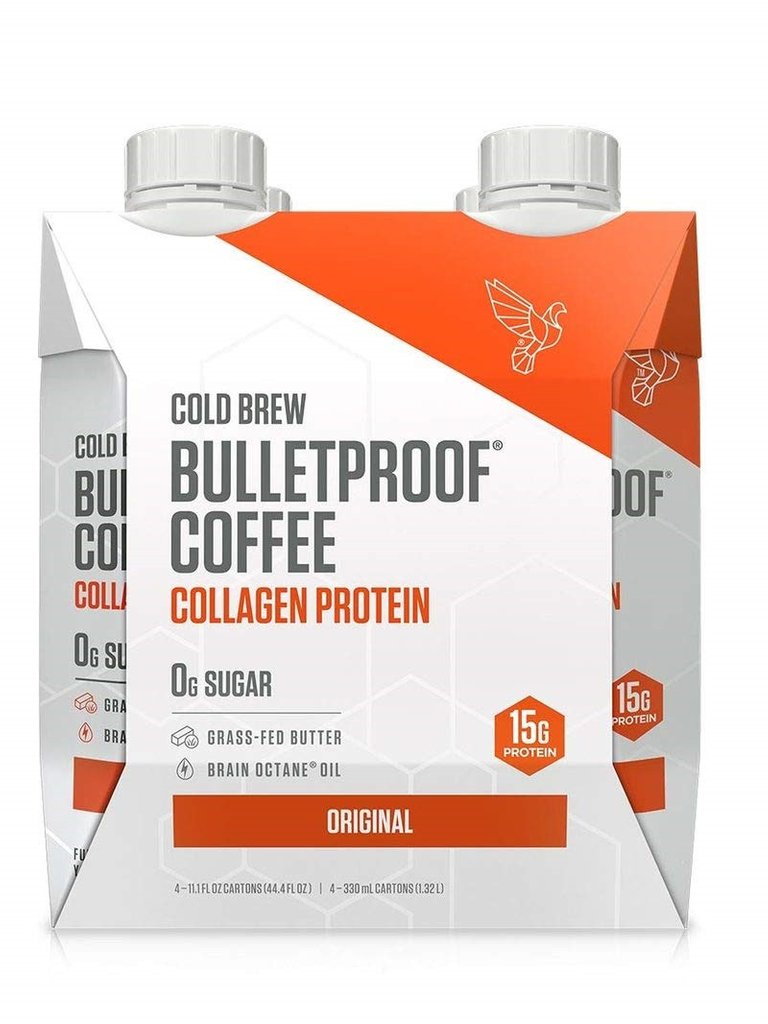 source
It's got Collagen Protein Peptides, is Keto Diet Friendly, Sugar Free, non-GMO, organic, with Brain Octane oil and Grass-fed Butter. Dang, this is some high quality stuff here!
I can see why they're succeeding like crazy. You can check out their products here. And if you go there, be sure and hit the "about" tab and look at the photos of his company's employees. lol.
An inspirational role model
Mike is such a great leader to learn from. He's very humble, has a big heart, and his company already has programs and initiatives to help the less fortunate and give back to the community. One of the things they're doing is supporting a Veterans organization.
This is while he's still building his business and living in a small apartment and taking only 5 or $600 a month out for himself. Basically working for free, in other words!


It'll be interesting to see if he keeps it all online or branches out into franchising like Starbucks. Either way, he's a force to be reckoned with.
Thanks for stopping by folks, God bless you all!
-jonboy
Texas