I cannot remember if I had done this before but if not, well here's my-what-is-in-my-pantry-version.
I do not plan my meals apart from making sure that in a day I have something to eat and vegetables and fruits should be included.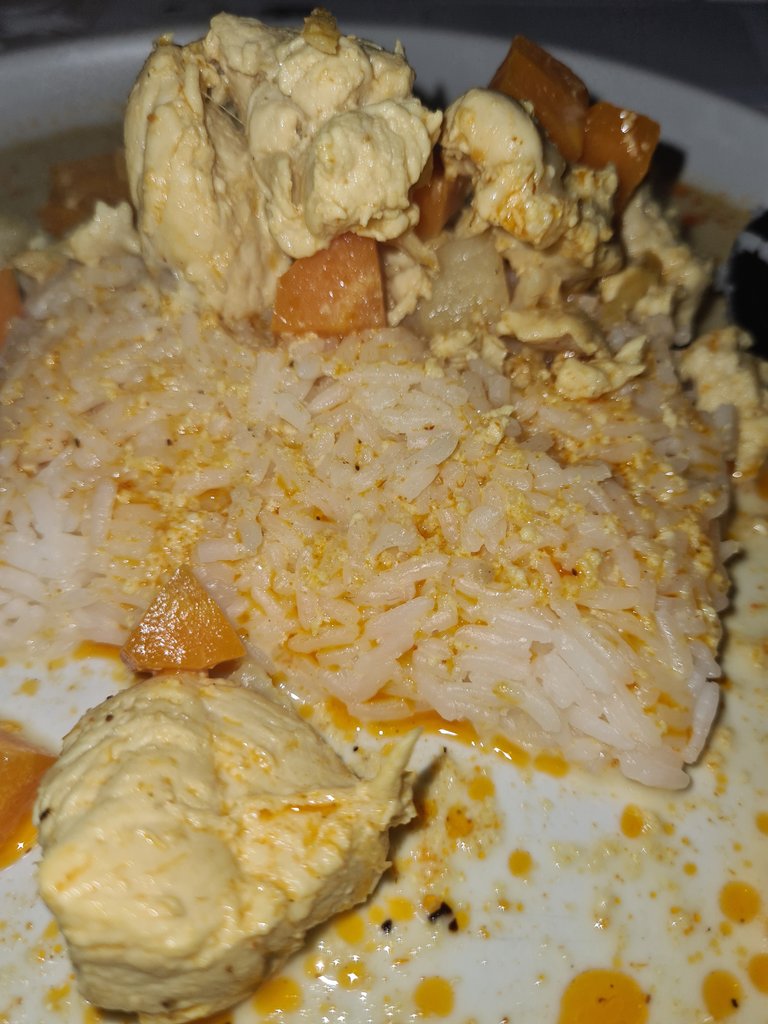 You need to prep these to begin with.There should have been equal portions of carrots and potato but my potato-yes.singular.one.Is about to go.I just salvaged it.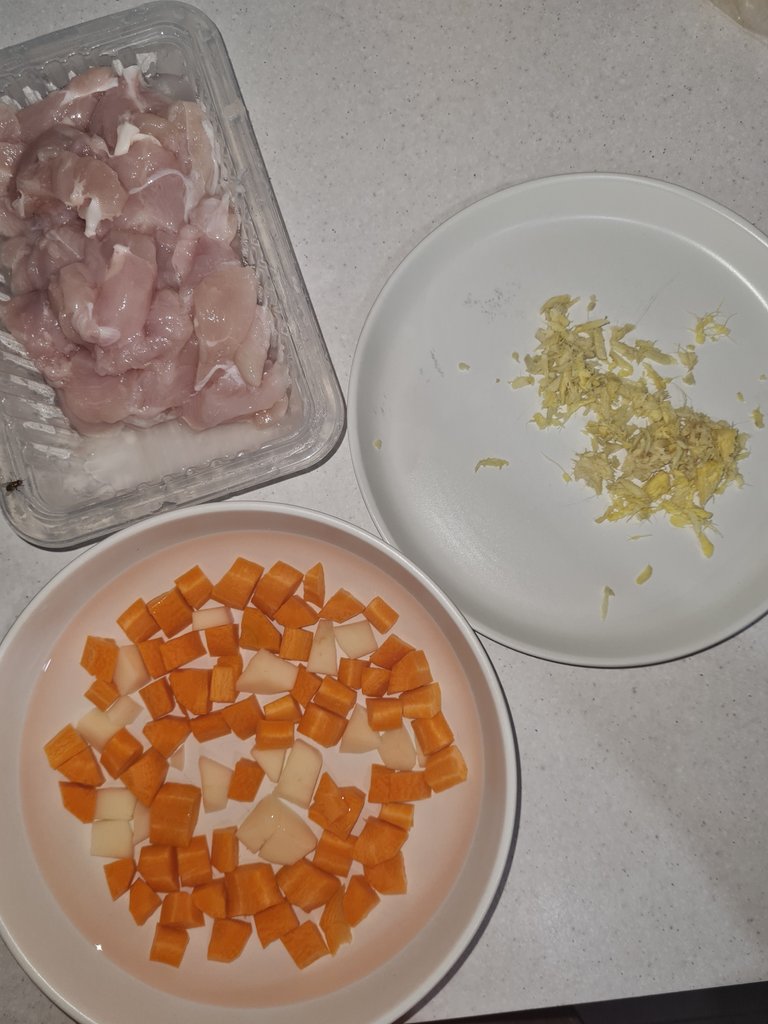 Saute the ginger.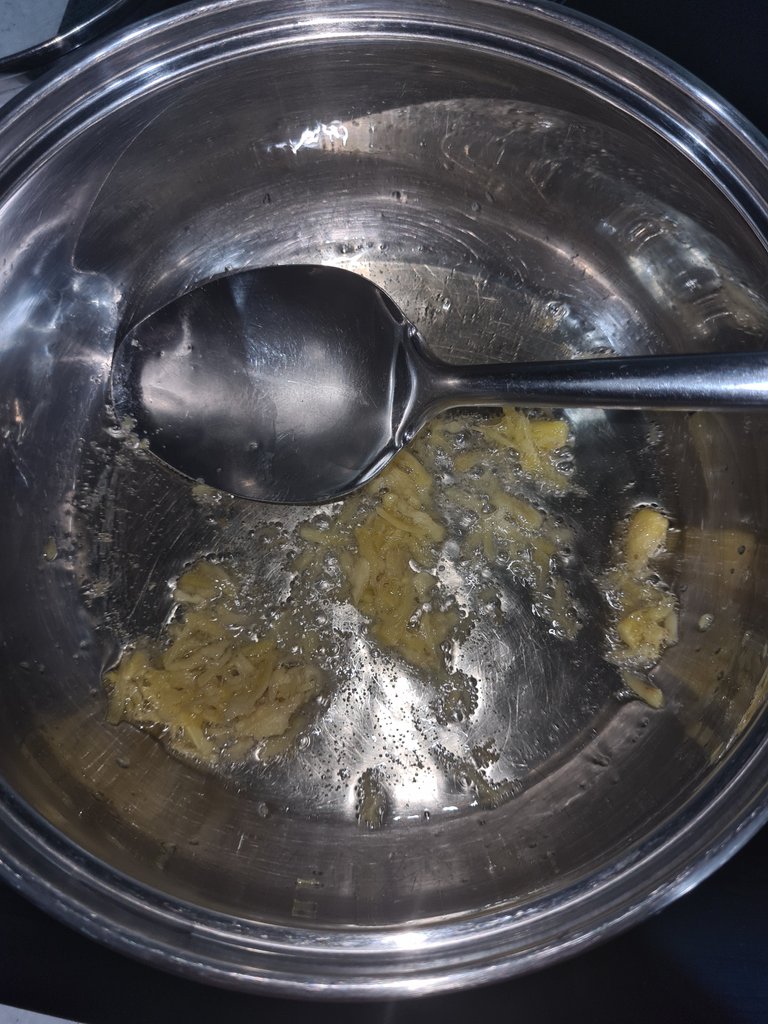 Add the meat.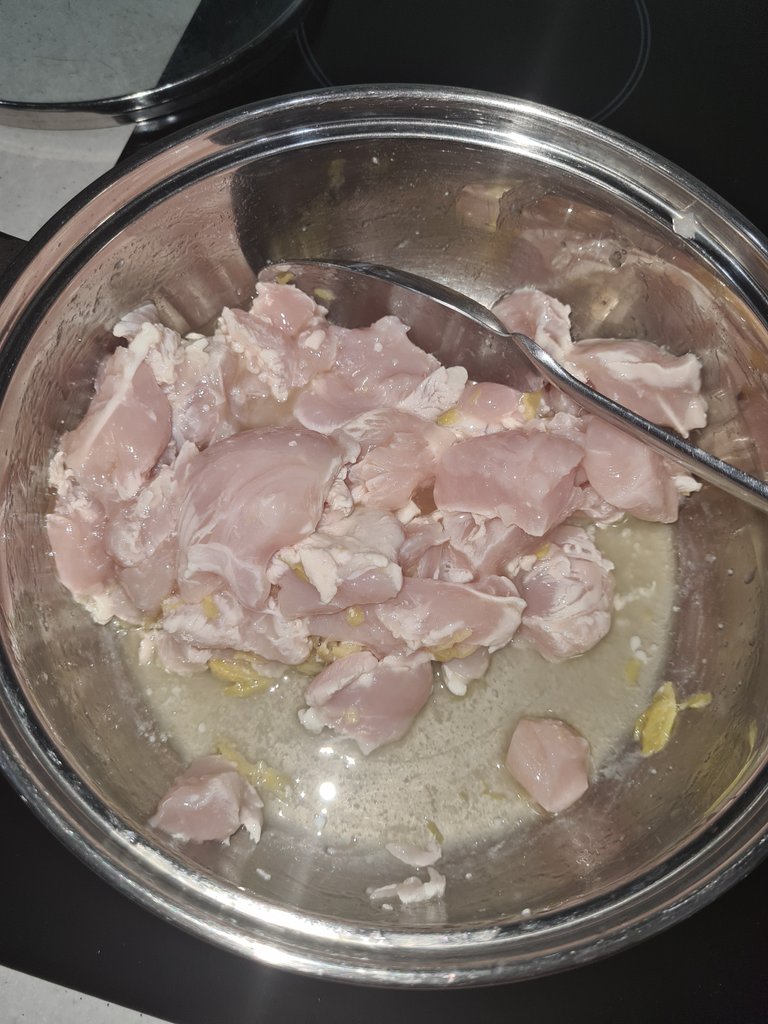 The veggies then add some water.
In the past I use some coconut milk.So I usually cook the milk first before adding the curry.But I do not have any of those.Instead I have evaporated milk.
So curry first.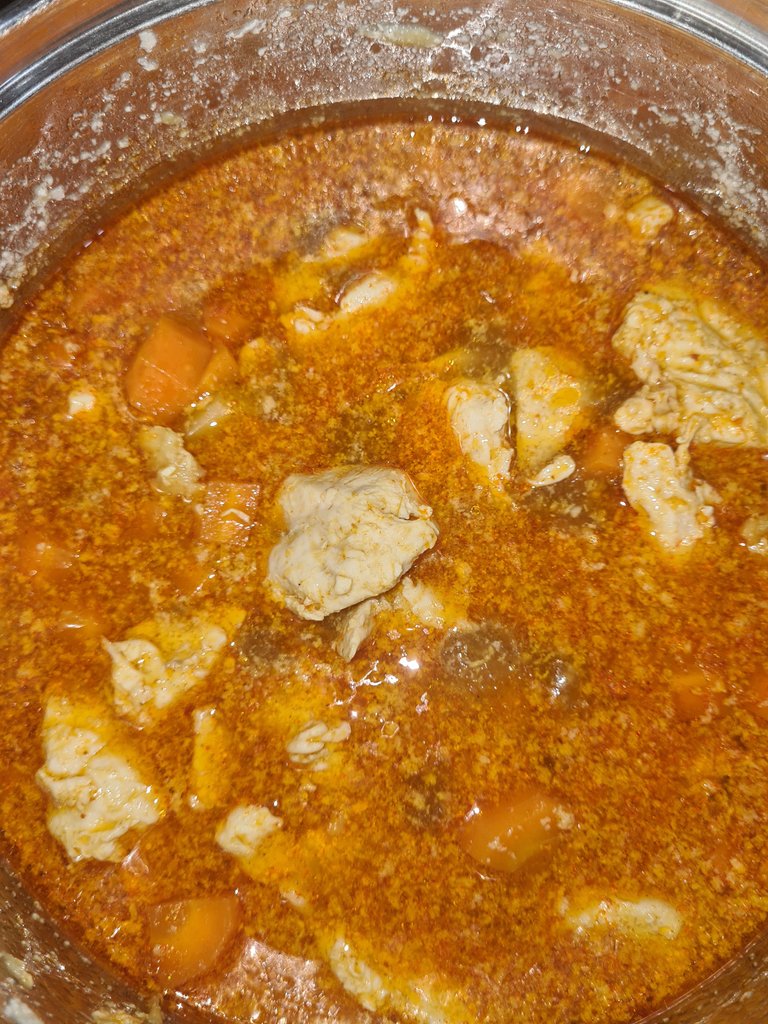 Let it simmer.Then add the evaporated milk.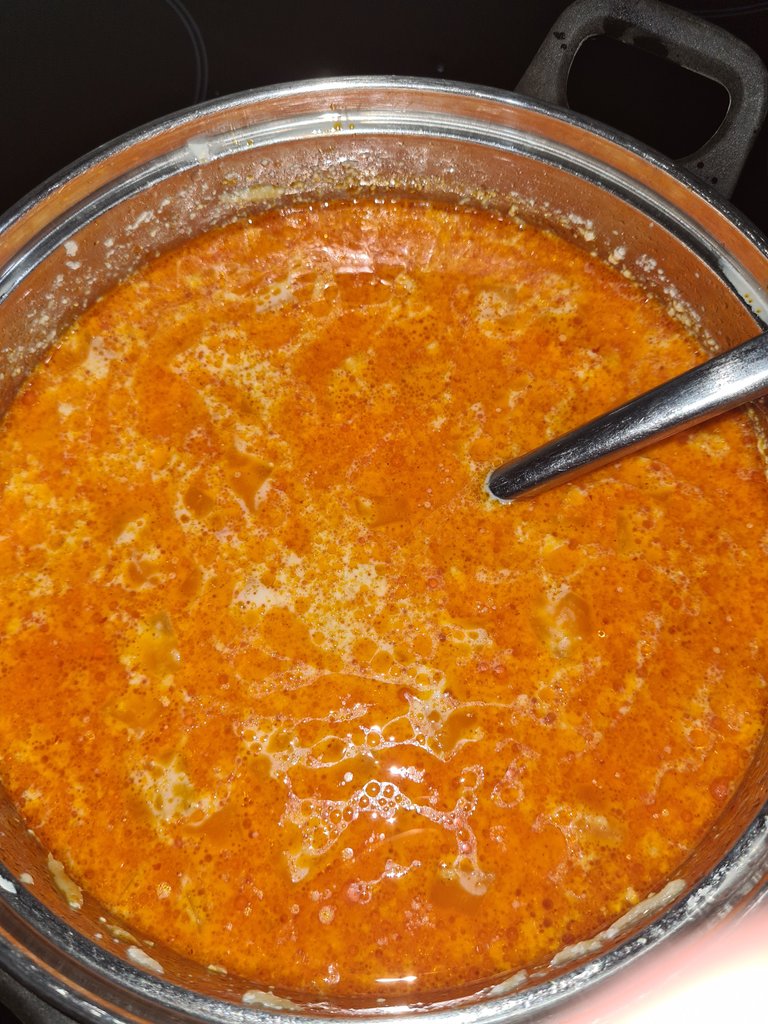 When the mixture starts boiling, I add the salt and pepper or for those peoplr who wanted it hot and spicy, garlic or chili flakes/oil.
Taste.If it meets your standards, congratulations you now have a pot of chicken curry! Enjoy!