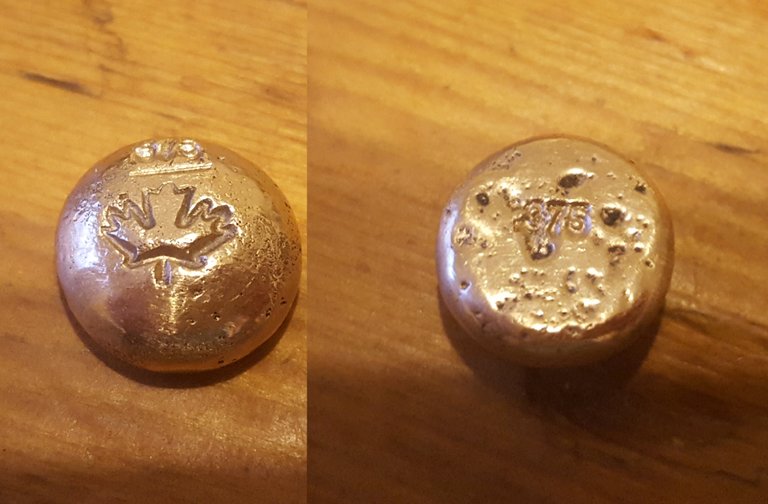 So i wanted to achieve 2 things today.
1 Melt some Gold & Silver
2 Wire up my display cases with lights
With my new 2kg crucible arriving on Saturday, today is the first day i have had a chance to melt some silver to cast a new silver bullet, it was made using left over and scrap silver jewellery.
I used a replica 228 round using delft clay to cast the bullet.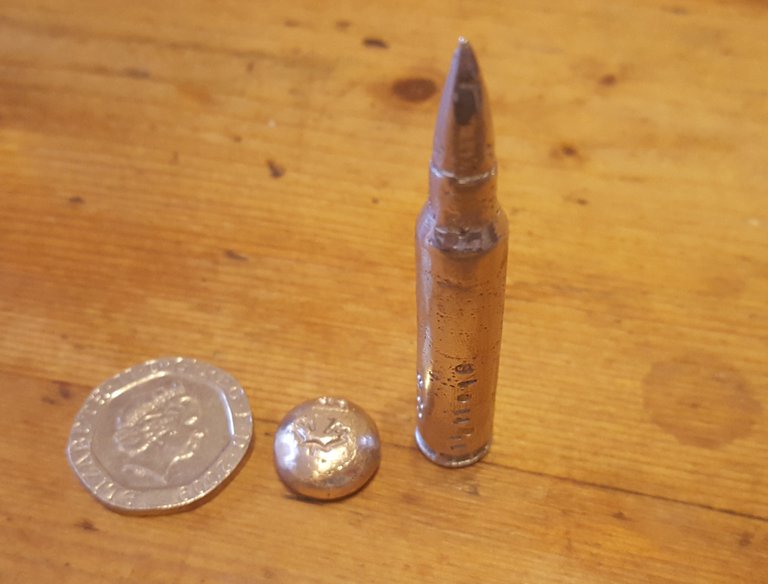 It weighs in at exactly 27g and is sterling silver so 92.5% silver.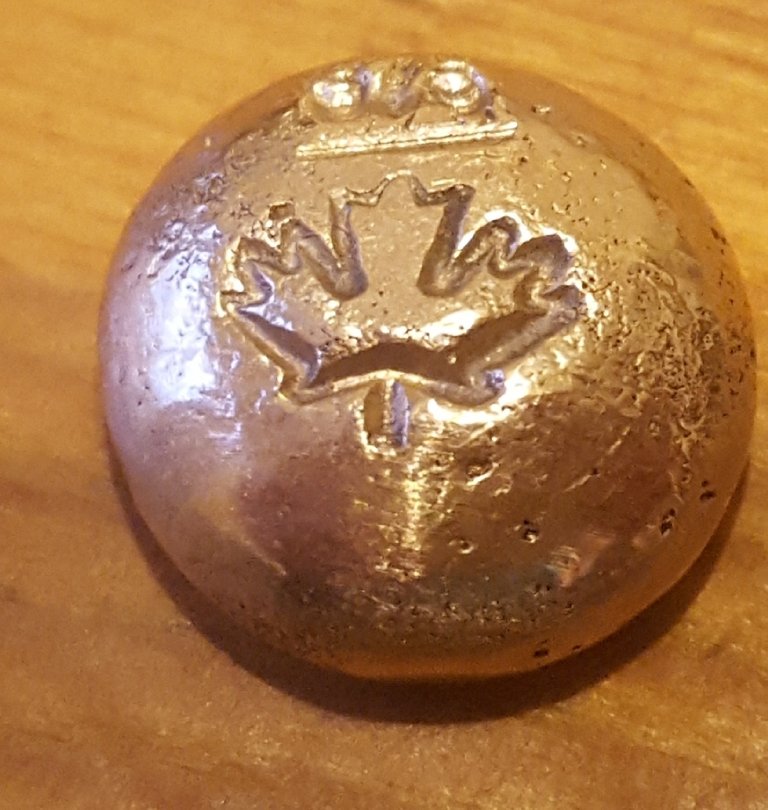 With the silver casting done i decided to melt down the leftover gold i had from when i made my viking torc, i achieved this little button by just letting it melt and then turning off the furnace as it always makes a nice round button.
It weighs 5.8g and it is 9ct gold which is 37.5% gold.
The other task i had was to wire led strip lights into my display cases for my market stall as this time of year it is a bit dim and hopefully it will help me gain some sales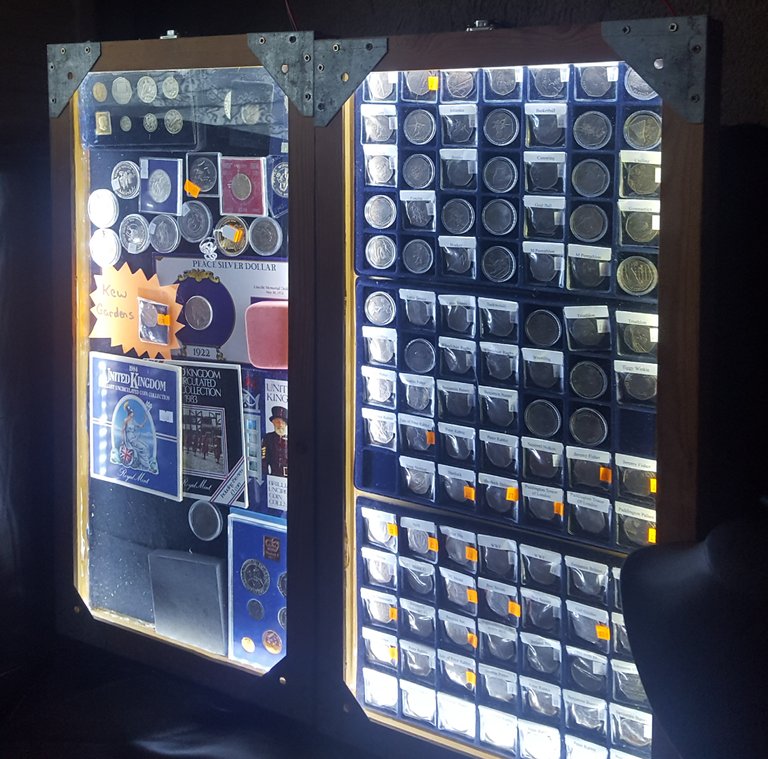 As you can see it does make the cases a bit brighter. They run off a 12v battery and with a bit of luck will run all day.